ATLANTA — The Atlanta Track Club is still pushing forward with plans for its legendary AJC Peachtree Road Race and if you want to take part register today.
According to the Atlanta Track Club website, the registration for the highly anticipated road race ends on Tuesday, March 31 at 11:59 p.m.
Last week, 11Alive spoke with a spokesperson of the Atlanta Track Club who said they are planning to go full steam ahead with planning. They told 11Alive's Alex Glaze they understand the event may not go as planned.
"Our staff is getting intimately familiar with Google Hangout," Atlanta Track Club executive director Rich Kenah said.
There are roughly 35 people working to plan for the Peachtree, and all of them are now following the recommendations and guidelines the City of Atlanta has in place to fight the coronavirus pandemic.
"There is nothing off of the table in our planning process for 2020," Kenah said. "In these times of uncertainty, we have to plan for everything."
Planning for everything includes the possible postponement or cancellation of the race.
In the previous 50 consecutive runnings of the Peachtree, there has never been a cancellation or postponement.
There are only 60,000 entries available for the world's largest 10K, which always happens on July 4.
"Our mission is about health and fitness. We won't have this event if there is any doubt about our ability to deliver it in a safe manner on July 4th.
PHOTOS: 2019 AJC Peachtree Road Race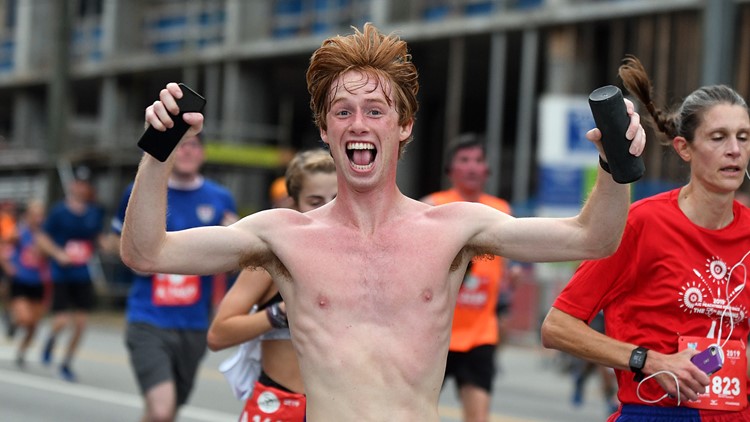 11Alive is focusing our news coverage on the facts and not the fear around the virus. We want to keep you informed about the latest developments while ensuring that we deliver confirmed, factual information.
We will track the most important coronavirus elements relating to Georgia on this page. Refresh often for new information.
MORE CORONAVIRUS HEADLINES: