ATLANTA — Atlanta's most cherished Fourth of July institution, the AJC Peachtree Road Race, celebrated its 50th running on Thursday.
The Peachtree celebrated in style, with all four top-bill events - the women's and men's elite races, and the women's and men's wheelchair races - featuring new event records and $50,000 prizes for the record-setters.
Then it was time for the 60,000 normal runners and walkers to kick off their Independence Day celebrations by tackling the course. Thousands more came out to watch and cheer them on.
Conditions were cloudy and cooler at the start of the day, before the sun came out and heated things up later.
Runners will continue to stream across the finish line until 11 a.m., but to see what it was like when things started, check out the timelapse above.
The 50th AJC Peachtree Road Race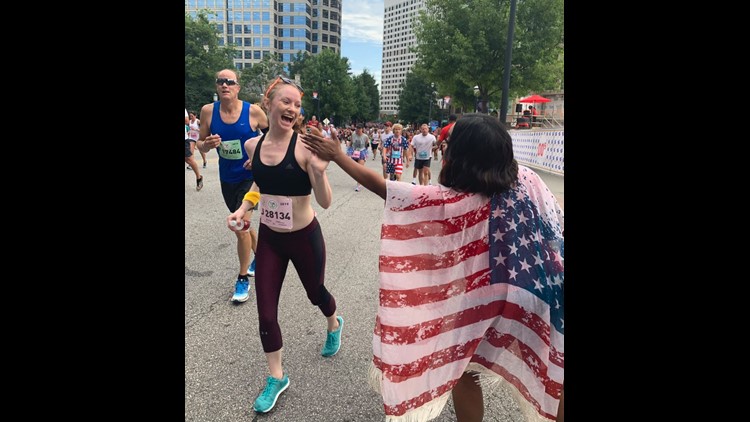 Click over to the rest of 11Alive's coverage of the 50th Peachtree: