It's a pretty surprising start for the Owls, who are the 14th seed in the Midwest Region. Xavier is the third seed in that section of the bracket.
Fans watching at home who are just now getting their introduction to Kennesaw State might be wondering if their coach, Amir Abdur-Rahim, has any relation to former NBA star and current president of the NBA's minor league, the G League.
Are Amir Abdur-Rahim and Shareef Abdur-Rahim related?
Shareef, who played for the Vancouver Grizzlies, Atlanta Hawks and two other franchises during a 12-year NBA career that included one trip to the All-Star Game, is the older brother.
Shareef was born Dec. 11, 1976 and is 46 years old. Amir was born March 18, 1981 and is 41 years old.
Both brothers were born and raised in the metro Atlanta area, and played high school basketball at Wheeler High School in Marietta.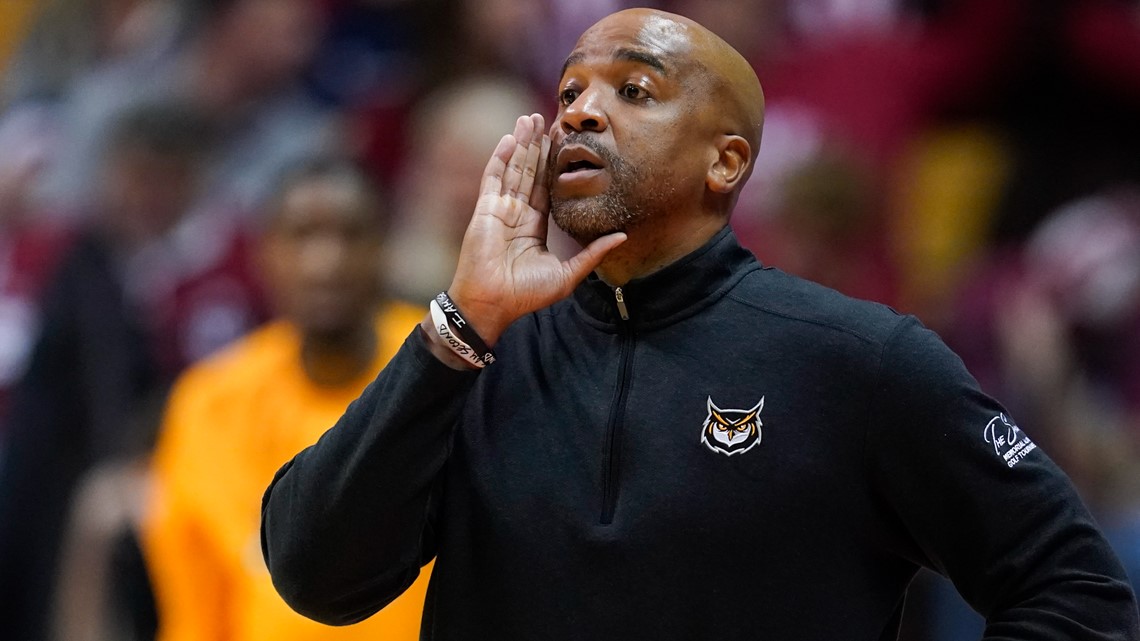 While Shareef turned out to be the better basketball player - though Amir did play college ball with Southeastern Louisiana - it's the younger brother who the past few years has been turning heads on the hardcourt.
His coaching record at KSU has been remarkable - turning the Owls around for a one-win, 28-loss season in 2019-20 to a 26-8 record last year that included the Atlantic Sun championship and Kennesaw State's first ever trip to March Madness.
He'll turn a lot more heads if the Owls actually pull off the upset on Friday.