ATLANTA — A Phoenix suburb voted against a development deal Tuesday night that would have provided a new arena for the local NHL team there, the Arizona Coyotes.
The result sets up a scenario where the Coyotes could leave the Phoenix area - once again ramping up speculation that the third time could be a charm for the NHL and Atlanta.
ESPN hockey analyst John Buccigross sparked rumors back in March about a hockey revival in Atlanta - which has been without an NHL team since 2011, when the Thrashers moved to Winnipeg and became the Jets. At that time Buccigross tweeted about an "NHL team coming to Atlanta again," specifically to Alpharetta.
The city's mayor, Jim Gilvin, shared with 11Alive's Maria Martin that Alpharetta had recently hired a sports consulting firm to explore "proposals from different leagues and different sports and things like that."
After the vote in Arizona failed Tuesday night, the NHL said in a statement that the league is "terribly disappointed by the results of the public referenda regarding the Coyotes' arena project in Tempe" and would "review with the Coyotes what the options might be going forward."
If that means moving the team, Atlanta appears like it would be on the short list for consideration, according to an ESPN report on the Arizona vote.
According to the report, at least four other cities - all with readily available arenas - could also be possibilities.
Houston - the largest metro area in the U.S. without an NHL team, Atlanta being No. 2 - could offer the Toyota Center, home of the NBA's Houston Rockets. There's also Salt Lake City, where the NBA's Utah Jazz could offer space at Vivint Arena (not for nothing, there's also a lot more snow and ice in Salt Lake City than in Houston or Atlanta). Kansas City, too, has a home for the taking in the T-Mobile Center; it can seat about 17,500 for hockey and has never hosted a "Big Four" pro franchise since its opening in 2007.
Then there's Quebec City, about three hours north of Montreal in Canada, which would perhaps be the most romantic new home for an NHL team - the city had a club, the Nordiques, from 1972-1995 before that team moved to Denver and became the Avalanche. Hockey is, of course, a national craze in Canada and there has long been an impassioned movement to get a team back to Quebec City.
The city also built the Videotron Centre, a gleaming, ready-to-move-in arena back in 2015 which can seat 18,000+ for hockey.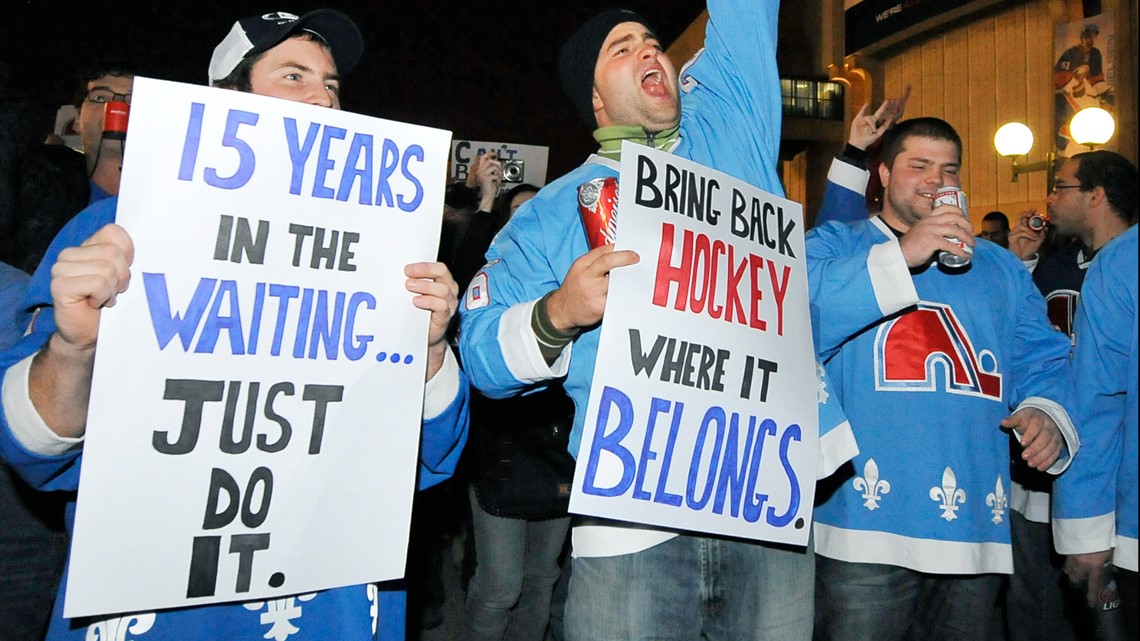 In any Atlanta hockey scenario, a team would likely have to play at the 13,000-seat Gas South Arena in Duluth for a period of time while a new arena gets built.
That's if one could be approved by local officials and financed. The details were murky on financing for "The Gathering" proposal in Forsyth County, and the public financing component has been a contested legacy of the Braves' move to Cobb County.
Research has shown that economic windfall promises attached to public stadium financing deals tend to be significantly overstated. Whether public financing would be asked for in an Atlanta-area arena development is still up for speculation.