It's without a doubt one of the happiest bus rides in America right now – Georgia football fans making the trip home.
Back to the Peach state - and Atlanta - where the Bulldogs will compete in the national championship.
Make no mistake, traveling from Atlanta to Pasadena – and back – is a long, long ride. But the sentiment on this voyage is largely shared: "so worth it."
PHOTOS: Georgia Bulldogs celebrate Rose Bowl win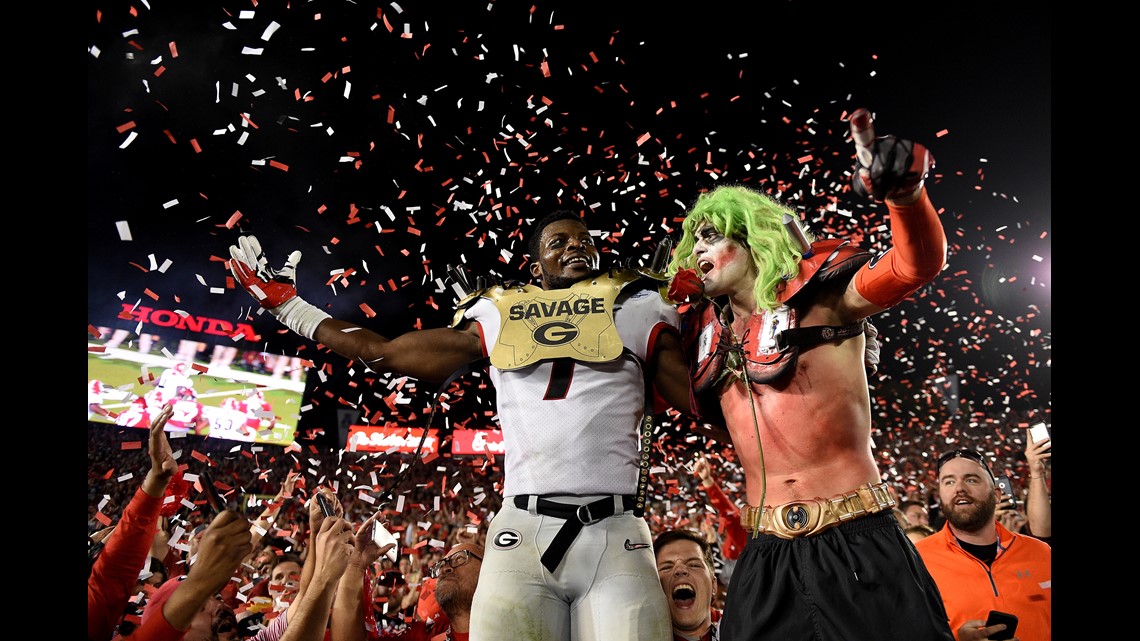 The group may have calmed down from Monday night's win over Oklahoma at the Rose Bowl – but they aren't coming down off the high of that win anytime soon.
For these longtime Georgia fans, this is it - this is what it feels like to win.
"We were dead! Everybody in the world was cheering against us! Munson pulled us through," one fan said. "He's up there pulling the strings. He did it! Woooo!"
PHOTOS: Rose Bowl
Munson, of course, referring to Larry Munson, the much-beloved announcer - to those few who don't know. And there were none who wouldn't know his name in this crowd. No doubt, he would have been proud of the performance of these young men the previous night.
After a historic double-overtime nail-biter full of choice words and heart-stopping suspense there was almost nothing more to say.
That would be a good thing in this case with fans at a loss for words. Overwhelmed and crying.
And then it sank in – a moment Georgia fans had been waiting on for 38 years. For the people on this bus it was 38 years plus 38 hours.
"Goooo Dawggggggs," one said. The chants and cheers come easy to this crowd.
"How in the world can an old Dawg like me be this blessed," another asked.
And now it's on to the next big game – the biggest!
"Getting ready for the national championship," yet another excited voice chimed in. "Go dawgs! And what a game!"
But what goes to California must come back. And that meant loading up for 38 more hours on a bus. But you wouldn't hear many complaints from this crowd.
"I felt a lot better winning the game," a weary but happy traveler said. "Because it would've been twice as long getting home."
For others, the hours and distance meant nothing. This was going to be a fun ride back.
Now the big question is whether they spend the money to go to the national championship after a big trip like this? The answers can usually be divided into two categories: "That's up to my wife," or "Yeah, you got to."
Either way, these players and their fans are bringing a Rose Bowl championship home - and all the joy and fanfare that entails.