ATHENS, Ga. — Sharlene Willock described her son as a gentle giant who loved football and was so happy when he received an offer to play for the University of Georgia.
"He was a great human being. You know, always loving and caring and always willing to give a helping hand, a kind word. He was a great son," Sharlene said.
She said he was so proud to be a Georgia Bulldog and when they won back-to-back titles, his mom laughed and said he wouldn't stop talking and kept telling her: "I told you we would do it. We have the best team."
"He was so proud of that team," she added.
Sharlene said Devin was one of three brothers. One, an older half-brother died a couple years ago, she said.
In an interview with the NorthJersey.com publication, his father, David Willock, said a 2009 crash took the life of Jonathan Wheatley when he was driving with a group of friends. He was also 20-years-old.
"It was the same exact way — same way, same age, same everything," David told the newspaper. "It's really hard."
Sharlene said he was originally going to go to Penn State, but flipped to the Bulldogs to make it easier for his family to attend games. She said they have family in Gainesville, so it was going to make traveling to the games more doable.
His dad said the family was all in Athens for the championship celebration. After the game, they went to dinner at Texas Roadhouse, he told the newspaper.
When asked about the interaction with the young boy seen on Twitter that night, his mom said that's exactly who he was.
"He wouldn't hurt a soul. He takes the time to spend time with them. He would always encourage kids to work hard and to just push."
His mom said she hopes Devin is in a better place.
"There will never be another Devin. At this point in time, I don't even know what to say. It's hard to even comprehend."
The accident happened Sunday around 2:45 a.m. on Barnett Shoals Road in Athens.
The driver, Chandler LeCroy, 24, who worked for the team as a staff member, was taken to the hospital where she also died as a result of her injuries.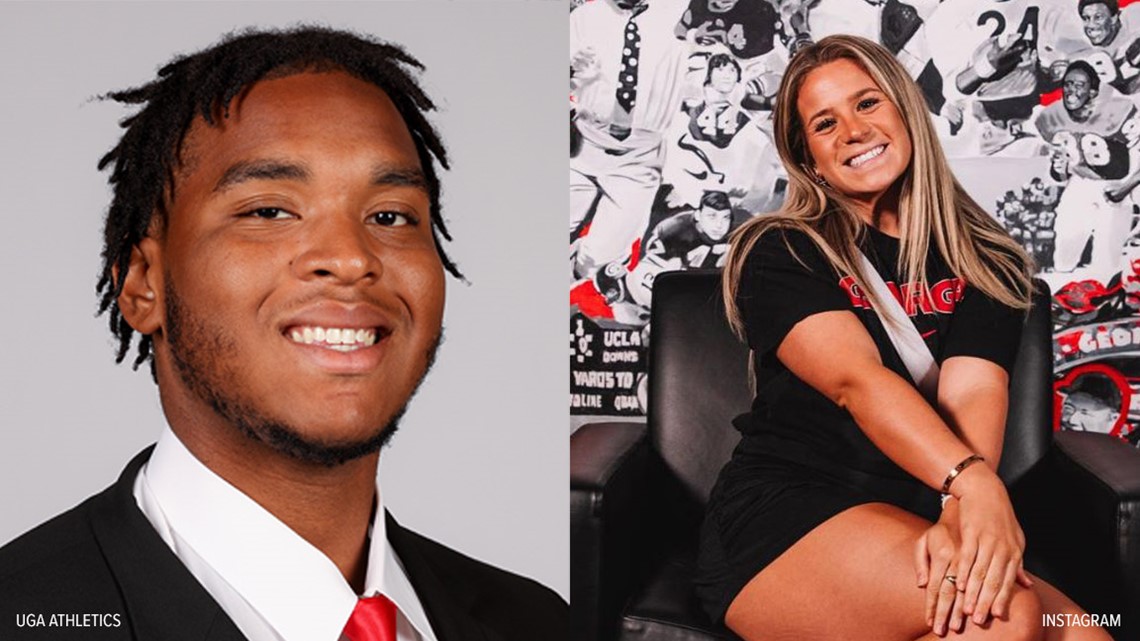 The initial investigation found that the Ford Expedition "left the roadway, striking two power poles and several trees," the statement said.
Offensive lineman Warren McClendon, 21, and staff member Tori Bowles, 26, were also hurt in the crash. McClendon was released from the hospital Sunday evening; Bowles was still listed as critical, according to 11Alive's UGA insider with UGASports.com.