Sony Michel ran 27 yards for the game-winning touchdown in double-overtime in the Rose Bowl to defeat the Oklahoma Sooners 54-48 on Monday.
The win puts the Georgia Bulldogs back in the national championship since 1980, and they will face the Alabama Crimson Tide with a game that is sure to generate headlines with Georgia head coach Kirby Smart being the former defensive coordinator for Alabama head coach Nick Saban.
After the game, the team celebrated on the field with "Later Sooners" newspapers and soaked up the win. Watch the postgame celebration and interviews again, and hear from Sony Michel who was overcome with emotion after leading his team to victory.
Kirby Smart said before the week he would have a "heart attack" if the game was a high scoring game, which it was. Here's what he had to say about his emotions:
The defense and special teams helped Georgia make a 17-point comeback in the second half thanks to several sacks, an interception from Dominick Sanders and a blocked field goal in overtime by Lorenzo Carter.
Smart said there was no "magic sprinkle dust." Here his explanation of what happened in the second half.
Finally, it was an emotional end for Baker Mayfield. The Rose Bowl ended up being his final game, and the braggadocios Heisman Trophy winner was emotional when asked about his time at Oklahoma ending.
He also had high remarks for Georgia quarterback Jake Fromm, who is the first true freshman quarterback to lead his team to victory in the Rose Bowl.
PHOTOS: Georgia Bulldogs celebrate Rose Bowl win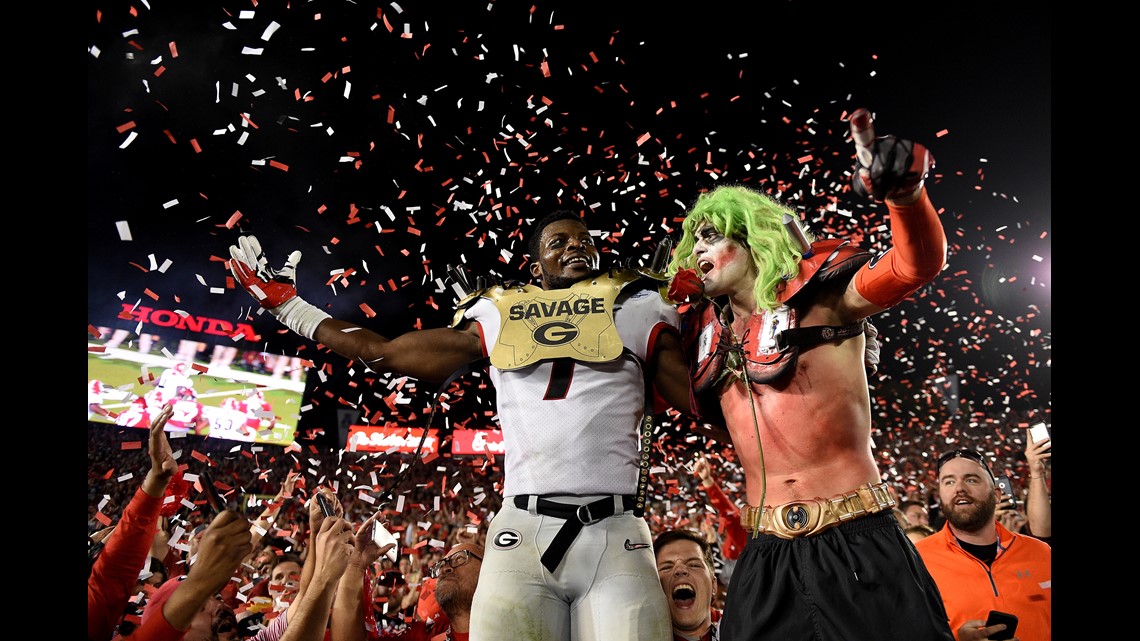 PHOTOS: Rose Bowl