ATLANTA -- Georgia head football coach Kirby Smart has a million reasons to motivate his team to win the national championship.
According to the terms of Smart's contract, he picks up an extra $600,000 with the Bulldogs defeat of Oklahoma. That win sends the team to the national championship game on Jan. 8.
PHOTOS: Georgia Bulldogs celebrate Rose Bowl win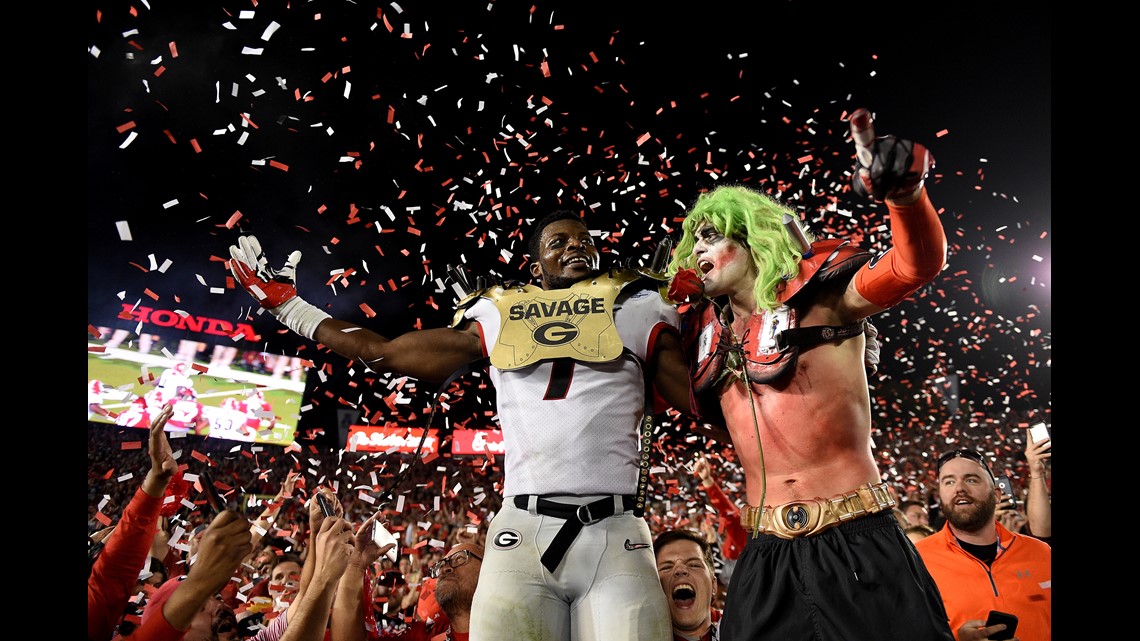 If UGA wins the national championship, Smart will earn $1 million extra.
That's on top of the $3,753,600 annual salary he receives AND these bonuses he's already earned:
- $400,000 for winning the SEC Championship
- $50,000 for being named SEC Coach of the Year
Plus he'll get an extra $200,000 if his team is ranked in the final top five of the Amway Coaches or AP media rankings (very likely), and he could earn another $100,000 if he's selected the National Coach of the Year.
If the Bulldogs would have lost to Sooners, Smart would have gotten a $500,000 bowl bonus.
PHOTOS: Rose Bowl
RELATED: 5 ways to support the Dawgs at the Rose Bowl from home
This UGA fan is riding a scooter to the Rose Bowl
Watch Kirby Smart, Nick Chubb's hilarious reactions on 'Guardians of the Galaxy' ride
UGA football team flies in style to Rose Bowl
PHOTOS: Rose Bowl
PHOTOS: UGA vs. Auburn in SEC Championship