Camarda, who went to Norcross High School, played for the Bulldogs as a true freshman from 2018 before getting drafted into the in the fourth round of the 2022 NFL Draft.
During the playoff game against the Dallas Cowboys on Monday Night Football, Camarda's signature towel read: "77 R.I.P. DEV + CHAN."
It was a gesture toward UGA offensive lineman Devin Willock and recruiting staffer Chandler LeCroy. Both were killed early Sunday morning in a single-vehicle crash in Athens.
The Athens-Clarke County Police Department said 20-year-old Willock died in the crash on Barnett Shoals Road around 2:45 a.m. LeCroy was the driver and was taken to the hospital where she also died as a result of her injuries.
The initial investigation found that a Ford Expedition "left the roadway, striking two power poles and several trees," the statement said.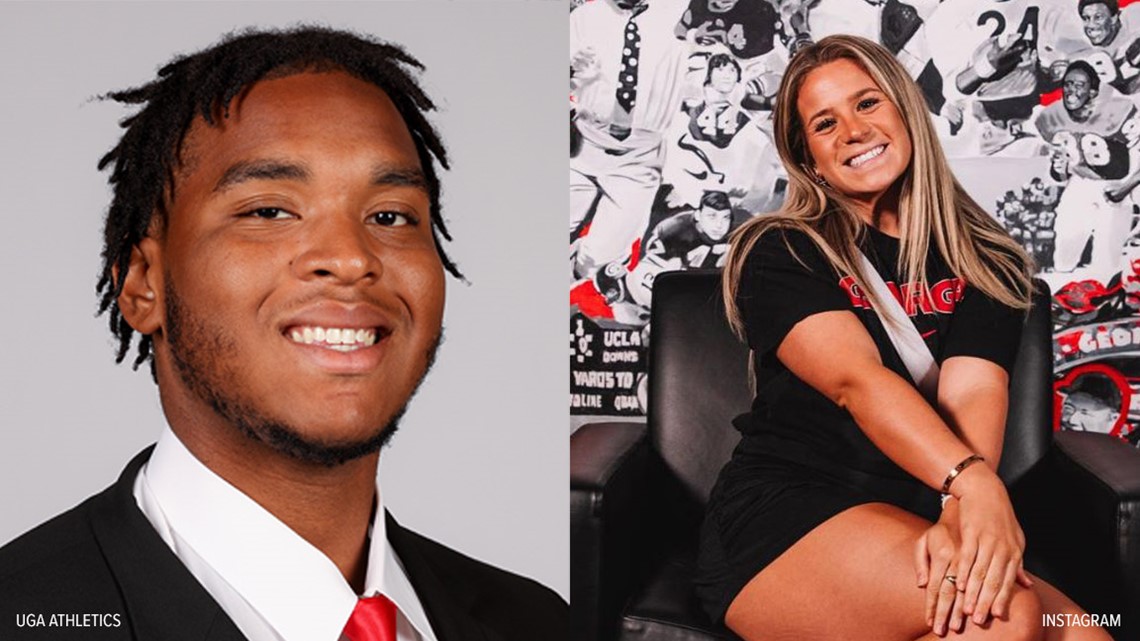 Offensive lineman Warren McClendon, 21, and staff member Tori Bowles, 26, were also hurt in the crash. McClendon was released from the hospital Sunday evening; Bowles was still listed as critical, according to 11Alive's UGA insider with UGASports.com.
News happens fast. Download our 11Alive News app for all the latest breaking updates, and sign up for our Speed Feed newsletter to get a rundown of the latest headlines across north Georgia.