ATHENS, GA - Apart from social media, fans from all over have been sharing their excitement over the Bulldogs winning the Rose Bowl. After Monday nights huge win over the Sooners, hundreds of fans flooded the campus to celebrate!
RELATED | Everything that was said after Georgia' dramatic win in the Rose Bowl
RELATED | How to get tickets for the College Football National Championship Game
Fans showed their support, especially in Athens, where dozens of people lined up in the freezing cold weather to ring the Chapel Bell.
PHOTOS: Georgia Bulldogs celebrate Rose Bowl win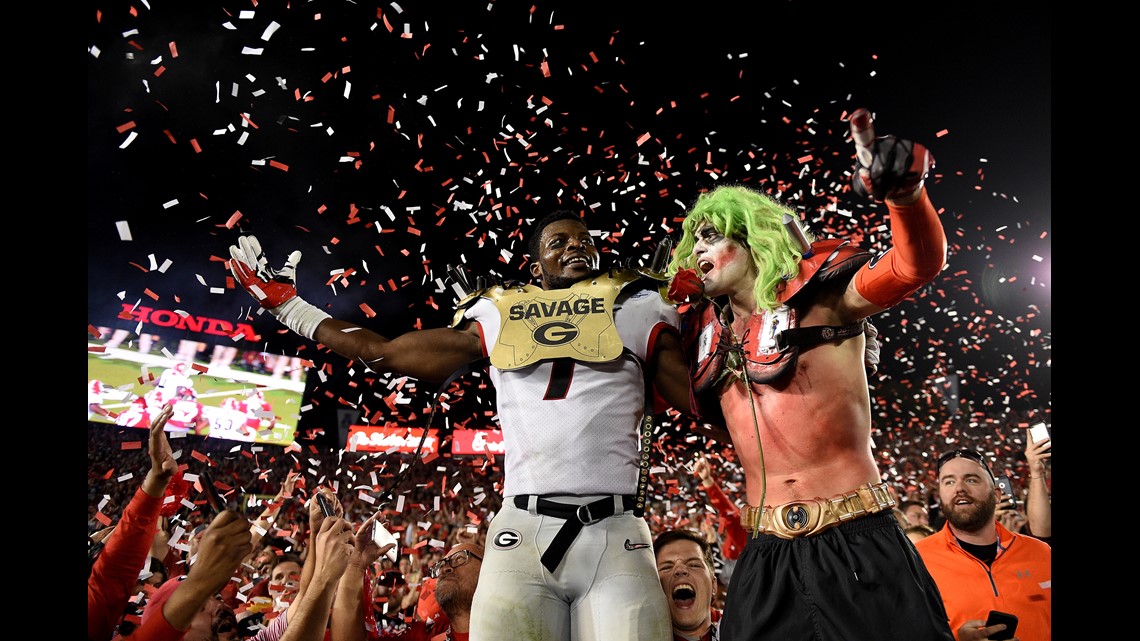 In the midst of sub freezing temperatures UGA fans are still on fire for these players as they returned home from the six hour plane ride from Pasadena. Proud supporters lined up on the sidewalk as the players made their way back home after catching a red eye out of California.
RELATED | Sweet victory! Social media erupts after Bulldogs win Rose Bowl
PHOTOS: Rose Bowl
Now that the players are home they can get some well-deserved rest and then it's time for the championship.