ATHENS, Ga. — University of Georgia wide receiver Marcus Rosemy-Jacksaint was arrested Tuesday on misdemeanor speeding and reckless driving charges, according to 11Alive's UGA insider Anthony Dasher.
11Alive obtained online records from the Athens-Clarke County Jail on Tuesday, which show Rosemy-Jacksaint was booked at 4:33 p.m. and released at 5:28 p.m. with a bond worth $2,000.
An Athens-Clarke County Police Department report states that the 21-year-old was driving a black Dodge Charger 90 miles per hour in a 45 miles per hour speed zone Tuesday afternoon along Atlanta Highway.
The report alleges he was also "weaving through traffic."
According to Rosemy-Jacksaint's UGA profile, he has started eight games for the Bulldogs and has a total of 39 catches for 337 yards and two touchdowns.
Rosemy-Jacksaint is just one UGA player who has recently made headlines about a driving-related arrest.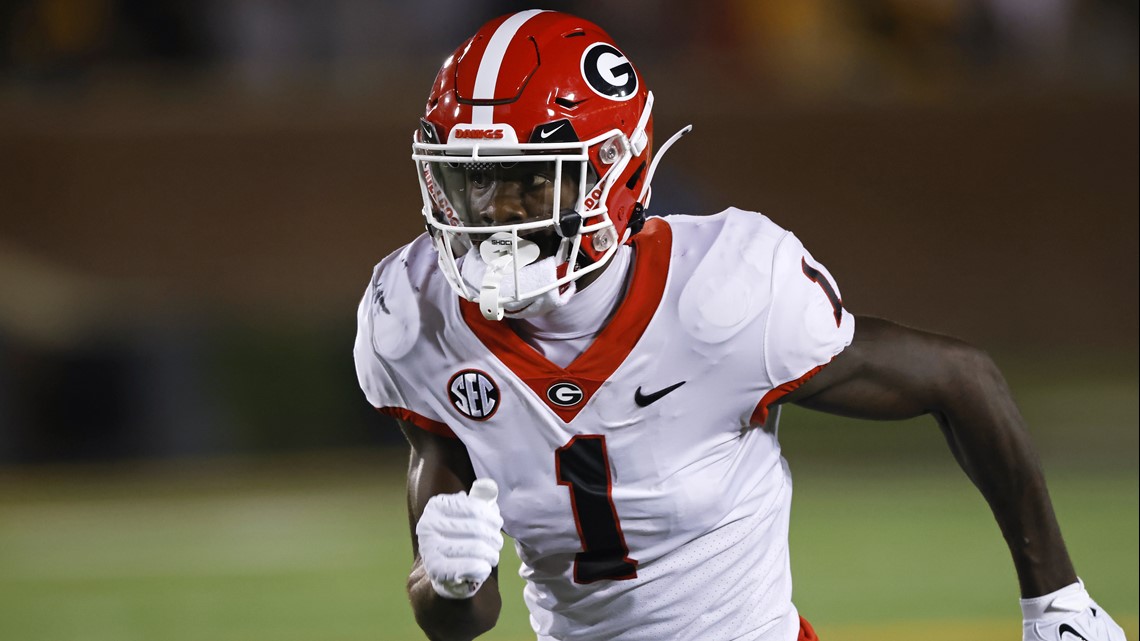 In March, Jalen Carter's attorney said he pleaded no contest to traffic violations regarding an alleged racing incident with a UGA staffer who crashed in January. Chander LeCroy and football player Devin Willock died in the crash. LeCroy was driving 104 mph and had more than twice the legal blood alcohol concentration limit when she crashed, Athens-Clarke County Police said. It was about six weeks after the deadly crash when Carter -- who was in a separate vehicle -- was charged with two misdemeanors for racing and reckless driving.
Also earlier this year, an 11Alive UGA insider reported Jamon Dumas-Johnson was arrested on misdemeanor charges of reckless driving and racing on highways/streets.
11Alive has reached out to UGA's Athletic Department for a response about Rosemy-Jacksaint's arrest.
This is a developing story. Check back often for new information.
Also download the 11Alive News app and sign up to receive alerts for the latest on this story and other breaking news in Atlanta and north Georgia.