ATHENS, Ga. — When the Georgia Bulldogs take the field on Saturday, they'll be looking to make college football history.
The Dawgs are in search of the sport's elusive 3-peat, something that has never been done in the history of the college football during the modern era.
UGA enters the season in a great position to do so, however. The Dawgs are ranked atop college football and return a load of talent on both sides of the ball despite having a brand new signal caller behind center. Let's break down what we can expect from Georgia this season.
What to expect from UGA's offense
Georgia will go as far as their new quarterback Carson Beck can take them on the offensive side of the ball. Granted, they return running backs Kendall Milton and Daijun Edwards, but all eyes will be on the junior gunslinger as he attempts to make Georgia fans shift their focus on who Stetson Bennett was to who Carson Beck is.
Beck has a plethora of weapons at his disposal. Let's start with maybe the best tight end prospect that college football has ever seen -- Brock Bowers. The 2022 Mackey Award winner and All-American can do it all for the Dawgs. Through two collegiate seasons, the Napa, California, native has hauled in 119 passes for 1,824 yards and 20 touchdowns. He's also a phenomenal blocker who frequently opens up running lanes for UGA's backs.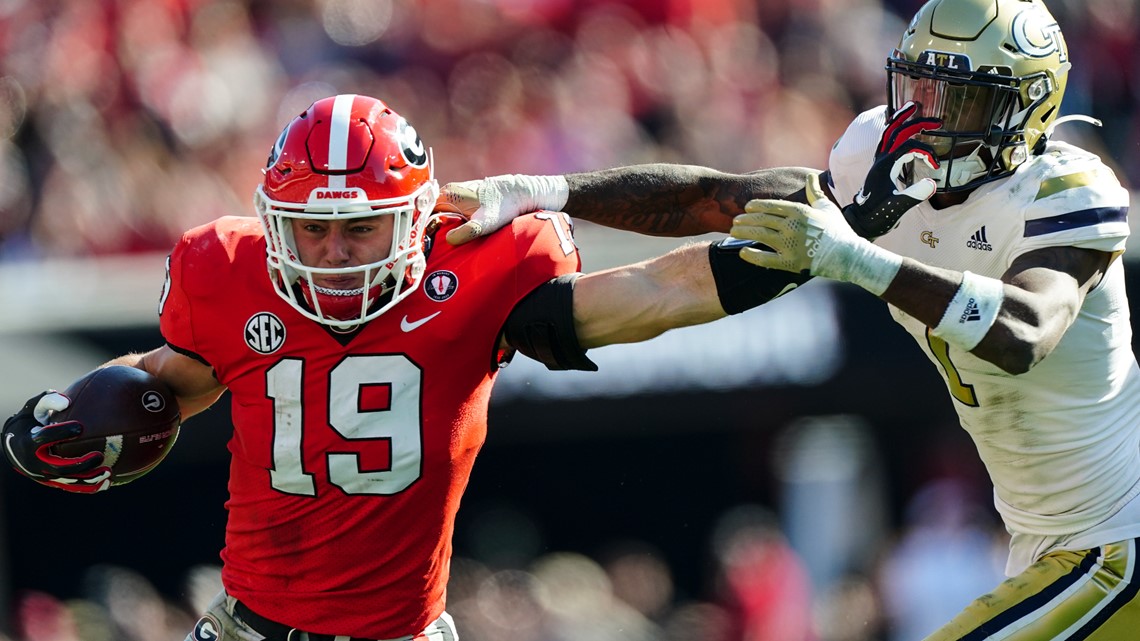 But UGA also returns some major stars at wide receiver too, led by redshirt junior Ladd McConkey. The shifty wideout opted to return to Georgia and forgo the NFL Draft for at least one more season. The mad Ladd was a beast for the Dawgs in 2022, catching 58 balls for 762 yards and seven touchdowns.
Georgia also returns speedster receiver Arian Smith and tall wideout Marcus Rosemy-Jacksaint who should get plenty of looks. They bring in transfer receivers Dominic Lovett (Missouri) and Rara Thomas (Mississippi State) who should play an integral role in the offense, too.
The Bulldogs are well-set at the running back position, led by senior Kendall Milton who finally gets the starting nod and backed up by fellow senior Daijun Edwards and true freshman Roderick Robinson II. The Dawgs did take a blow when losing sophomore Branson Robinson for the season after he suffered a ruptured patellar tendon just a few weeks ago.
The offensive line is once again stout -- anchored by center Sedrick Van Pran and returning the familiar faces of Xavier Truss, Tate Ratledge and Amarius Mims. A few sleepers to watch out for on this UGA offense are slot receiver Dillon Bell, a sophomore, and big tight end target Oscar Delp, who was a 4-star prospect and is just a sophomore.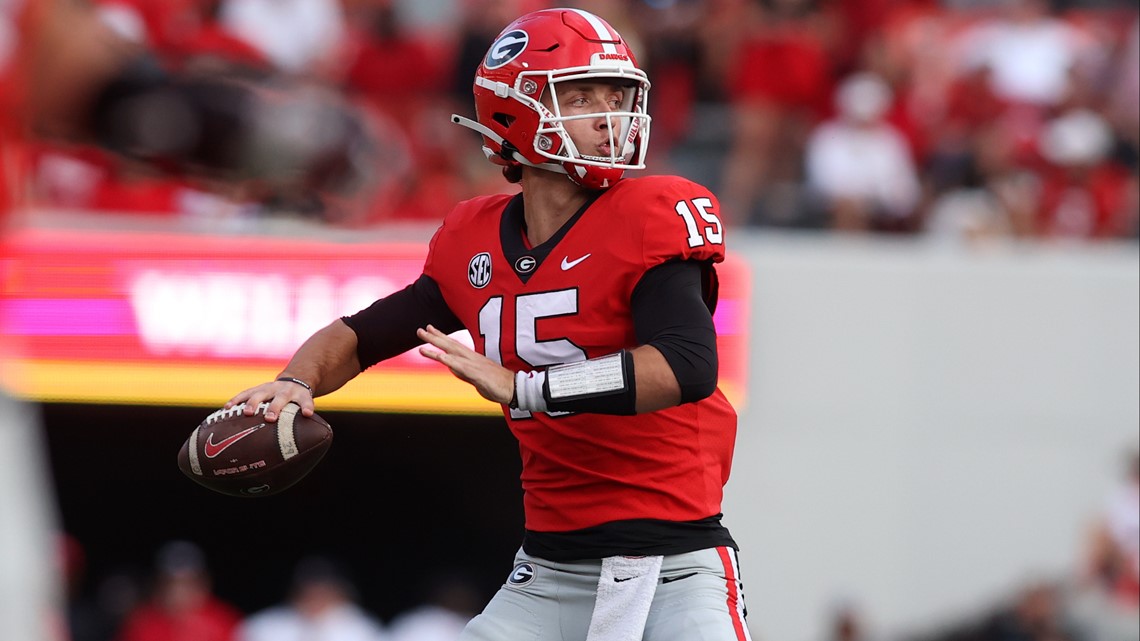 What to expect from the Dawgs on defense
This is where the team gets really fun. The last two years, you would literally be able to build an entire NFL defense out of UGA players who were selected in the NFL Draft, yet still this defense has a next man up attitude that is second to none in college football.
There's not one spot on this defense where the team truly lacks, from a stout front-seven to a secondary that can lock down the best receivers UGA will face this season.
The Bulldogs are led by upperclassmen Jamon Dumas-Johnson at linebacker and Tykee Smith at safety. Mykel Williams should be a quarterback's worst nightmare rushing off the edge and defensive backs Malaki Starks and Kamari Lassiter should produce highlight-reel plays and produce their fair share of turnovers in the secondary.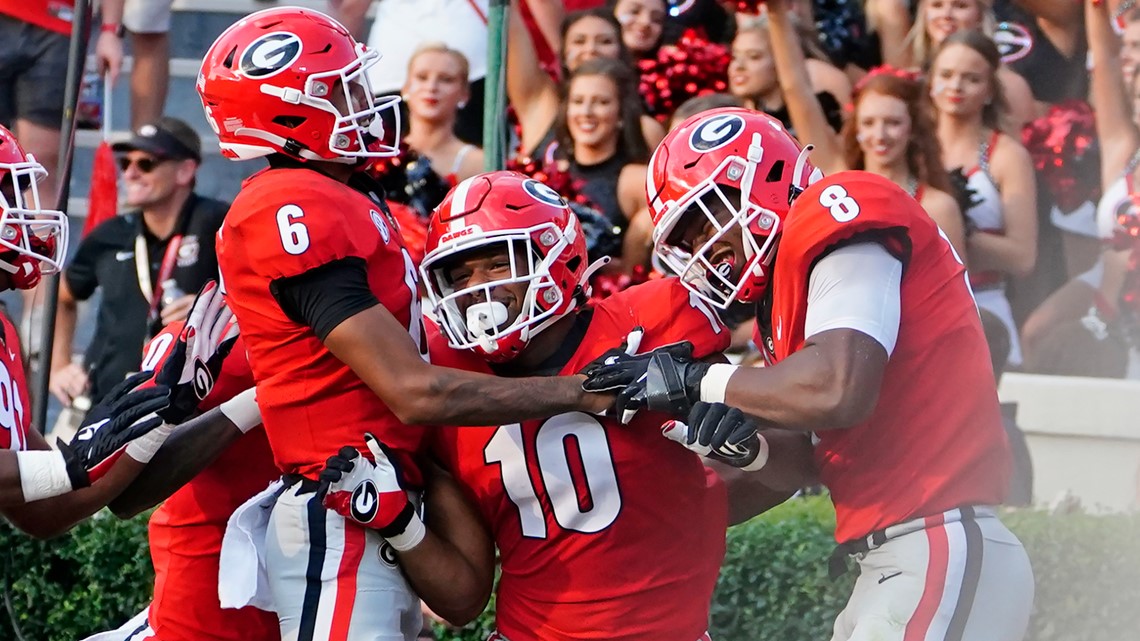 A quick evaluation of the special teams: Georgia lost kicker Jack Podlesny to the NFL and now turn the kicking duties over to junior Jared Zirkel, who was the seventh ranked kicker nationally when he committed to UGA, according to 247 Sports.
Evaluating the Dawgs' schedule
In the last year of the current Southeastern Conference scheduling format, before divisions go away entirely and Texas and Oklahoma join the fun, UGA has a great shot to go 12-0 before reaching the SEC Championship game once again.
On paper, their toughest opponent seems to be either a November date with Tennessee in Neyland Stadium or a home matchup against Lane Kiffin's Ole Miss Rebels between the hedges a week before that on Nov. 11. Auburn has been known to give UGA fits at times on the plains, but UGA's team is simply better in every facet of the game. Maybe South Carolina makes some noise in Athens, but that seems far-fetched right now the way UGA's roster is shaped up.
A final thought
Regardless of what happens, Georgia fans should sit back, relax and have a lot of fun watching Kirby Smart's team chase down a third consecutive title. As Smart said in the SEC Media Days presser, they aren't focused on another title, just as long as complacency doesn't sit in. And as long as that doesn't happen, you can bet the Bulldogs will be fighting for a spot to make college football history when it's all said and done.