ATLANTA — Georgia Tech offensive line/associate head coach Brent Key received backlash on social media Monday, stemming from an apparent insensitive Tweet regarding the death of defensive lineman Brandon Adams.
Key tweeted, "GT has always, and will continue to attract GREAT MEN. Today we lost a GREAT MAN, and gained another GREAT MAN! Even in dark days their future is bright."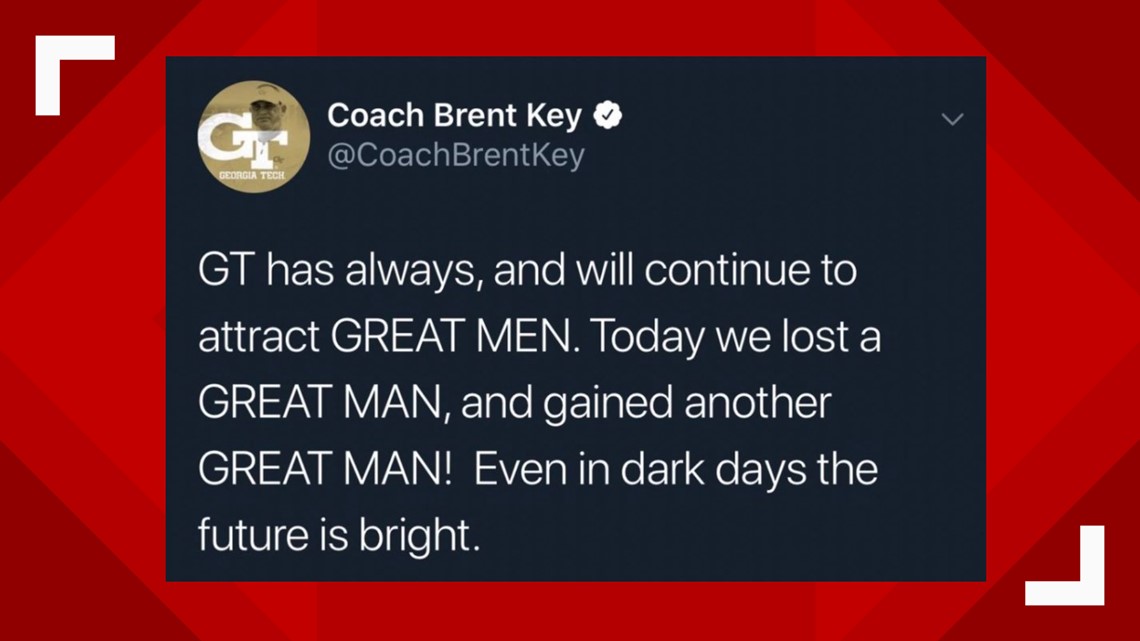 Reading between the lines, the first "GREAT MAN" reference honored Adams, a Tennessee native.
The controversy spawns from the second "GREAT MAN" reference.
Brooks committed to Georgia Tech head coach Geoff Collins on Sunday.
One person asked Key on Twitter if he was talking about a recruit his program on the same day Adams died. He replied saying he never meant to disrespect Adams.
"I'm devastated by the loss of a great man," the tweet said. " I never meant to disrespect Brandon, his family, or the legacy he left. RIP Big B".