ATLANTA - In three years, Georgia Tech has developed one of the top catchers in the country.
"He just has put everything together this year," Georgia Tech head coach Danny Hall said. "But it's been a process from freshman year to sophomore year to now. We're just now seeing a finished product."
Danny Hall knows a great catcher when he sees one. He's coached a few in his 25 years as head coach at Georgia Tech.
And Joey Bart has proven to be among the greats.
"To be even mentioned in the company of Jason Varitek and Matt Wieters and one of our coaches, Mike Nickeas, who caught for four years in the big leagues, he's in select company," Hall said.
Even though Bart committed to Tech when he was 15-years-old, he wasn't always sure he would go to college. In fact, he was considering turning pro after graduating from Buford.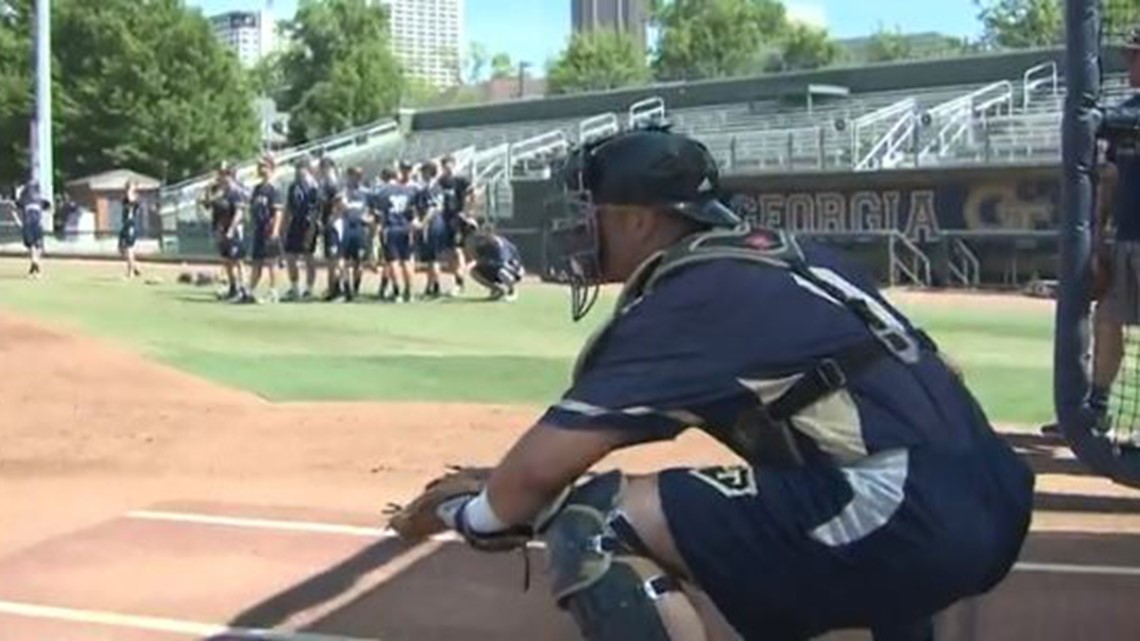 He was drafted in the in the 27th round of the 2015 MLB draft by the Tampa Bay Rays but ultimately decided to go to college because he thought his value was more than what he was offered.
"Once the professionals didn't work out, I knew that Georgia Tech was a great option for me," Bart said. "Ultimately it's not necessarily just a money thing. I felt like I could come here and get better and I certainly have."
Bart was the 808th overall pick in the 2015 draft. He is a projected top-10 pick in this year's draft. As the draft approaches and Bart's name continues to heat up, it's becoming harder to ignore the hype.
"On draft day a lot of crazy things happen for the good and for the bad," Bart said. "I don't put too much stock into any of it really, but it is exciting."