Tiger Woods forged one of his patented rallies on Day 2 of The Masters, carding a 4-under 68 and putting himself within striking distance of the leaders (trailing by one).
(There's a five-way tie for first place ... 7-under: Brooks Koepka, Jason Day, Franesco Molinari, Louis Ousthuizen, Adam Scott.)
But Tiger's turnaround was nearly thwarted by a steady rainfall ... and one impetuous security guard on the grounds of Augusta National.
Here's the surreal story: At the 14th hole on Friday, Woods was slightly off the fairway, but still had a decent look at the green.
After his approach shot, Tiger began walking toward the fairway, in search of a better look at his work.
At that same time, a security official in a black shirt came sprinting in from attempting to minimize the crowding around Woods.
While pulling this move, however, the security guard slipped on the wet grass ... and unwittingly came thisclose to taking out Tiger's Achilles.
Woods ended up with nothing more than a tweaked foot. But it could have been substantially worse if the security guard had gotten a direct hit on Tiger's right ankle.
Tiger missed a pair of reasonable birdie putts on 17 and 18, precluding him from joining the five-way tie for first, heading into Saturday.
Tiger Woods wears the Masters green jacket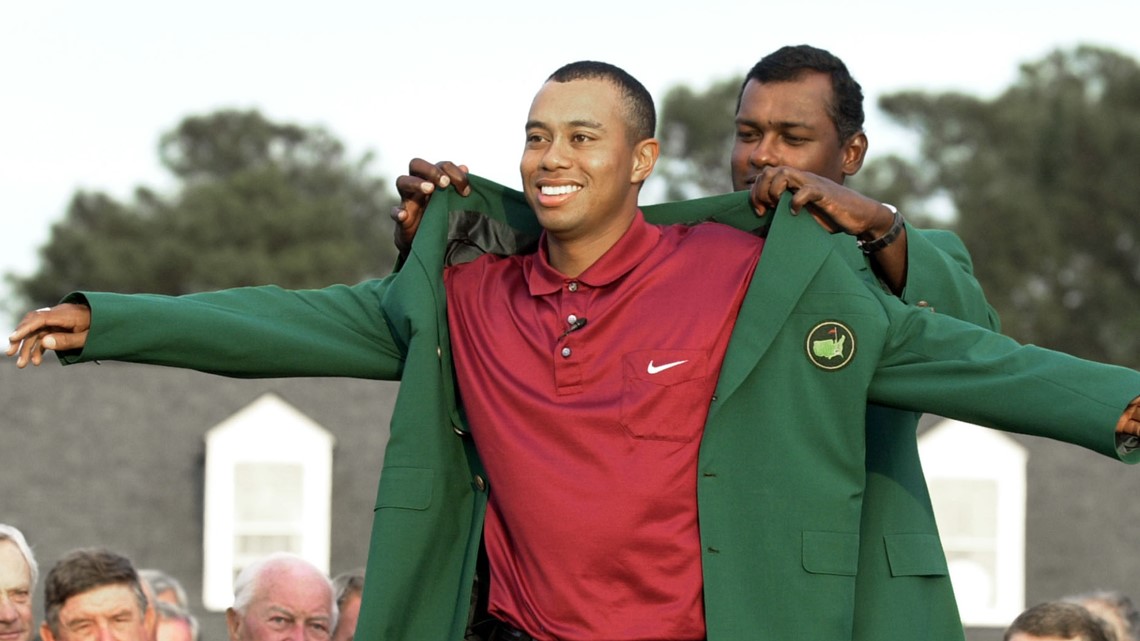 RELATED
RELATED