EMERSON, Ga. — The Atlanta Hawks brought together 80 youth basketball teams from across Georgia for a three-day showcase over the weekend, which the team hailed as an "incredible success."
The event was held at the LakePoint Sports Champions Center in Emerson. In all, there were 125 games staged across the weekend.
"The Atlanta Hawks Youth Classic was an incredible success," the team's vice president of basketball development, Jon Babul, said. "As we strive to grow the game of basketball across Metro Atlanta and the state of Georgia, we are proud to have created a fun, safe, competitive and inclusive environment for athletes to enjoy a memorable experience."
According to a release, the two winners of the 14-and-under boys' and girls' "elite" divisions, Tri-City Elite and Strong Center 2024, will get to compete in the NBA Global Championship Southeast Regional, set to be held at LakePoint in June.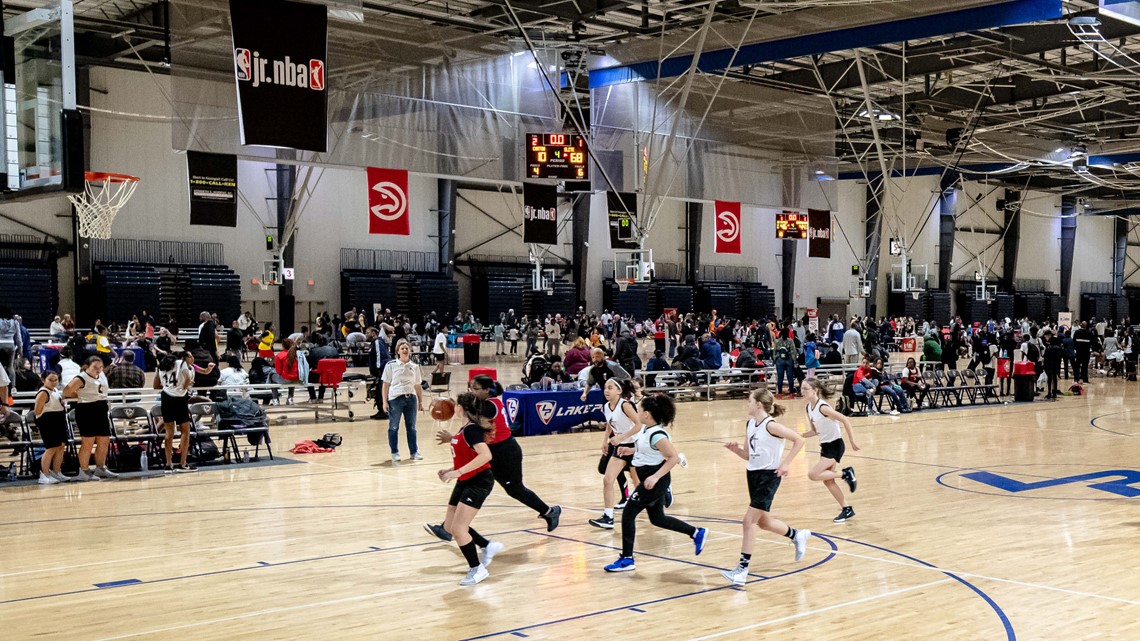 "The Hawks planned a fantastic event that brought together players, coaches and their families from across Georgia for an exciting weekend of great basketball," LakePoint's senior vice president of business development, Dean Keener, said.