Blessed Trinity senior Elijah Green said he wants more than on-field accolades from his future college football team.
Green, a three-star running back prospect according to Rivals.com, said he also valued academics and an overall sense of feeling at home.
He collected scholarship offers from Michigan State, Missouri, South Carolina and Virginia, but ultimately, said he got a different feeling about North Carolina than any other program.
"I wanted a place I felt like I could really connect to and where I felt comfortable with the coaches, atmosphere and the students," Green said. "That's what really connected me to North Carolina. I felt like that was a place I could call home."
On top of an overall welcoming and at-home atmosphere at North Carolina, Green also pointed out the types of players he'd be teaming up with as another big factor in his decision.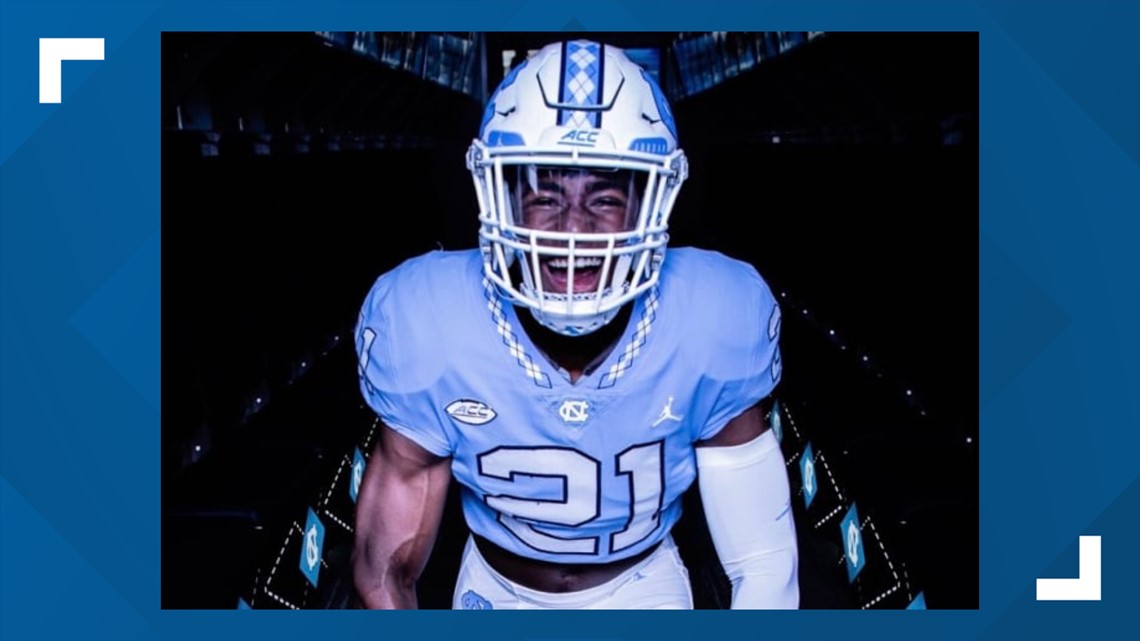 "A big point of emphasis for Coach Brown is finding guys he feels like are good all-around people and not just the best athletes out there," Green explained. "He wants guys he feels like are great players but more importantly, good people on and off the field."
Green, the son of former Jets and Patriots NFL safety Victor Green, now looks forward to beginning his tenure for the Tar Heels following the conclusion of his senior year at Blessed Trinity.
Before he gets to UNC, however, Green says he will continue to find ways to improve his game. Along with working on footwork, he also focuses on improving his pass-catching to better fit into the Tar Heels' offense next year.
"I want to be able to do more things coming out of the backfield," Green said. "That's really important thing at UNC, being able to get the ball out to backs in open space. I've worked on that and pretty much anything else they'd need me to do at the next level."