It's no secret. Wall street is, and has always been, a boys club.
For the first time in more than 200 years, the New York Stock Exchange has their first woman president, but there is only one full-time female trader on the stock exchange floor, and she happens to be a Georgia native.
It's a reality that even she's still trying to believe.
"It is surreal, and even to this day, it's really hard to process," Lauren Simmons admitted to 11Alive in an interview.
At 23-years-old, Simmons is making history.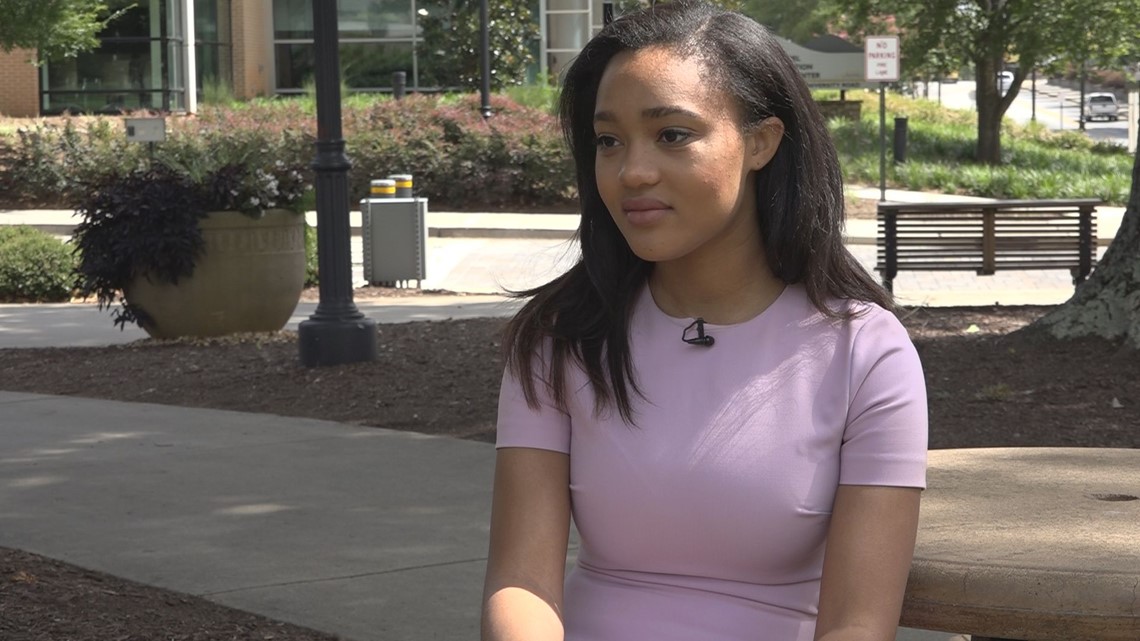 Simmons is not only the only full-time female trader, she is also the youngest and the second ever black woman to hold the position. But at one time, it was never supposed to be her path. While a student at KSU, she studied genetics, inspired by her twin brother that was born with Cerebral palsy.
"I wanted to be a genetic counselor," she said.
But 11 days before graduation, she decided to take another path. She set her sights on a new goal by leveraging her statistics minor to find work in finance.
"It was scary, because you do four years of school, and you're kind of hoping that it works out," she explained.
True to millennial fashion, she used social media sites like LinkedIn to network.
"I talked to any and everyone. Anyone who would listen," she recalled. "I got told a lot of nos, got told nothing, no responses, and had that one opportunity to bring me down to the trading floor."
She landed a job with Rosenblatt Securities, cementing her place in history as the second black woman to trade on the NYSE.
"It's really hard to process, and even when I say it, 'I'm the second African-American,' like it almost sounds as if it can't be true," she described.
But it's not hard to believe. Wall Street has always been known for being a white, male-dominated industry. In May, the NYSE ushered in their first female president in more than 200 years.
11Alive's Natisha Lance asked Simmons what it took for her get there, and why there aren't more women in the field.
"I think if women applied, there would be more women on the trading floor, and if they were also aware of the position they could see themselves in the position," she explained.
She said the best part of her job is the unpredictability of it all.
"It is not a typical nine-to-five job," she continued. "I come in at six. I leave right at four, but the market goes up, it goes down emotions are flaring all day long."
But according to a 2017 Microsoft survey, most girls' interest in STEM-based professions never develop past a certain age.
The study showed most girls show interest in STEM – science, technology, engineering and mathematics – subjects at 11 years old, but by age 15, interest drops. Eventually, just 42 percent say they would consider a STEM-related career.
Simmons admitted she's even witnessed the mindset, herself.
"I had a group of kids come onto the trading floor a couple weeks ago, and they were sixth graders, boys and girls," she recalled. "The girls were very happy to see me... but at the same time we were having a conversation about, would you ever come to the trade floor, and they made a comment like, 'No, math and science is for boys.' Even in 2018."
Simmons said that mindset starts on so many different levels, but it's up to adults to help change that.
"At home, in school, obviously math and science are not just for females, but if children are taught that way, they are only going to limit themselves to going in that direction," she explained.
Right now, Simmons said she knows of only a handful of non-white people on the trading floor, and "you just can't have an environment where it is all the same people."
"Diversity is always key to any organization, and I think from a women's advantage, just how we speak to each other and how we interact as a whole it makes the environment more cohesive," Simmons continued.
Simmons said the best advice she can give to young girls is to be confident and to live without limits.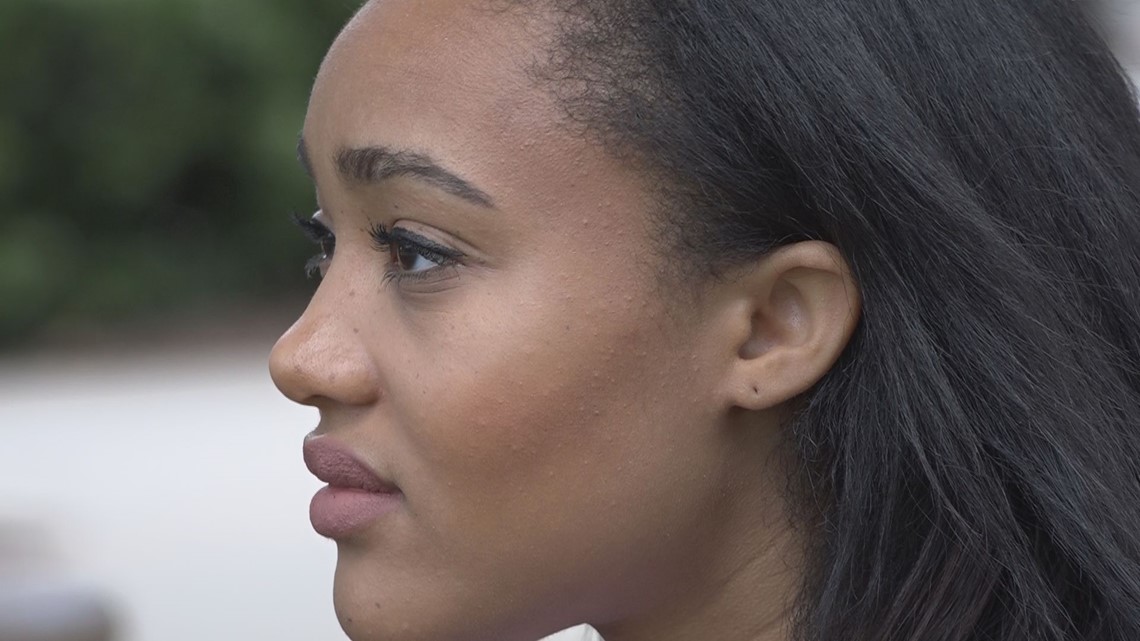 "I say this to myself and to other people, 'You are your biggest road block.' And for me, I have to not think about the negative and what could go wrong. Just constantly stay in the moment in the present," she advised.
She hopes to stay in finance and may want to pursue something internationally in the future. Meanwhile, Simmons said she is honored to break the proverbial glass ceiling, and hopes it serves as an example to others.
"I want there to be more stories like mine," she stated. "Hopefully, it encourages more women, especially women of color, to break glass ceilings, as well, and to go out and to be the first and the second and these stories won't be the first and second anymore, they will be the fiftieth or hundredth."