ATLANTA — UPDATE: The Braves are leading Game 6 6-0 after five innings, which has evidently drawn some search traffic to this article.
For those wondering, yes, the championship gear is still at Academy waiting to be opened. And Academy told us today it will "re-open its doors immediately following a win" if it comes to pass.
"The store will stay open until the last customer is served or product for the night is sold out," Academy said.
The Braves have entered Game 5 on Sunday night with a 3-1 lead in the World Series, and are looking to close out the Houston Astros at home and win their first title in 26 years.
With that means clothing producers and retailers have had to prepare for the possibility that the Braves may indeed win, and need some gear to mark the moment.
Academy Sports + Outdoor sent along some photos and videos of their boxes of championship gear that have arrived. The boxes are clearly marked as "DO NOT OPEN - Hold for Braves WS clinch."
So don't worry, they're not trying to jinx anything - this is just what they have to do ahead of time to be prepared for all scenarios.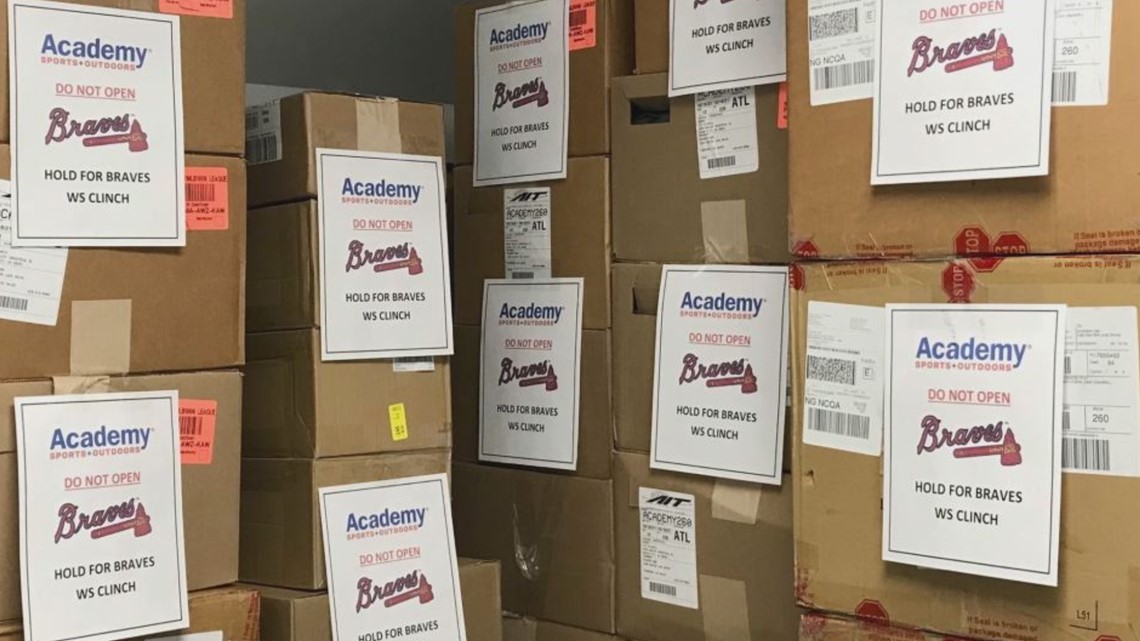 In a release, Academy said: "Boxes of official Atlanta World Series Championship Locker Room apparel have arrived at Academy Sports + Outdoors. If the Braves win the World Series tonight, all 10 Atlanta-area Academy stores will immediately re-open and immediately begin selling the products. The product will also be available online at academy.com."