ATLANTA – Now that baseball season is officially back, that also means Braves fans' favorite mid-game entertainment is too: The Freeze.
The Freeze became an overnight sensation last year as he chased down fans during Braves games.
Atlanta Braves' The Freeze
Over the last year, videos of The Freeze giving fans huge head starts and still beating them at SunTrust Park has been shared all over the world. Professional athletes have even commented and turned to social media to marvel at his speed.
Most recently was Usain Bolt.
NBC Sports Philadelphia tweeted The Freeze's first race of the season (he's 1-0, in case you were wondering). That's when someone tweeted stating they were convinced Usain Bolt is hidden under the light blue spandex.
NBC Sports then tweeted, "If he doesn't answer this tweet, it's him."
The Olympic gold medalist and world-class sprinter came back saying, "Too quick for me."
Not sure if he is faster than Bolt, but The Freeze is actually none other than 26-year-old Nigel Talton, who works on the field crew for the Braves while balancing college classes, another job and training.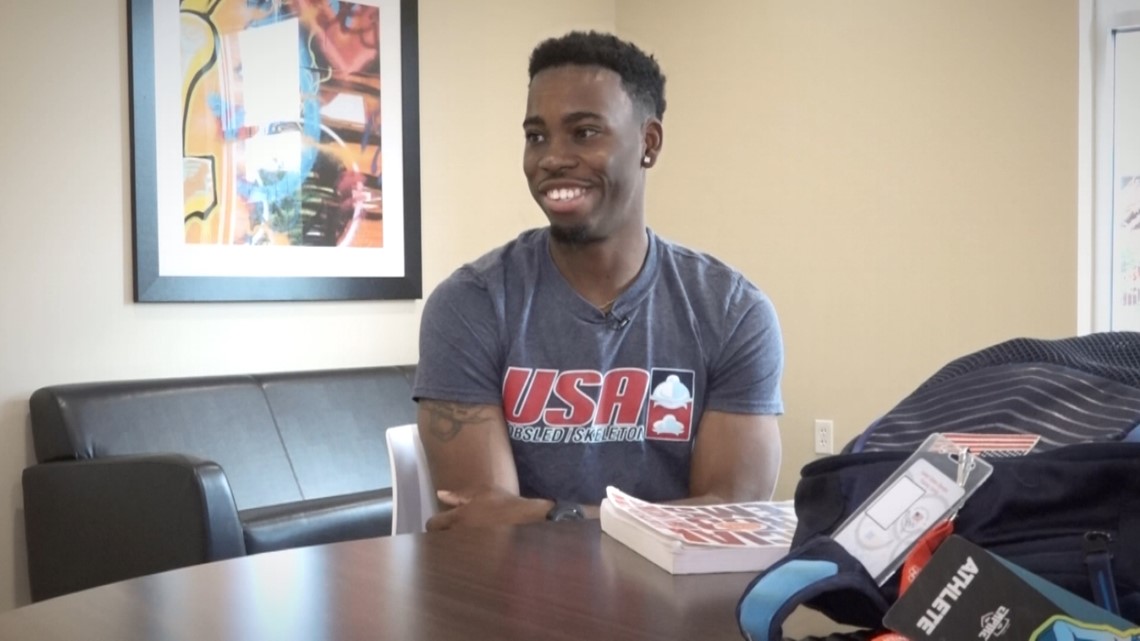 He ran for Kennesaw's track team and still spends hours every day in the gym.
"It's fun chasing them down one at a time and beating them," Talton told 11Alive in 2017. "It's so much fun to have an alter-ego."