ATLANTA -- Falcon's owner Arthur Blank touched on several hot topics during a lunch at the Atlanta Press Club, Wednesday.
That included details about the team, the new stadium and the economic impact the two will bring.
Blank said the new Mercedes Benz Stadium is still on track to be finished by June.
The ongoing project will reach another milestone soon - the seats will start going in around September.
PHOTOS: Hard hat tour of Mercedes Benz Stadium
Hard hat tour of Mercedes-Benz Stadium
Blank praised the design saying it's a fan-friendly facility. He also talked about plans to improve the neighborhoods around the stadium.
He said the franchise wants to bring positive economic impact to west Atlanta.
They've been collaborating with the surrounding community to help address job training and job placement - and figuring out what their needs are.
PHOTOS: Aerial views of Mercedes-Benz Stadium
May 2016 aerial photos of Mercedes-Benz Stadium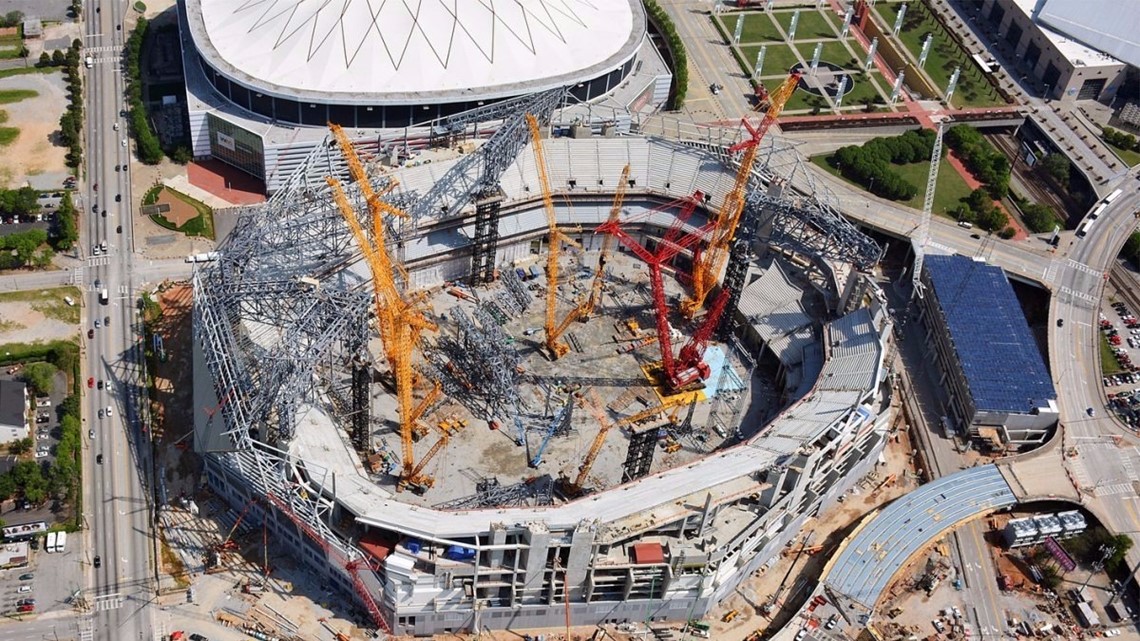 "We believe in making a difference in people's lives," Blank said. "We felt in that location downtown, that could be a catalyst to help jumpstart some of the issues that Vine City has faced for many, many years."
Now that the stadium is less than a year away from its grand opening, Blank said he's looking forward to showing off the new facility for Super Bowl 2019 - an event that he also hopes to see the Falcons playing in.
PHOTOS: Inside the Mercedes Benz Stadium
Photos | Inside the Mercedes-Benz Stadium