FLOWERY BRANCH, Ga.—The Atlanta Falcons will undoubtedly fall in love with third-round pick Deadrin Senat, sooner than later.
If they haven't already.
Why is that? The rookie defensive tackle has only been in red-and-black attire for a weekend; but during this stretch, the University of South Florida alum has already established two important traits about his every-day personality:
Senat's willingness to be a year-round gym rat ... and his impressive knack for reflexively spouting sports cliches at a moment's notice.
On the cliche front, Senat has all the sayings down pat, characterizing the life of an NFL defensive lineman as a 'brotherhood.' From a coachspeak perspective, Senat also lives in the moment of 'Embrace today, embrace the process, embrace this practice.'
He also speaks genuinely of "getting 1 percent better everyday," even if the mini-camp workouts are mostly devoid of live scrimmaging, with or without pads.
Senat's also proud to be a proverbial 'sponge' in his new environment, promising that he's "trying to master each and everything we do."
"I knew (the NFL would be) different when I left college football," said Senat on Friday, the opening day of Falcons rookie mini-camp. "Everything here's an eye-opener, I'm still to new everything. I'm listening to the coaches, soaking in every (piece of) knowledge that I can.
"... It's a mind-blowing, once-in-a-lifetime opportunity; and whenever we put the pads on, I can just go. I can show out" on the field.
PHOTOS: 2018 NFL Draft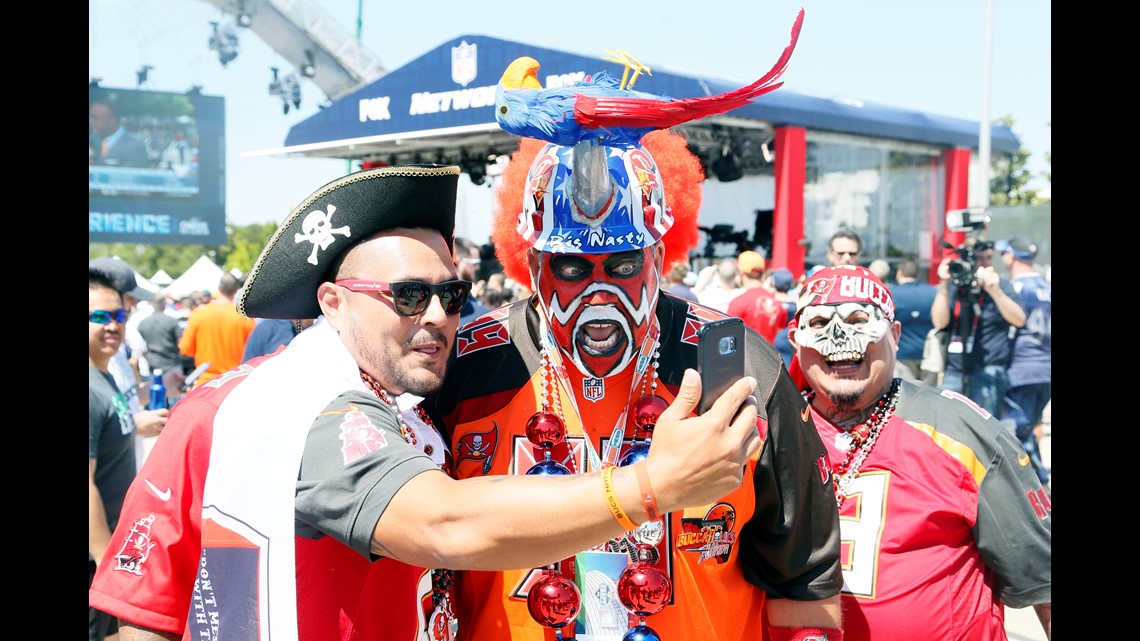 The Falcons ranked 10th against the rush last season, allowing 106.6 ground yards per game. Digging deeper, Atlanta posted four outings of 75 or fewer rushing yards; and only twice did the defense get roughed up for 160-plus cumulative yards.
The culprits on that end: Over a three-week span around the midseason point, the Patriots and Panthers rolled for more than 360 rushing yards versus the Falcons.
Blips aside, Senat likely won't be expected to perform unprecedented work with the defense in Year 1. He'll join a defensive-line rotation which includes Brooks Reed, Jack Crawford, Grady Jarrett, Derrick Shelby (the presumed starters), along with Garrison Smith and Takkarist McKinley—last year's first-round pick from UCLA.
"Working (hard) is what got me here. Getting drafted just means that I have to go 10 times harder," says Senat, who spent all day at USF's training facility immediately after getting selected by the Falcons on April 27. "I have so much time on my hands, why not (come into the facility)? Why not?"
Atlanta's Dan Quinn, on the short list of the NFL's most optimistic head coaches, has already become fascinated with his crop of 2018 youngsters—headlined by draftees Calvin Ridley (Alabama receiver), Isaiah Oliver (Colorado defensive back), the aforementioned Senat, Ito Smith (Southern Miss tailback) and sixth-rounders Russell Gage (LSU receiver) and Foyesade Oluokun (Yale safety).
"I really enjoy the role of 'teacher'" at mini-camps, says Quinn, emphasizing the necessity to cover playbook schemes, group rules/regulations and player-conduct expectations over the inaugural weekend with the players. "It's an excellent rookie class--they're really serious, ready to go."
SIZE MATTERS
The Falcons' official Web site lists Senat at 6-feet, 314 pounds; but that weight tally might be an exaggeration ... or perhaps a snapshot of the defensive tackle's February or March build.
(At the NFL combine, Senat ran a 5.16 40-yard dash and churned out 35 bench-press reps of 225 pounds—both excellent numbers among the D-line group.)
Upon viewing Senat on the field with the other Atlanta rookies, one immediately flashes to former Falcons defender Dontari Poe. There's also the internal thought of, 'How do men that quick, that big, that versatile carry 300 pounds with such grace?'
If you didn't have the help of an NFL-sponsored Web site of souvenir program, you'd swear Senat entered the pros at a svelte 275 pounds.
This is the state of the modern-day 'gap' defensive lineman: Unless you resemble Ra'Shede Hageman coming off the team bus on game day—another former Falcon at 6-foot-6, 311 pounds—then lateral quickness, lightning-fast hands, post-snap explosion and low center of gravity are required to carry the NFL mail.
At South Florida last year, Senat rolled for six sacks, 66 tackles and 10.5 tackles for loss. His YouTube highlight package legitimizes the prodigious numbers, as well. Pick a game, any game, even against the likes of Florida State or Wisconsin, and there's a steady stream of Senat clips wreaking havoc behind the line or at the point of attack.
Perhaps this is why the Falcons didn't make an all-out effort to re-sign Poe during the offseason. Why drop off a Brink's truck outside Poe's house, via free agency, when you can happily acquire his doppelganger on an entry-level contract?