FLOWERY BRANCH, Ga.—Atlanta Falcons head coach Dan Quinn didn't have to travel very far to locate a suitable template for handling the Julio Jones situation.
Just walk down the hall of the team's training headquarters, and borrow a page from the general manager's playbook.
On Monday, Atlanta GM Thomas Dimitroff got ahead of the anticipated media crush for this week's mandatory minicamp (Tuesday-Thursday), announcing Jones wouldn't be attending the practice sessions, due to lingering contract issues.
A day later, Quinn followed a relative pattern for frankly addressing the Jones matter, without ever divulging private conversations between coach and player.
During his opening statement, Quinn said, "I know the big topic is Julio, and I don't have any answers today. We're right in the middle of those conversations with Julio (and his representatives) and the team."
A few seconds later, though, the coach offered a candid admission, in terms of learning about Jones' absence as late as Monday, before waxing philosophically about life in the modern-day NFL.
"I thought (Jones) would be there (at camp), but he was not," Quinn said. "Sometimes, football and business intersect, and that happens a lot."
Over the last six weeks, there had been plenty of local and national speculation of a looming Jones holdout; but to their credit, the Falcons skillfully played both sides of the issue, labeling the news as rumor or conjecture ... without fully dismissing it, either.
In fact, at last month's NFL owners meetings in Buckhead, Falcons owner Arthur Blank expressed supreme optimism Jones would remain a Falcon For Life.
"I love Julio. He loves me. He loves Atlanta. He's going to be here forever," Blank told 11Alive Sports reporter Alex Glaze, during an impromptu and exclusive one-on-one chat.
In the present, it's now reasonable to assert Atlanta executives have known about Jones' contract dissatisfaction for 1-3 months.
In that vein, it's also fair to wonder if the Falcons were extra-motivated to draft Alabama receiver Calvin Ridley at the end of Round 1 (April 28)—knowing he'd provide insurance for any possible Jones complications heading into the summer.
Also, by letting Ridley (widely hailed as the draft's best receiver leading up to it) fall to the club at No. 26, without making any trade moves higher in Round 1, the Falcons didn't have to tip their hand about covering for a possible Jones holdout.
And right now, it has technically reached that stage. Spin it any way you want ... it's a holdout.
It's worth noting: Unexcused absences for mandatory minicamps, regardless of a veteran player's salary, have a three-day accumulation of $84,435—a $4,000 bump from last year's slotted fines.
That figure would account for less than 1 percent (0.008) of Jones' $10.5 million base salary for 2018. It also represents seven minutes of actual playing time during the regular season.
PHOTOS: 2018 NFL Draft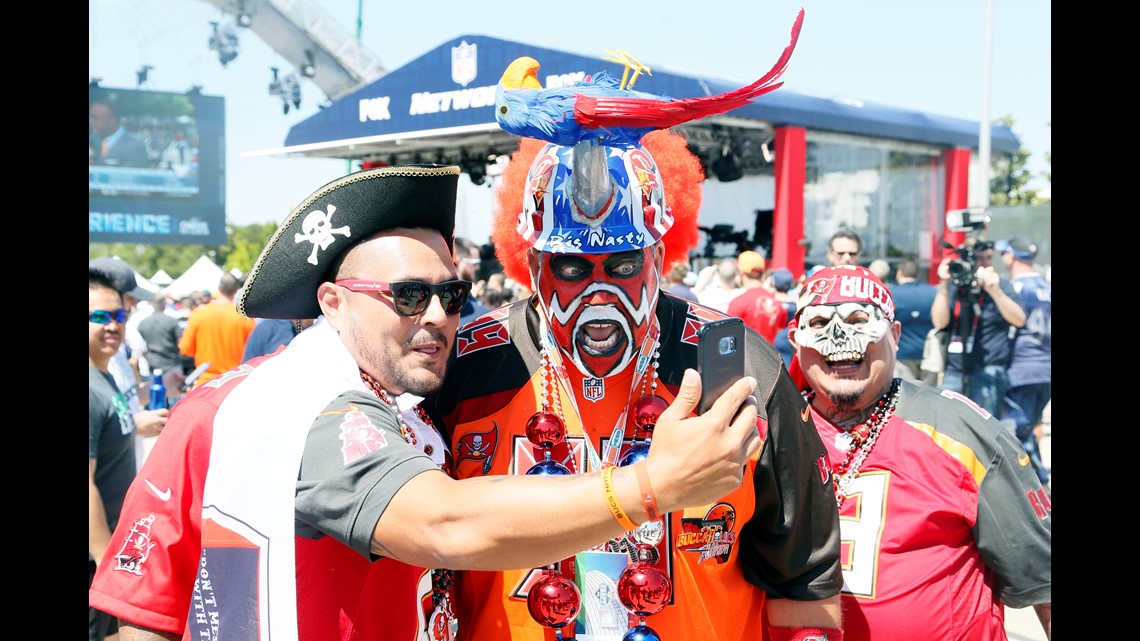 So, how did Jones handle the first day of Falcons minicamp? He reportedly spent a good chunk of Tuesday working out with former All-Pro Terrell Owens ... the same enigmatic Owens who won't be attending his own Hall of Fame ceremony in early August, due to unknown reasons.
With Jones, though, at least the Falcons know the absence has everything to do with money; and that's where things get a little sticky.
Yes, Jones has a four-year average of 103 catches, 1,579 yards and six touchdowns; but last season, he only found the end zone three times. And in the Father Time department, Julio turns 30 years old in less than eight months.
So, what's his new worth, if the Falcons decide to tear up Jones' contract (five years, $71 million ... signed in 2015)?
Is it the recently created neighborhood of receivers Jarvis Landry (five years, $75 million), DeAndre Hopkins (five years, $81 million) and Mike Evans (five years, $82.5 million)?
Or are Jones' handlers thinking about Odell Beckham Jr. territory, assuming the Giants wunderkind lands a five-year contract exceeding $90 million sometime in the next 12 months?
Right now, none of the principals are divulging numbers.
When talking to 11Alive Sports last month, Arthur Blank, the Falcons' owner since 2002, kept it simple: "We'll talk to him directly about that, and that's between us and him. We've always treated our players respectively, competitively and done whatever we have to do to make a winning team on the field."
According to Spotrac.com, a site which continually tracks NFL salaries, Jones currently ranks eighth among wide receivers in annual pay.
Of the wideouts listed ahead of Jones, only the Bengals A.J. Green (sixth overall) has not renegotiated a contract extension in the last 24 months.