ATLANTA — The Atlanta Falcons teamed up with Children's Healthcare of Atlanta over the weekend to host a girls flag football showcase at Mercedes-Benz Stadium.
The event gave Georgia high school flag football players the chance to participate in a combine-style workout in front of college coaches.
Current Falcons players and close to 20 Georgia high school coaches helped out this weekend to put on the event designed to support the growth and empowerment of girls flag football in the Peach State.
Falcons Pro Bowl-offensive lineman Chris Lindstrom, who was signed to a contract extension in the offseason, was one of those players in attendance in support of the girls and the program.
"It's incredible. There's so many female football fans in general and so many female NFL and Falcons fans and then now that they have the opportunity to play flag football is really incredible," Lindstrom said. "I'm excited and I think Georgia is a great example of how this game is going to grow throughout the country."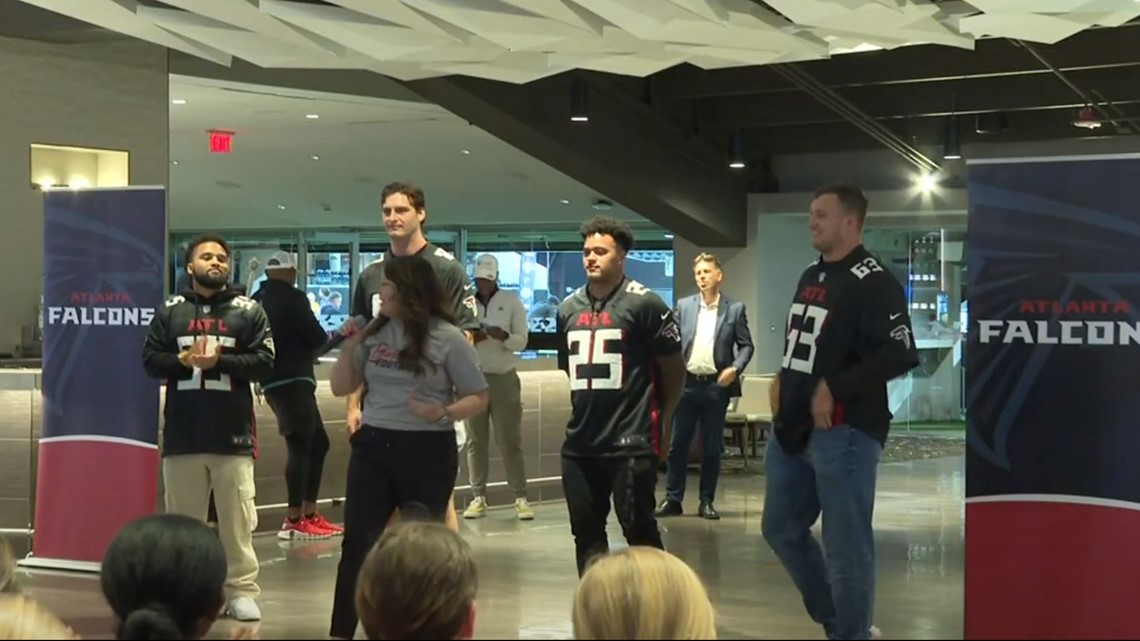 Georgia is currently one of only four states to offer girls flag football as a sanctioned high school part.
"As an early state to be adopting this and incorporating it as a sport, we're so eager to empower these girls and provide them every opportunity for great access to athletics, as well as to provide their healthcare for them as well, taking care of them to keep them off the sidelines and in the game," said Crystal Perkins, a pediatric orthopedic surgeon with the hospital.
Falcons running back Tyler Allgeier talked about the impact having such a large combine-style event can have to grow the game of girls flag football.
"Great opportunity, especially having everyone come here or like having a big thing like this, like a little college showcase," Allgeier said. "I think it was just a really big opportunity for all the girls that are here today and are singing up to just have all these coaches being able to evaluate them at a high level."