ATLANTA — Atlanta Falcons fullback Keith Smith was arrested Wednesday afternoon on traffic-related charges, police said.
Smith, who has been with the team since 2019, has appeared in 66 games for the Falcons during that span--- while starting in 26 of them.
The charges against Smith are not yet known. Atlanta Police did not clarify where Smith was pulled over and arrested.
The Falcons issued the following statement in regard to Smith's arrest:
We are aware of a legal matter involving Keith Smith this afternoon and have been informed of its details. We will have no further comment at this time.
Smith is currently in his final year of a 3-year, $4.3 million contract he signed with the team in 2020.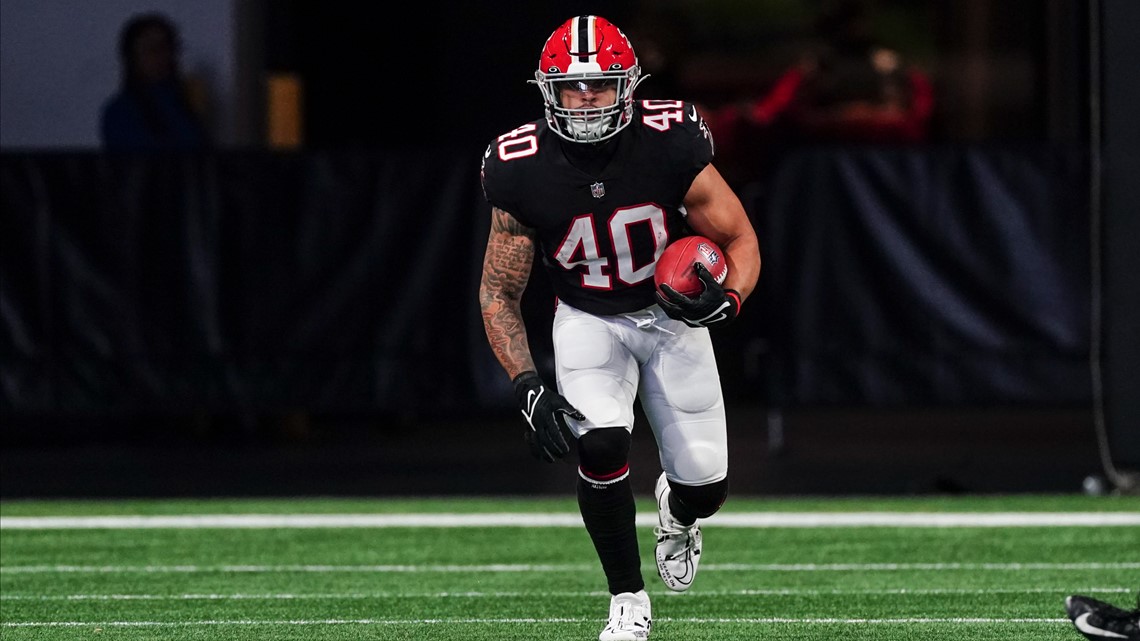 News happens fast. Download our 11Alive News app for all the latest breaking updates, and sign up for our Speed Feed newsletter to get a rundown of the latest headlines across north Georgia.