CLEVELAND — How will new Cleveland Browns coach Kevin Stefanski handle the development of third-year quarterback Baker Mayfield?
After Mayfield and the Browns' offense struggled to find consistency on the way to a 6-10 record during the 2019 season, Albert Breer of Sports Illustrated's "MMQB" believes Stefanski may need to deliver a bit of tough love to get the best out of his signal-caller.
"It can be great for him, as long as the people in the building, I'm talking about Kevin Stefanski, I'm talking about Chad O'Shea, I'm talking about Bill Callahan are empowered to push him, are empowered to get in his face a little bit, are empowered to challenge him," Breer said on "The Bull and Fox Show" on Cleveland's 92.3 The Fan Monday.
"Minnesota, over the time that Kevin's been in any position of power, a position coach and coordinator, they had Case Keenum, Kirk Cousins and Teddy Bridgewater, who were 100 percent self-starters. You did not need to push those guys. It's on the Browns to empower him because this isn't all about Baker anymore. This is about you, as a head coach, setting the standard, finding a way to challenge him."
As a first-year quarterback during the 2018 season, Mayfield guided the Browns to seven wins and the greatest single-year turnaround in franchise history.
Individually, Mayfield set franchise records for the most passing touchdowns and yards by a rookie, and his 3,725 yards ranked as the sixth-best single-season in team history, regardless of years of service. Additionally, Mayfield had three of the top five passing yards games by a rookie, as well as the fourth-most accurate season of any Browns quarterback ever.
Under the direction of Freddie Kitchens over the second half of the 2018 season, Mayfield completed 180 of his 263 attempts (68.4 percent) for 2,254 yards and 19 touchdowns against eight interceptions. Mayfield averaged 281.75 yards and 2.375 touchdowns per game with Kitchens calling the plays.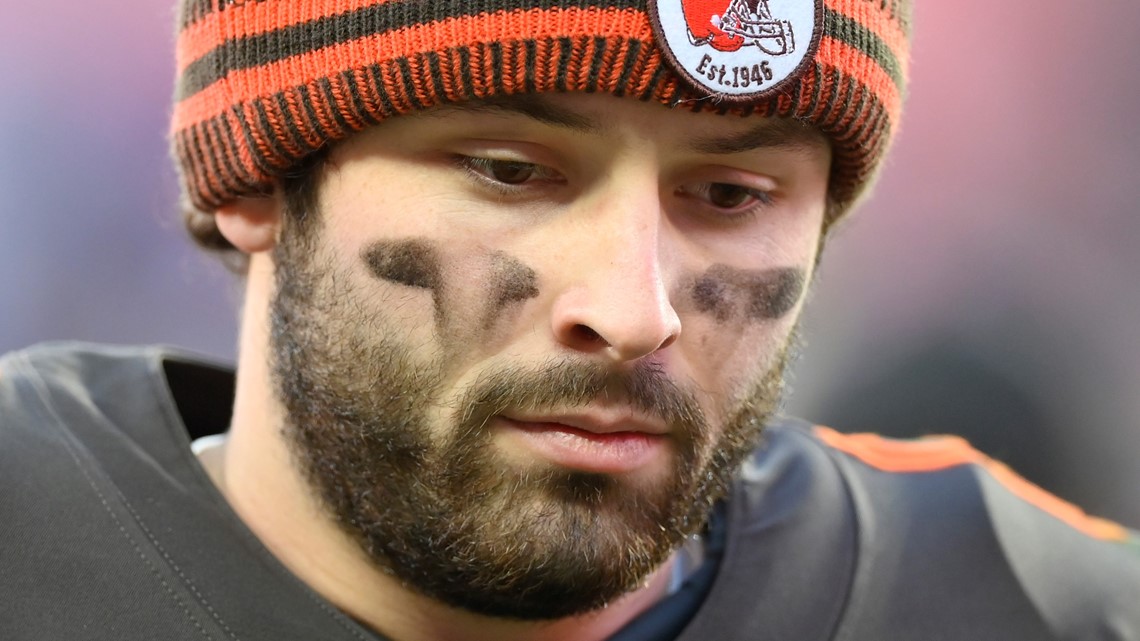 However, with Kitchens as a head coach/play-caller in 2019, Mayfield saw a significant drop in production, as his completion percentage and touchdowns went down and the interceptions went up by seven as he became the franchise's first quarterback in 18 years to start all 16 games.
Mayfield completed 317 of his 534 attempts (59.4 percent) for 3,827 yards and 22 touchdowns against 21 interceptions in 2019 after completing 310 of his 486 throws (63.8 percent) with an NFL rookie-record 27 touchdowns against 14 picks during the 2018 season.
"Baker's been that guy," Breer said of Mayfield in the underdog role. "Baker was that guy for so long. Baker was that guy in high school. Baker was that guy at Texas Tech. Baker was that guy at Oklahoma, and you wonder if being the first overall pick maybe changed things for him a little bit.
"For the first time, he didn't really have to fight for it. I would assume human nature would be, 'Alright, now I can kick my feet back a little bit.' Mentally, he needs to get back to the place where he was as a walk-on, as a two-time walk-on."