CLEVELAND — Having the courage of one's convictions is important, especially when that person is tasked with being a leader of men within a National Football League locker room.
Last week, the Cleveland Browns hired Kevin Stefanski as the team's 10th full-time head coach since their return to the NFL ahead of the 1999 season, and part of the reason the long-time Minnesota Vikings assistant coach earned the opportunity was because he came so highly recommended by those who knew him best.
"He's confident," said Brad Childress, former Vikings head coach and current senior assistant to the Chicago Bears. "He thinks things through. He's got a belief in what he's doing. He's resolute and knows things.
"He's not going to do anything halfway. He's going to be prepared, all the way to the daily schedules that go up around the place and everybody knows what's going on. He's going to cross the T's and dot the I's. There's very little he's going to let slip by the side."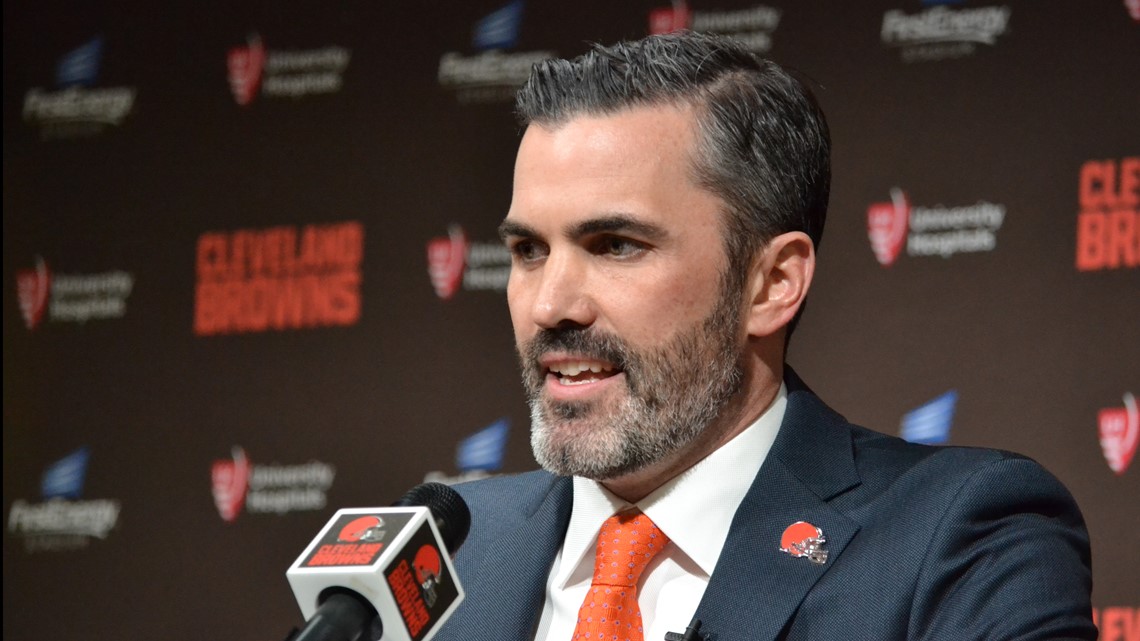 A graduate of the University of Pennsylvania and son of a long-time NBA executive, Stefanski was chosen to be the next Browns coach over several top offensive coordinators around the league, including Eric Bieniemy (Kansas City Chiefs), Josh McDaniels (New England Patriots), Brian Daboll (Buffalo Bills) and Greg Roman (Baltimore Ravens), as well as a Super Bowl winner in Mike McCarthy.
"Anybody who knows him is really happy for him," said Al Bagnoli, who coached Stefanski at Penn. "Regardless of what task he's been given, he's pretty much knocked it out of the park. I found it pretty interesting he was by far the longest-tenured Vikings coach.
"It's really a good reflection of what people think of him. Really happy for him. Despite his age, he's put in the years and done a lot of the lesser things from administrative side, to quality control, to positional, to coordinator, and now, he's taking the next step. I feel quite confident he's ready and will do well for them."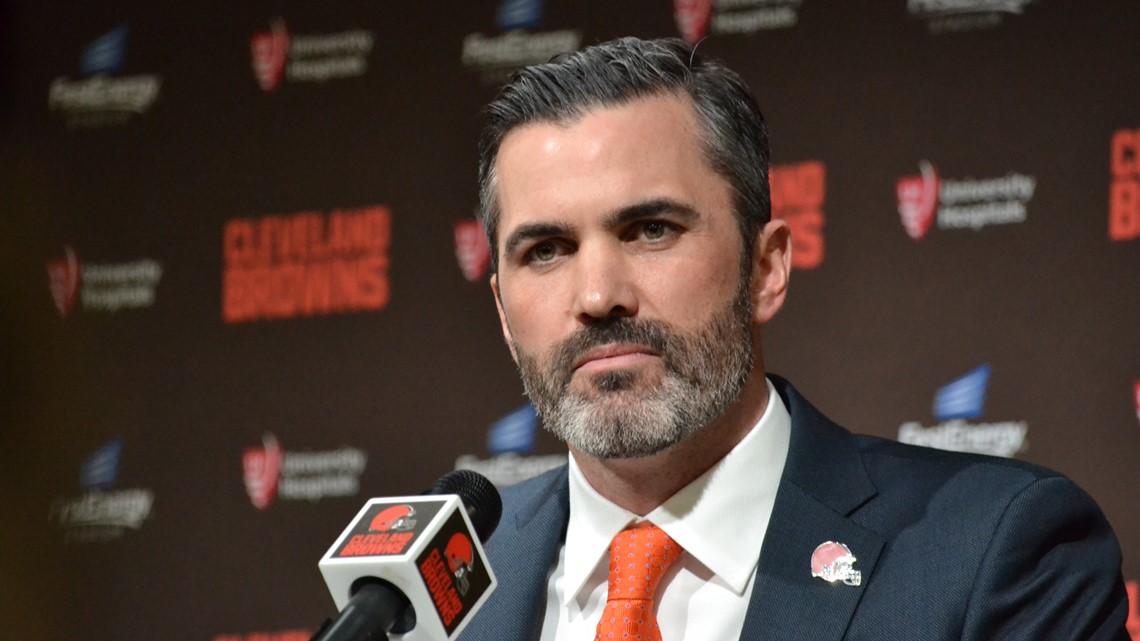 The Browns wanted a head coach with NFL coaching experience, and Stefanski fits that bill.
Stefanski was a long-time NFL assistant with the Vikings, where he most recently served as offensive coordinator in 2019 after previously mentoring the quarterbacks, running backs and tight ends in 13 seasons with the club.
The interim offensive coordinator in the final weeks of the 2018 season, Stefanski was given Minnesota's play-calling duties full time heading into 2019, and the results were positive.
The Vikings averaged 25.4 points, 353.5 yards of total offense and 133.3 rush yards per game. They finished top 10 in points scored (eighth) and rush yards (sixth) while being in the middle of the pack in the NFL in total yards.
"Kevin's a good young coach," Vikings coach Mike Zimmer said. "He wanted to get this opportunity and I'm happy for him."
Stefanski's high school coach, Gil Brooks, added, "He has always been the kind of player that really understood the intricacies of the game, studied the game. One of the things that I think we did well was pay attention to detail, really understand what our opponent was doing schematically and what we could do to defeat the opponent whether it was offense or defense.
"Kevin played on both sides of the ball, two years at defensive back and quarterback his senior year. He was a student of the game and understood the game. Whatever you told him, he processed it and carried it out."