CLEVELAND — The Cleveland Browns began the 2019 regular season with plenty of hopes and expectations, but all of the hype was unfulfilled as the team struggled to get consistent production and finished with a 6-10 record.
That finish cost first-year coach Freddie Kitchens his job with the organization, as it extended the NFL's longest active playoff drought, but new Browns coach Kevin Stefanski is not concerned about what happened in the past.
"I am undeterred and I am undaunted," Stefanski said in his introductory press conference at FirstEnergy Stadium Tuesday. "I think the challenge is there and I cannot wait to be a part of this change.
"Again, why am I confident about that? Because I have been in the building. I know the people that we have. I know we are going to add to that building. I know we are going to add players, as it happens in the NFL, but I am excited for this challenge and I am ready for it."

Stefanski takes over a team in need of discipline, as a lack of self-control helped derail the Browns' once-promising hopes to break a 17-year playoff drought dating back to the 2003 season. The Browns last qualified for postseason play during the 2002 season.
In addition to missing the playoffs for the 17th straight time, the Browns finished the 2019 season with a sub .500 record for the 12th consecutive year. The Browns last finished above .500 when they had a 10-6 record in 2007.
The Browns finished the year with the league's sixth-most penalties, 122 infractions that cost the team 1,106 yards. Those 1,106 yards were the fourth-highest total in the NFL this past season.
"I am about working and I am about putting a foundation together," Stefanski said. "We will be methodical about it. We will not skip steps two and three to get to four. We are going to start in the foundation, and then, reinforce that foundation so that we can build upon it.
"I am talking about schemes and technique. We will be diligent about working with our players so that they can develop into the best version of themselves, and ultimately, we are building a foundation for what we hope is a championship effort."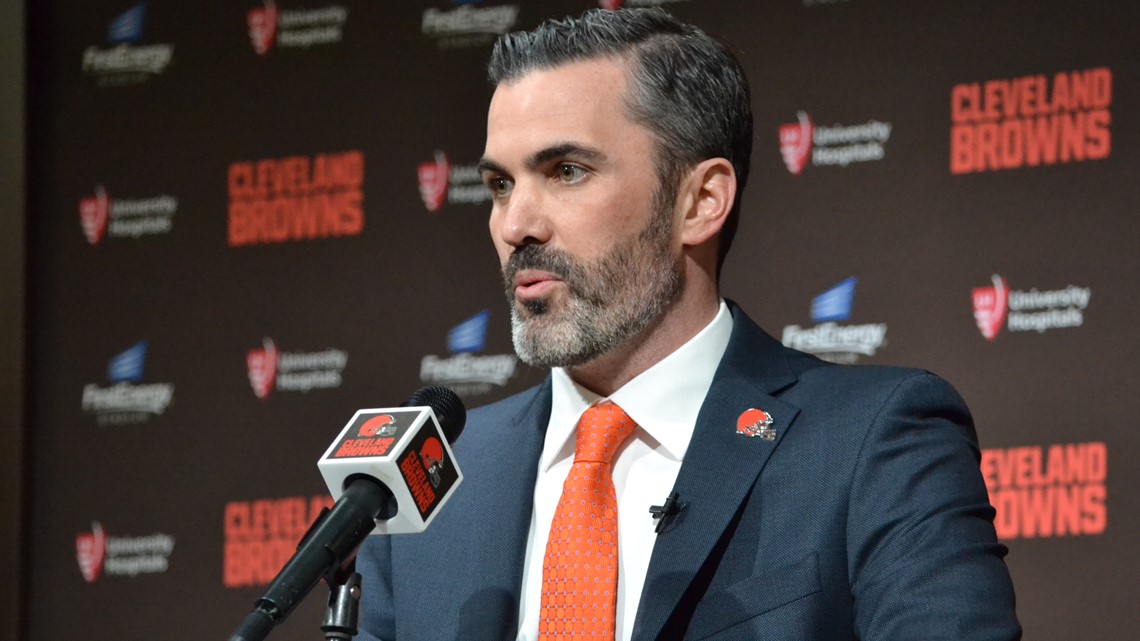 According to Stefanski, the Browns will have "a culture of accountability," and there will be no confusion in terms of expectations for meetings, practices, workouts and on game days.
"We will have structures in place, the players will understand our rules and what we are about, and we are going to be demanding and we are going to hold each player accountable," Stefanski said. "Ultimately, I know this about players, they may not come out and ask you for that, but that is what they want."
In order to foster that culture of accountability, Stefanski will have open and honest relationships with his players and fellow coaches with designs on turning around the fortunes of a franchise that has had double-digit losing seasons in four of the last five years.
"My leadership style is to be authentic," Stefanski said. "I am going to be me, and I think that is good enough and I am going to be direct with our players and they are going to get to know me and I am going to get to know them.
"I am ready and willing and excited to lead from out in front. I am also ready and willing to step back and let the success and shine the light on our players, which is where it should be."