ATLANTA — When the Super Bowl last touched down in Atlanta on Jan. 30, 2000, Atlanta's Buckhead neighborhood was a bit like Jekyll and Hyde: Known for its opulent estates and shopping districts by day and its wild, raucous row of revelers by night.
"It got going 8, 9 at night and people could walk up and down the streets and go from bar to bar," said Danny Donovan, a consultant who has spent his career as part of Atlanta's night life.
Donovan admits that the density of the bars, restaurants and clubs around Buckhead's East Village did cause some problems. In just three blocks, it's estimated that about 100 businesses held liquor licenses.
To compete, president of the Buckhead Coalition Sam Massell, said clubs started cutting corners.
"Allowing prostitution, allowing illegal drug sales, allowing underage drinking," Massell recalled.
The volume of people in the small radius also created problems with traffic and noise. But, it was crime that really pushed the demand for change.
"It was not safe, frankly," said Massell. He remembered a conversation with one bar owner, defending the nightlife and his clientele.
"[He said], we have four bouncers that pat down everybody that comes in. And I just said, 'Hell, you're running the wrong kind of place if you have to have bouncers to pat down everybody who comes in,'" Massell said. "You're catering to a bad element already. So if that's your defense, you're guilty!'"
Donovan worked as a bartender at the Cobalt Lounge, the night those problems made national news. The Super Bowl was over, but the party was just getting started.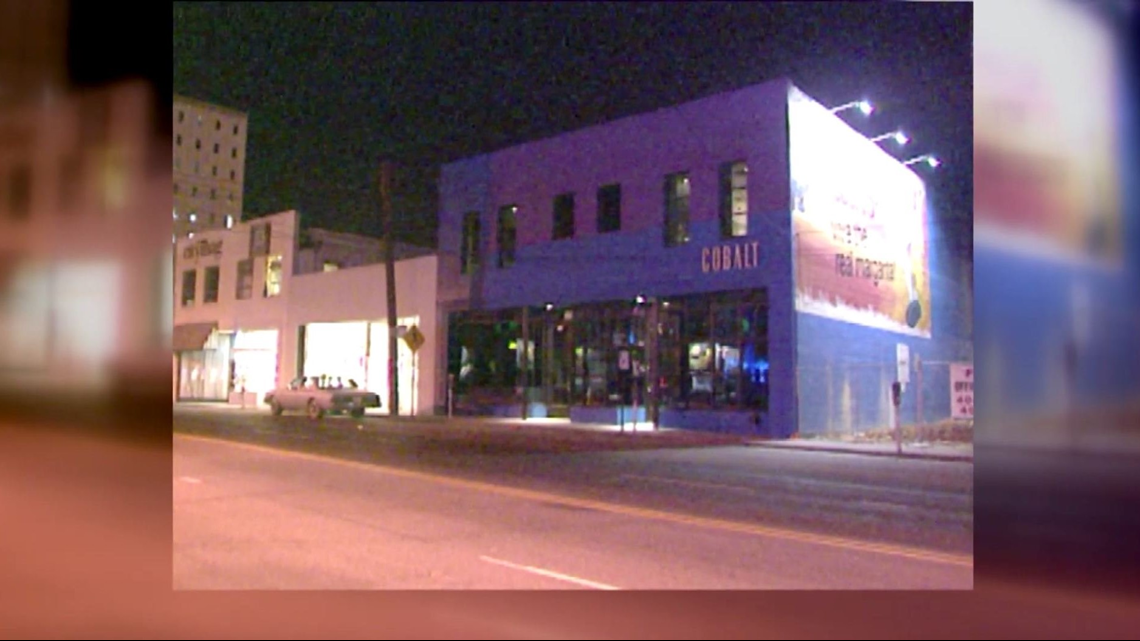 "It was the hottest party, in the biggest, newest night club in Atlanta at the time. It was amazing," Donovan recalled. "We had 350 sports stars on the guest list."
Baltimore Raven linebacker Ray Lewis was among the names on that list. As the night came to an end and patrons poured out, two men -- Jacinth Baker and Richard Lollar -- were found stabbed to death.
Lewis and two associates were indicted for murder and aggravated assault. Lewis took a plea deal to have his charges reduced to obstruction of justice, a misdemeanor. He was sentenced to 12 months probation. His two associates were acquitted.
Ray Lewis' Connection to Buckhead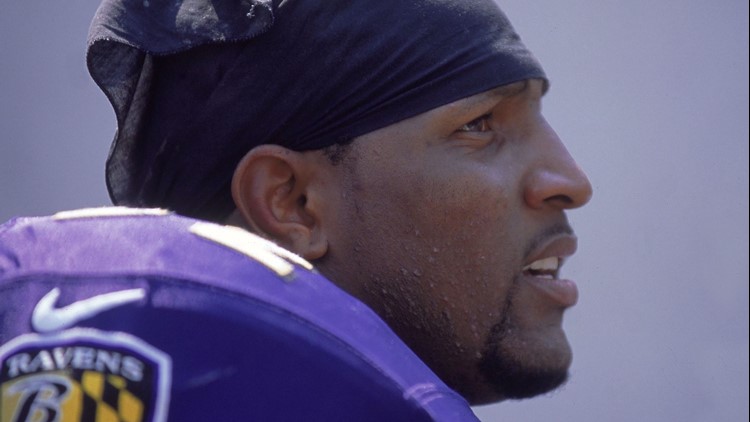 While no one was ever convicted in the murders, the community was convinced something needed to change.
Business leaders proposed a radical idea at the time. They pooled money to install about two dozen security cameras, monitored by police.
"They were put up on corners, primarily in the nightclub areas," said Massell.
APD used cameras at the 1996 Olympics but the ones in Buckhead would be used year-round. Over the years, business leaders bought more cameras to cover other parts of the community. Midtown also followed suit. Today, APD monitors about 8,000 public and private security cameras throughout Atlanta.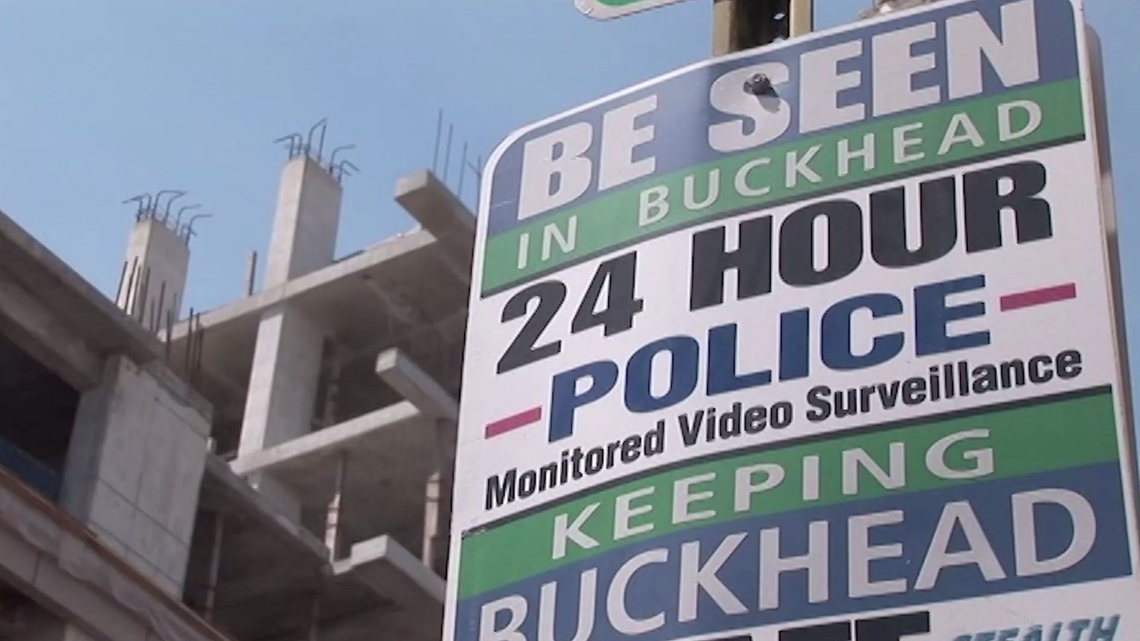 The Buckhead Coalition does not track crime rates and police say making a comparison is tough. That's because they track crime by zone, not neighborhood and Buckhead is just one community in Atlanta Police Department's Zone 2.
A spokesperson for the police department says the boundaries of that zone have changed several times over the past 20 years and the population grown.
Taking all of that into account, most of the crime markers are lower now, than what was considered Zone 2 in 2000.
Robbery, Aggravated Assault, Burglary, Larceny and Auto Theft are all down. But the number of rape and homicides have risen. There were 11 homicides in 2000 and 13 last year in Zone 2. Rapes have seen a similar rise, from 25 to 33.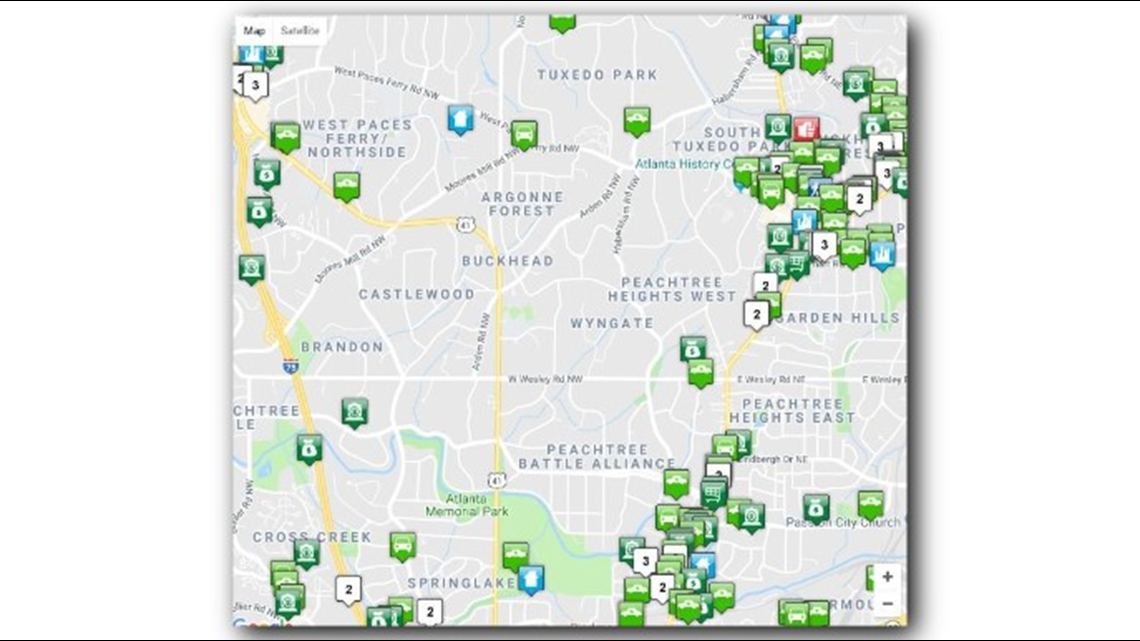 The city also ordered the bars to close sooner and were eventually closed down -- transforming the heart of the district's dark side into a shiny shopping mecca.
"Now we have the beautiful shops of Buckhead Atlanta complex which does Rodeo Drive to shame. It's bigger, better and more handsome."
According to data collected by the Buckhead Coalition, Buckhead Atlanta is just one of 36 new shopping centers built in the past two decades, delayed but not stopped by the recession.
The community has also watched its skyline change dramatically, with 33 new office buildings constructed since the Superbowl, adding nearly 7 million square feet of new office space.
"Apartments, they have increased some 200 percent since the Super Bowl was here last," said Massell. "And there are more on the way."
In fact, 18 of the current construction projects in Buckhead involve some kind of housing. It's an effort to tap into the tens of thousands of people who come to Buckhead to work, but then hop back in their cars to head to the suburbs at night.
"When you travel anywhere in the United States and you say you're from Atlanta, it's not likely somebody's going to say, 'tell me about Midtown.' But they do say, 'tell me about Buckhead,' because they've heard of it and it's not by accident. And they've heard interesting things about it."
Massell some of those interesting things have to do with the city's nightlife and history over the past few decades. Buckhead still has two sides. It's just found a better balance.
"I see it, it's fun, and it's alive and it's exciting," says Donovan.
Donovan says the restaurants, bars and clubs are more spread out and patrons make a plan before going out at night. They no longer drive to a spot to cruise or walk around, hopping from bar to bar. The nightlife has become more targeted and intentional.
The main hot spots in Buckhead now are the West Village and South Buckhead. Donovan spends his nights at The District, where he says 15,000 people consistently pack the shows.
"And we're planning on selling out obviously for Super Bowl," Donovan said with a wide grin on his face. Because he knows, despite all the changes, it's still Buckhead.