ATLANTA — You'll notice the transformation every time you drive past Atlantic Station in Midtown.
But for those of you who don't get inside the Perimeter much, there's been a non-stop construction project to finish the Super Saturday concert venue.
The construction group released a never-before-seen look at how it's gone up so fast.
It's taken 28,671 feet of steel beams, weighing more than 2.5 million pounds to complete the structure. When it's done, the 72,000 sq. ft facility will be 100 feet tall, and include 65,000 feet of cable to brace the structure. Also needed: 125,000 sq. ft of lumber – that's about the size of two football fields.
When it's done, 6,000 fans can fit inside.
Here are some renderings of what the finished venue will look like.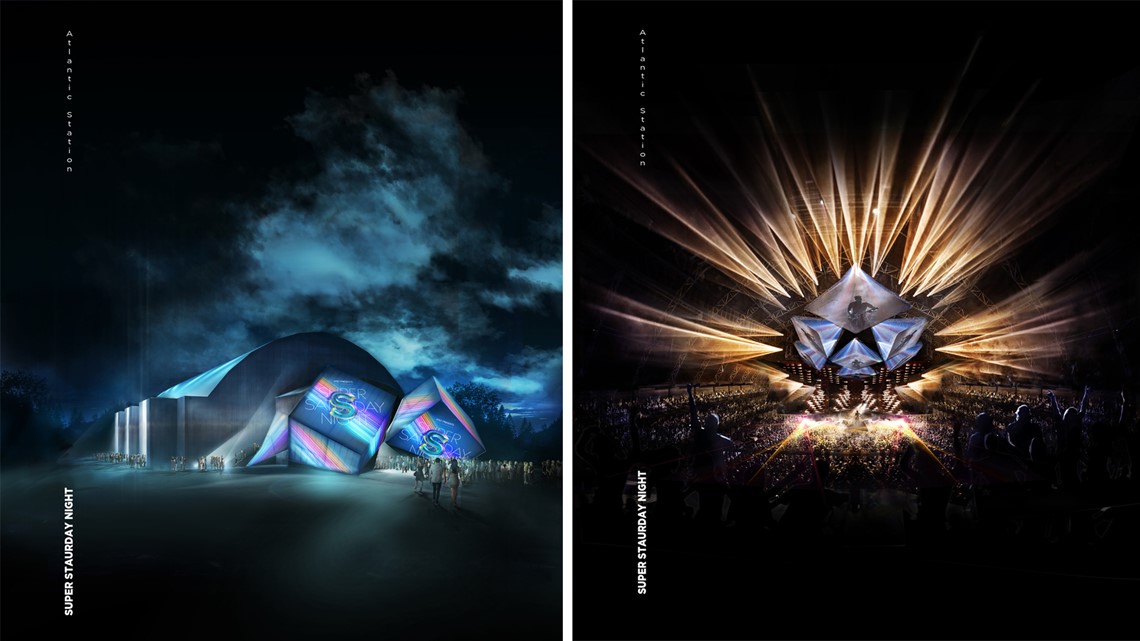 It will take 200 crew members nearly 28,000 man-hours to put it up and then take it down – the day after the game!
The Foo Fighters are headlining there on Feb. 2. 11Alive just checked with the promoter – the concerts are sold out, at $250 a ticket.