ATLANTA — The band that will soon become the centerpiece of the much-hyped - and questioned - Super Bowl halftime show has decided to opt out of a media event ahead of the performance.
In a statement from the NFL, a planned news conference with Maroon 5 has been canceled.
"Maroon 5 has been working hard on a Pepsi Super Bowl LIII Halftime Show that will meet and exceed the standards of this event," the NFL statement read. "As it is about music, the artists will let their show do the talking as they prepare to take the stage on Sunday."
The NFL is, instead, leaning on social media, behind-the-scenes footage, and other digital content to roll out more details about the upcoming event.
While not mentioned in the release, the statement follows months of controversy over Maroon 5's selection over many artists who got their start in metro Atlanta.
And it may not have been without considerable effort by frontman Adam Levine and crew to at least bring a few more local faces on-board.
In December, Variety magazine reported that the band had reached out to more than a half-dozen stars to appear as featured guests but said that almost all of them passed on it. Some reportedly already had gigs tied to Super Bowl events around town.
Photos: Super Bowl halftime entertainment through the years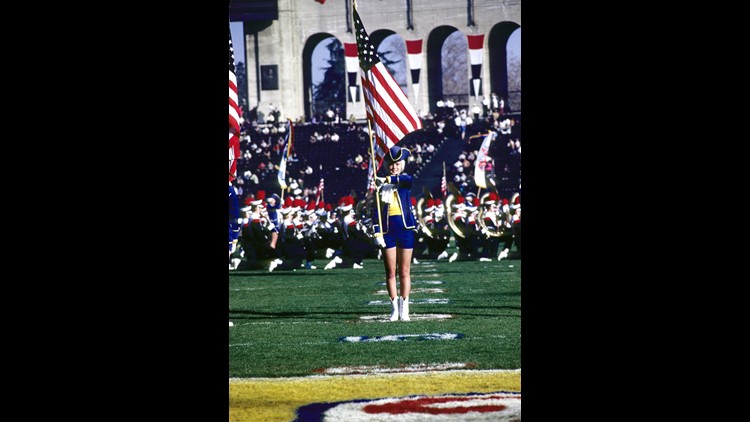 Others may have followed singer Rihanna's lead and declined solidarity with former NFL quarterback Colin Kaepernick - who made headlines for kneeling during the national anthem to protest police brutality.
Super Bowl Kickoff will begin around 6:30 p.m. on Sunday at Mercedes-Benz Stadium in Atlanta.