NEW YORK — Executives from the Metro Atlanta Chamber were in New York City visiting the New York Stock Exchange.
As part of their visit, Atlanta Falcons owner and chairman Arthur Blank, along with NFL Commissioner Roger Goodell opened the trading day on the New York Stock Exchange Tuesday by ringing the iconic NYSE Opening Bell.
Georgia Gov. Brian Kemp and Atlanta Mayor Keisha Lance Bottoms along with other business leaders joined Blank at the Exchange.
Blank and other members of the Metro Atlanta Chamber spoke with business leaders at the Exchange ahead of Super Bowl LIII, which will be played on February 3 at Mercedes-Benz Stadium in Atlanta.
The Metro Atlanta Chamber rings the NYSE Opening Bell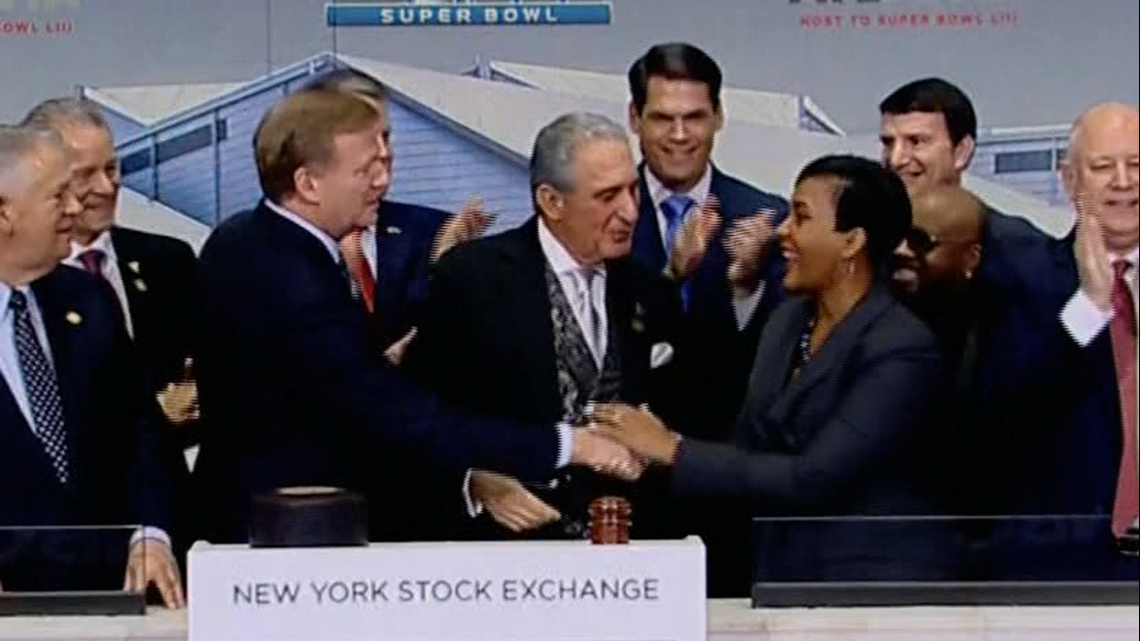 SUPER BOWL GUIDES
Super Bowl street closures begin Monday
Super Bowl 'Know Before You Go' Guide
Your guide to accessing players, teams, celebs before Super Sunday
How to get 2019 Super Bowl tickets
Will Ray Lewis return to Atlanta for Super Bowl Week?
NFL's most iconic games of Championship Weekend
Spots where you may find celebs in Atlanta during Super Bowl 2019