ATLANTA — A group of workers from Super Bowl LIII waited at a staffing office on Friday for signs of a paycheck – but nothing.
"We were actually supposed to get paid last Friday and they said something happened with the Super Bowl, with the NFL and they didn't get their money, so we had to wait another week," said Regina Clayton, who was hired by B.E. Staffing Services as a manager for the Super Bowl Experience at the Georgia World Congress Center.
Other B.E. workers said they've tried calling, texting and emailing the company but have gotten no response. So Friday, they went to the B.E. Staffing office to get answers – but the office was empty.
"We want to know when we're going to get paid. My daughter wants to know when she is going to get paid," said Nakia Thomas. "All of these people out here want to know when they're going to get their money, that's all they want to know."
The workers who stood outside the B.E. Staffing Services office are now worried that maybe it was all a scam.
"We just got, we just got messed over by a scam artist basically and we need this crook off the street," said Jerrica Pass.
The workers helped out during Super Bowl week in Atlanta by taking pictures for fans with the trophies, controlling lines and helping out during autograph signings at the Super Bowl LIVE Experience.
Super Bowl LIVE so packed it closed Centennial Olympic Park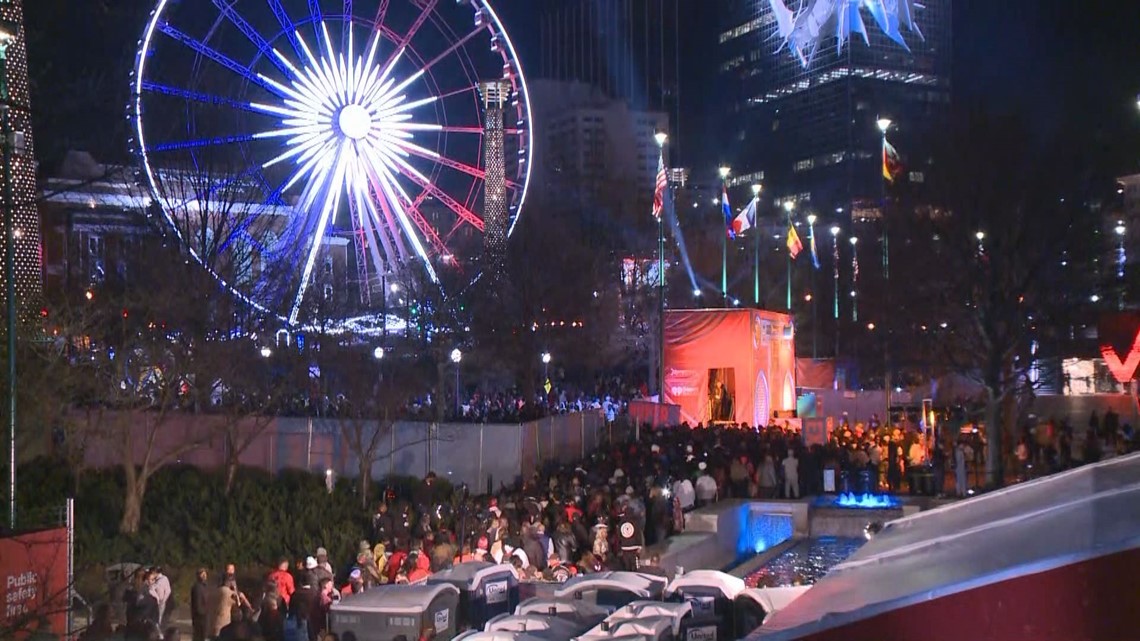 RELATED: Atlanta Police looking for woman accused in Super Bowl ticket scams
One worker showed 11Alive's Elwyn Lopez a message they say they all got from the employer, dated Feb. 7, that was "trying to clear up all the rumors and drama related to payroll." The message said that payroll had been processed on Feb. 8, to be paid on Feb. 15.
But Friday, those workers went home empty handed.
"Do the right thing and pay us our money," said Regina Clayton. "We've worked for it, we've earned it. We did what we're supposed to do. Now, it's your chance to do what you're supposed to do."
11Alive reached out to B.E. Staffing Services and spoke to someone who claimed to be an employee. The person said there was a misunderstanding in payroll but couldn't describe anything about the company.
11Alive has also reached out to the NFL for clarity on whether any complaints have been lodged against the contractor but have not heard back.
MORE |
Atlanta Falcons feeling frisky this Valentine's Day in Twitter love letters to NFL teams
Atlanta interested in hosting another Super Bowl soon
NFL Alumni hit the red carpet | The Player's Alumni Gala at the OAK
Leather & Lace with Victoria's Secret Models at Believe Music Hall in Atlanta
Here's how many people attended Super Bowl events in Atlanta