ATLANTA — With Georgia's booming entertainment industry reaching new heights, Hollywood execs and stars have already flocked to the city of Atlanta for work and play. But with Atlanta Super Bowl weekend on the horizon, many more stars will come to city to enjoy the big game!
The A-Scene compiled a list of places you can hangout at if you want to go celebrity spotting.
If you're out during Super Bowl week and you see someone famous, let us know! Tweet us using #TheAScene.
STK Atlanta (1075 Peachtree St NE, Atlanta, GA 30309)
Buckhead is the neighborhood where you are most likely to see a celeb! From its premiere shopping outlets to luxurious dining experiences, places like STK Atlanta have become a common ground for stars
Popular food items include the roasted baby beet salad whipped with fresh ricotta, pumpernickel crisps, and pickled Fresno chili.
Umi (Two Buckhead Plaza, 3050 Peachtree Rd NW, Atlanta, GA 30305)
You may find a few celebs fine dining at this popular restaurant. Last fall, cast members filming "The Avengers" took on this popular Buckhead eatery! Actress Gwyneth Paltrow dined with friend Abby Propst at Umi, as well as stars Mark Ruffalo and Don Cheadle.
Paltrow and her friend enjoyed uni tempura, seaweed & cucumber salad, rock shrimp tempura, Kobe beef roll, shrimp tempura roll, California roll, chutoro sashimi, vegetable tempura, miso soup, as well as a bottle of Kikusui sake.
Ruffalo and Cheadle enjoyed black cod misoyaki, madai carpaccio, a round of yellowtail jalapeno, miso soup, avocado salad and mixed vegetables.
Compound Night Club (1008 Brady Ave, Atlanta, GA 30318)
Raising Dion executive producer and CREED star has been known to make under the radar appearances at one of Atlanta's most popular outdoor/indoor spaces.
Over the past two months, the event space has hosted events for 2Chainz,Lil Baby, Fabolous, Trey Songz, and Yo Gotti.
This is the ultimate spot to spend cash like a baller, and dance like you're living in a music video.
Old Lady Gang (177 Peters St SW, Atlanta, GA 30313)
Real Housewives of Atlanta star Kandi Buruss-Tucker has built a fan destination with her soul food franchise Old Lady Gang. Atlanta natives like Monica, Rasheeda Frost, T.I. and Tiny Harris have been known to munch on the fried deviled eggs, sweet tea, and scrumptious chicken and waffles.
Clermont Lounge ( 789 Ponce De Leon Ave NE, Atlanta, GA 30306)
One of the city's longest running dive bar and strip clubs has hosted Hollywood's biggest stars. A-list actors like Robert DeNiro, Woody Harrelson, and LA Reid have been known to close deals under the radar at the landmark. Pop star Pink has also made fun nights with her tour crew. Celebs feel comfortable with the bar's "No cameras allowed" rule.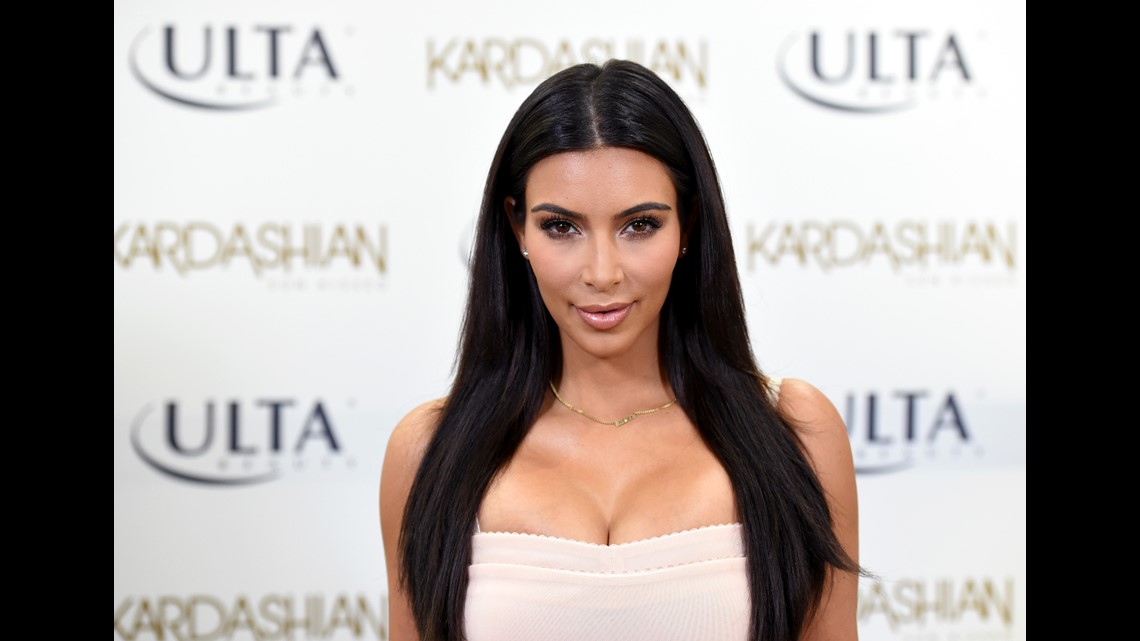 South City Kitchen (1144 Crescent Ave NE, Atlanta, GA 30309)
Stars like Tom Hanks, Kim Kardashian, and Atlanta's Jazze Pha have been known to dive into the sophisticated bungalow in Midtown. Menu items include soulful classics like buttermilk fried chicken or shrimp and grits. If you don't want to break the bank, you may find joy in people watching who may enter from a far, the restaurant is minutes way from the Four Seasons, with a list of mega star clientele.
Krog Street Market (99 Krog St NE, Atlanta, GA 30307)
Inman Park's Krog Street Market has become a popular area for tourists and locals, and it doesn't stop there. The cast of "The Walking Dead", Big Boi, and Chris Evans from "The Vampire Diaries' have been known to eat at restaurants like Fred's Meat & Bread, The Cockentrice, and Gu's Dumplings.
Magic City (241 Forsyth St SW, Atlanta, GA 30303)
One of Atlanta's most popular strip clubs has housed more stars than none. From basketball players like Shaquille O'Neal, to Atlanta Housewives star Porsha Williams, to rapper Drake, they have all spent whopping amounts of cash for a night of fun. Rapper Travis Scott took over the club with a large emblem of his face outside the building when he released his hit album "Astroworld".
Escobar (327 Peters St SW, Atlanta, GA 30313)
Owned by rapper 2Chainz, celebrities have been known to flock to the swanky tapas bar. You can enjoy the comfort of American soul food or hookah in the proximity of the College Park native's VIP section.
Blue Flame Lounge (1097 Harwell Rd NW, Atlanta, GA 30318)
Popular rappers have been known to drop serious cash at this popular Atlanta strip club.
Chinese Buddha (100 10th St NW, Atlanta, GA 30309)
Late night fast food in Atlanta has its challenges outside of the 24-hour Waffle House, but some celebs have found comfort in Asian cuisine. Open until 5am, you may see some stars grabbing Chinese takeout on the go.