Super Bowl LIII is bringing huge acts and entertainment events to Atlanta, including a gospel fest.
The Super Bowl Gospel Celebration will be broadcast on Feb. 2 at 9 p.m., the night before the big game. However, the live taping is scheduled for Jan. 31, at 7:10 p.m. at the Atlanta Symphony Hall.
The NFL-sanctioned event has been held for 20 years. Organizers said you can expect some big names for the celebration.
Although they haven't announced all of the acts, Tuesday at a news conference, they told 11Alive Kirk Franklin, Tasha Cobbs Leonard, and the legendary Winans siblings will all be in attendance.
Atlanta Mayor Keisha Lance Bottoms said the concert is meant to allow people who may never have a chance to get into the stadium on Super Bowl Day to still be a part of festivities surrounding the game.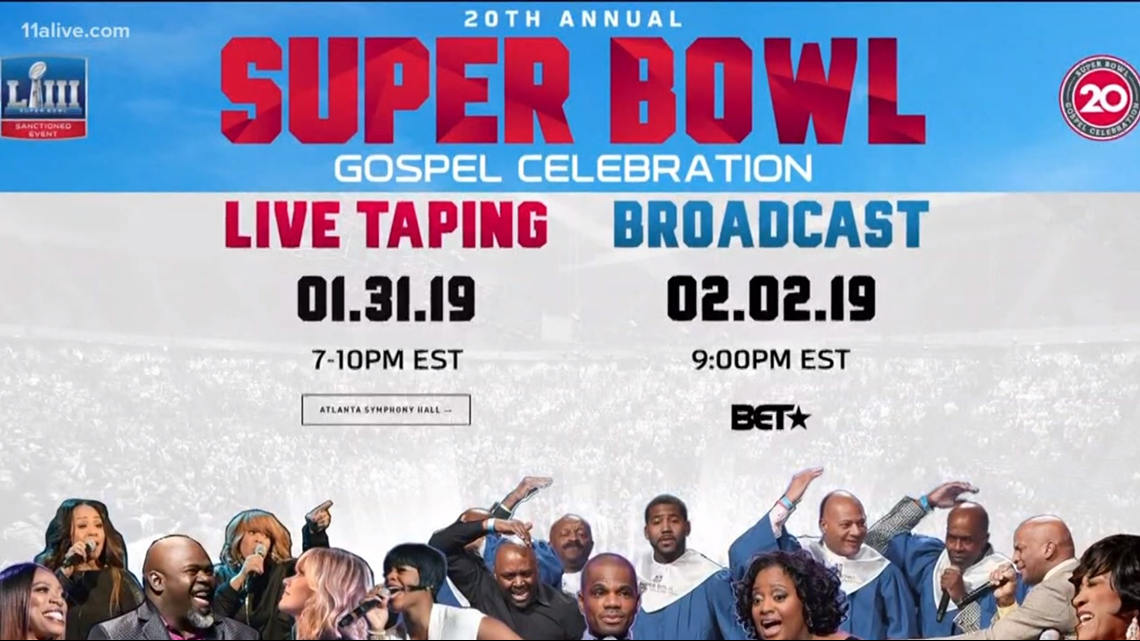 "We are making sure that there will be events throughout this city that regular working folk will have access to and be able to enjoy," she said.
11Alive is a media partner for the Super Bowl Host Committee. There will be other events and activities held around Atlanta leading up to Super Bowl Sunday.
The game will be held Feb. 3 at the Mercedes Benz Stadium.
Super Bowl 53 volunteer uniforms