The week of Super Bowl LIII will bring a lot people to metro Atlanta. That means there will be more cars on the already-crowded streets.
If you think traffic is a nightmare on any given weekday, just wait until the Super Bowl festivities begin.
For example, you can still get a great burger at Ted's Montana Grill downtown on the week of the Super Bowl, just don't expect to drive up to get it.
"I would advise people, use a Lyft, use Uber, take public transportation. MARTA is going to be running 24 hours a day," said the restaurant's CEO, George McKerrow.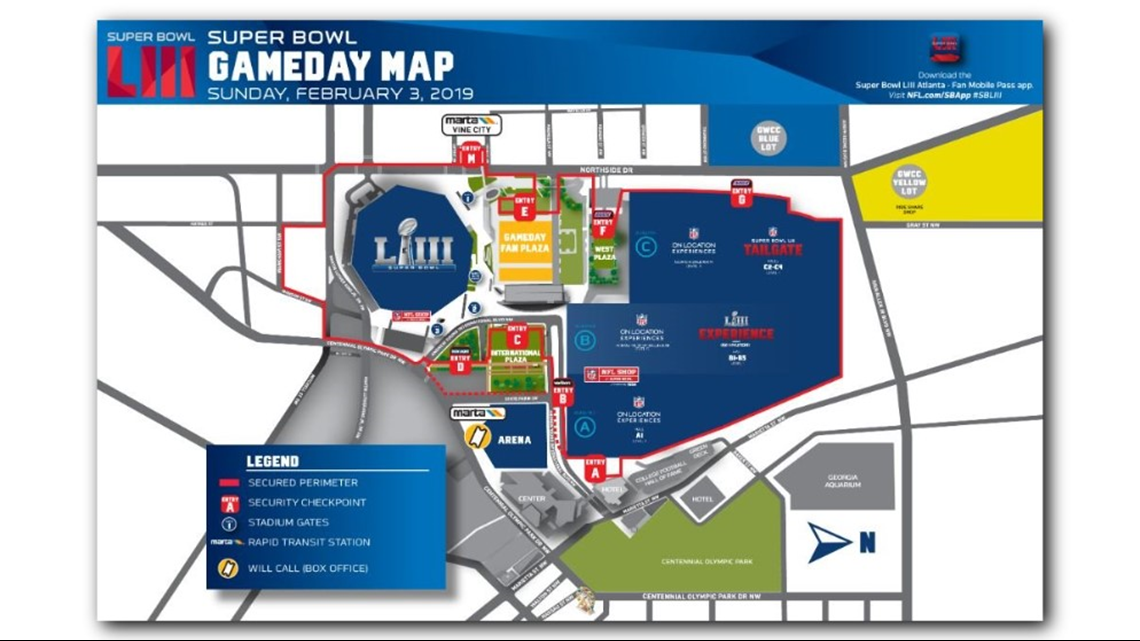 The roads all around that Ted's location will be closed the week of the Super Bowl because they're close to Mercedes-Benz Stadium, but McKerrow isn't worried. He says the excitement is worth it and people can figure out how to get around without their cars for a week.
"Let's make it easy on ourselves by using public transportation," he said.
It's the same advice the experts have given leading up to the big game.
Amy Patterson is the vice president of operations and logistics and said people have to be prepared for the massive influx of people.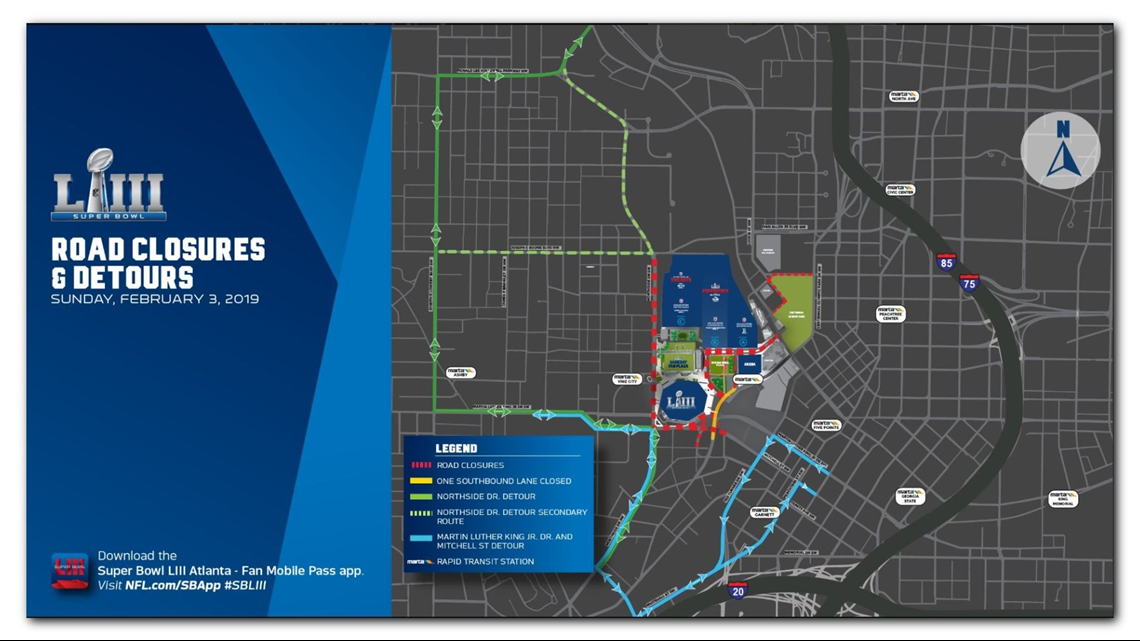 "Any major event comes with traffic," she said. "It's going to increase when we get closer to game day and we are going to communicate everything we can."
If you plan to be anywhere near downtown that week, she said to get online and check out their website to make sure you can enjoy yourself and everything they have planned.
"Come down and enjoy the festivities, don't be afraid to come down and enjoy it," she said.
Even if you do get stuck, they want you to keep a good attitude about it. The Super Bowl is set for Feb. 3, but the road closures will begin before then.
Super Bowl LIVE music acts announced