DEKALB COUNTY, Ga. — Whether it's a celebrity sighting or the chance to geek out on some very expensive aircrafts, Super Bowl fans and plane enthusiasts have a chance to see the action as celebrities and pro athletes arrive in Atlanta.
Most celebrities coming to town for the Super Bowl won't be traveling through Atlanta's Harstfield-Jackson Airport. They're flying into DeKalb-Peachtree Airport, where pro teams and corporate sponsors have been arriving all day.
Air traffic at PDK airport is expected to double from its usual numbers for Friday, Saturday and Sunday as more fans, celebrities, team executives and athletes come to Atlanta for Super Bowl 53.
"You will see a sea of planes that are parked out here right now on the runway and on the ramp area here. So we will park everywhere we possibly can," said Mario Evans, the director of DeKalb-Peachtree Airport.
Evans said the airport is anticipating 200 to 230 aircrafts parked on the ground for Super Bowl Sunday.
Bob Johnson, an aviation aficionado, was at the airport using his phone to identify the planes coming to Atlanta – and maybe get an idea of who is on board.
"There are a couple apps on there … you can actually put your iPhone up in the air, see what kind of plane it is and see who owns the plane, where it is from, where it originated from and where it's going," Johnson said. "So, it makes it a little bit more fun to come out here."
No smartphones were needed to spot the Washington Redskins and Houston Texans planes that arrived Thursday – and their price tags are just as eye-catching as the plane logos.
Members of the Redskins organization landed in Georgia in a Gulfstream G-450. A 2016 article on SherpaReport.com listed a brand new model at $38 to $43 million.
Houston traveled in a Bombardier. A 19-year-old model similar to the Texans' plane is on sale – for only $13.1 million.
Private planes arrive for Super Bowl VIII in Atlanta
It's not difficult to spot the planes – and a local secret makes a fun outing for families. Doc Manget Memorial Aviation Park, its playground and the Downwind Restaurant and Lounge offer families a front-row seat to the action.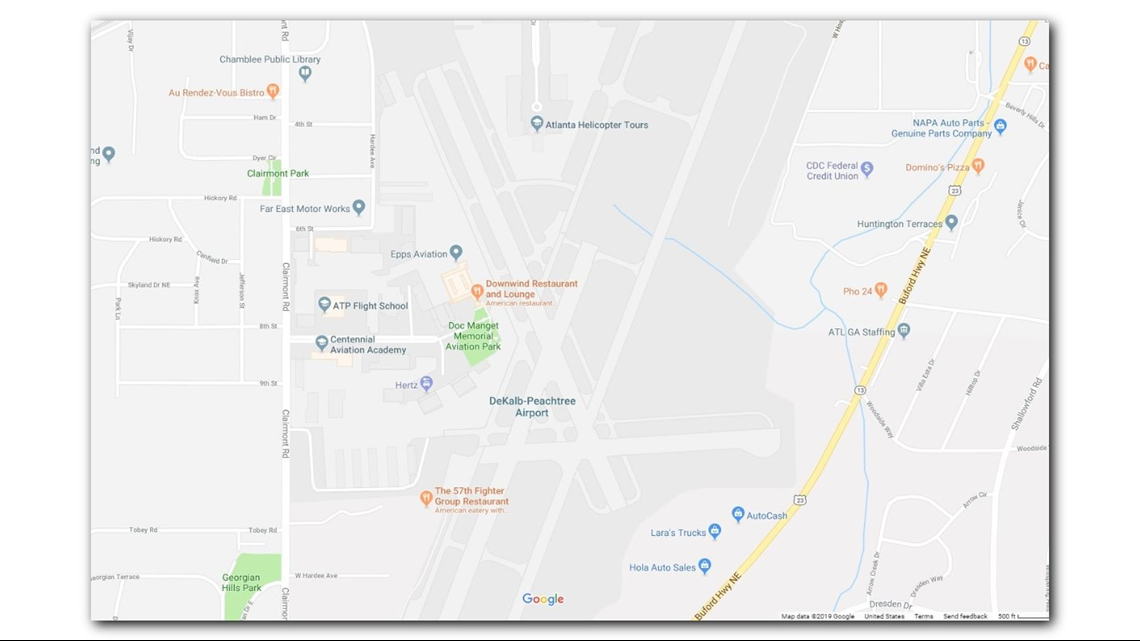 The increase in landings is good news for the DeKalb County-run airport.
"It is revenue for the airport. We like to see that revenue come into the airport and to the county," Evans said. "It is an economic development generator for us and small businesses alike, around the country and the city."
Starting Friday, Evans said the skies above DeKalb will become very congested.
"The next three days, we expect to have about 600 operations a day," Evans said. "An operation is an arrival and a departure."
And those 600 operations are double the usual 300 per day, Evans said.
And as soon as the Super Bowl is over, the takeoffs begin.