The NFL Draft is here, and because the Atlanta Falcons are coming off another good season, that means they will be picking late in the first round on Thursday.
The Falcons are slotted to pick at No. 26 in Dallas on Thursday night, with the first pick coming shortly after 8 p.m.
Barring a trade, that means the Falcons will most likely make their choice sometime between 11 p.m. and midnight. Last year, the Falcons traded up to get the 26th pick and drafted Takk McKinley shortly after 11.
But it's possible the Falcons could trade up a few spots. With many predicting the Falcons will select a defensive tackle with their first pick, they may need to move up to guarantee they get their guy based of other teams' needs.
Here are the rest of the Falcons picks as of Thursday, including when they will have the final pick of the draft known as 'Mr. Irrelevant.'
Falcons draft picks over the years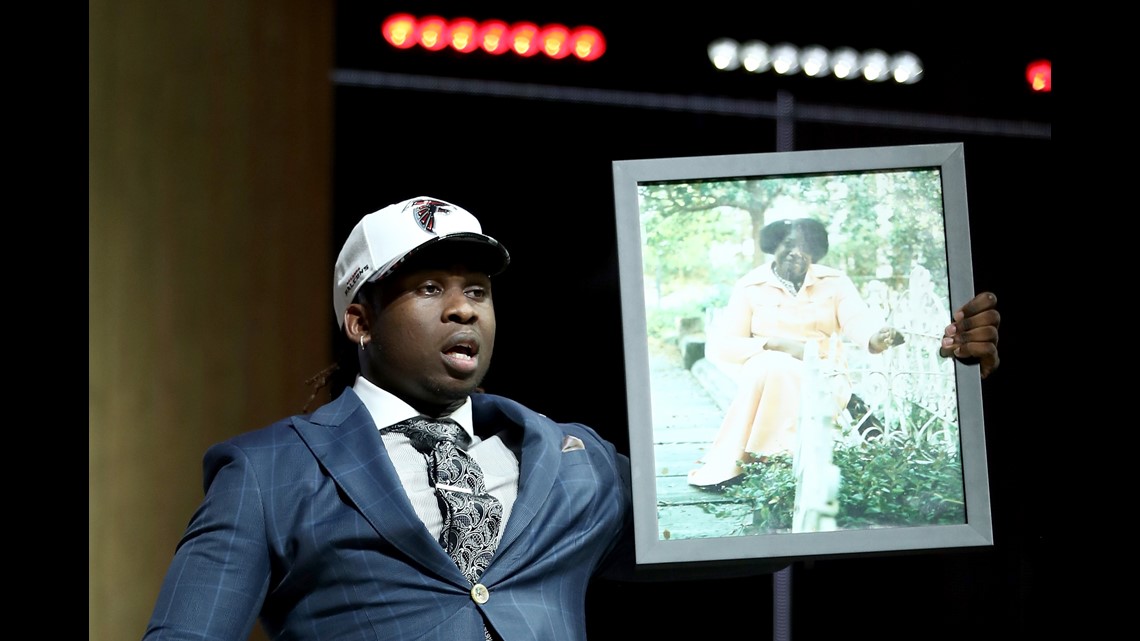 Falcons picks
Thursday (Coverage starts at 8 p.m.)
Round 1: No. 26
Friday (Coverage starts at 7 p.m.)
Round 2: No. 58
Round 3: No. 90
Saturday (Coverage starts at Noon)
Round 4: No. 126
Round 6: No. 200
Round 7: No. 244
Round 7: No. 256