Kevin, Jay and Mick Litherland are identical triplets, all from the University of Georgia, and all are trying to qualify to swim in the Olympic Games in Rio de Janeiro this summer.
But where they diverge is what country they will be representing.
The triplets have triple citizenship. Mom is from Japan, and dad is from New Zealand. Combine that with being born in the U.S., and you have three places to call home.
Kevin and Mick will swim for New Zealand, and Jay will compete on Team USA. But, all three will have each other's back.
PHOTOS | Litherland Triplets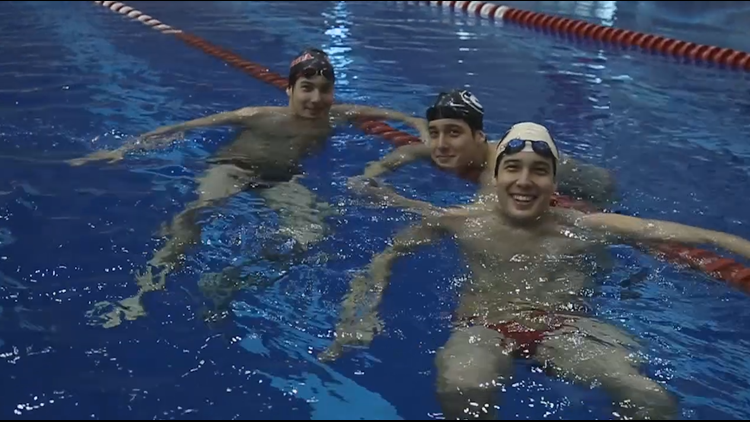 "We got to this level because we trained together and competing with one another," Jay said.
But now that they're competing against each other on the world stage, that makes it a little tough for parents Andrew and Chizuko Nakamura Litherland.
"I'm going to have a Kiwi flag on one side, and a U.S. flag on the other," Andrew said.
"When we're rooting for them, it's an emotional event. We're a competitive family, they're competitive, but they really just want to be the best athlete or person they can be."
Kevin and Mick will go to Canada to try and qualify March 28-April 1. Jay's U.S. swimming trials are June 26-July 3.