RIO DE JANEIRO -- Allison Schmitt and Melanie Margalis won the Gold medal with the U.S. women's 4x200 freestyle relay team at the Olympic Aquatic Venue Wednesday.
Schmitt and Margalis are swimmers for the University of Georgia. Their teammate, Brittany MacLean, swam for Canada in the same relay winning the bronze medal. Canada's final time was 7:45.39.
Schmitt swam the first leg of the relay putting the U.S. in second place after the first 200 meters only behind Sweden. She was followed by Leah Smith, Maya DiRado and Katie Ledecky.
The U.S. hovered in second place throughout the remainder of the race just behind Australia. Ledecky retook the lead in the final 200 meters to secure the Gold. Their final time was 7:43.03.
PHOTOS | U.S. women's relay team celebrates Gold
PHOTOS | Women's relay team celebrates Gold medal
"I had no doubt," Schmitt said on her team's ability to win the Gold medal to NBC after the race. "I have complete faith in these three. I was just going out and giving my best to give them the lead."
"It was fantastic to have (Schmitty) on this team and to see her swim so well," Ledecky said. "I think we were all swimming for Schmitty."
"I knew Schmitty was going to throw down an awesome leg," Smith said. "I watched her in prelims and she fired all of us up."
With the victory, Schmitt, already the most decorated Olympian in UGA's history, tied with Teresa Edwards for the most Gold medals won by a UGA athlete, according to UGA Swim & Dive.
Allison Schmitt ties Teresa Edwards with 4 Olympic gold medals -- the most in UGA history. Schmitt has a school-best 8 medals overall.

— Georgia Swim & Dive (@UGASwimDive) August 11, 2016
Allison Schmitt has already won a silver medal with the U.S. 4x100-meter free relay team Rio. This is the fourth Gold medal she has won, eighth Olympic medal in her career. She won five medals in the 2012 Olympics and one in the 2008 games.
Margalis did not swim in Wednesday's final. However, she did swim in the qualifying heat earlier Wednesday, so she will receive a medal.
UGA now has seven athletes with eight Olympic medals in Rio.
Hali Flickinger swam in 200-meter butterfly Gold medal final finishing seventh earlier Wednesday evening. She swam a 2:07.71.
Flickinger, who swims for the University of Georgia, was in fourth after the first 100 meters
She qualified Tuesday night finishing fourth in her semifinal heat with a time of 2:07.02 to get one of the last spots in the final.
PHOTOS | Swimming at the Rio Olympics
Swimming at the Rio Olympics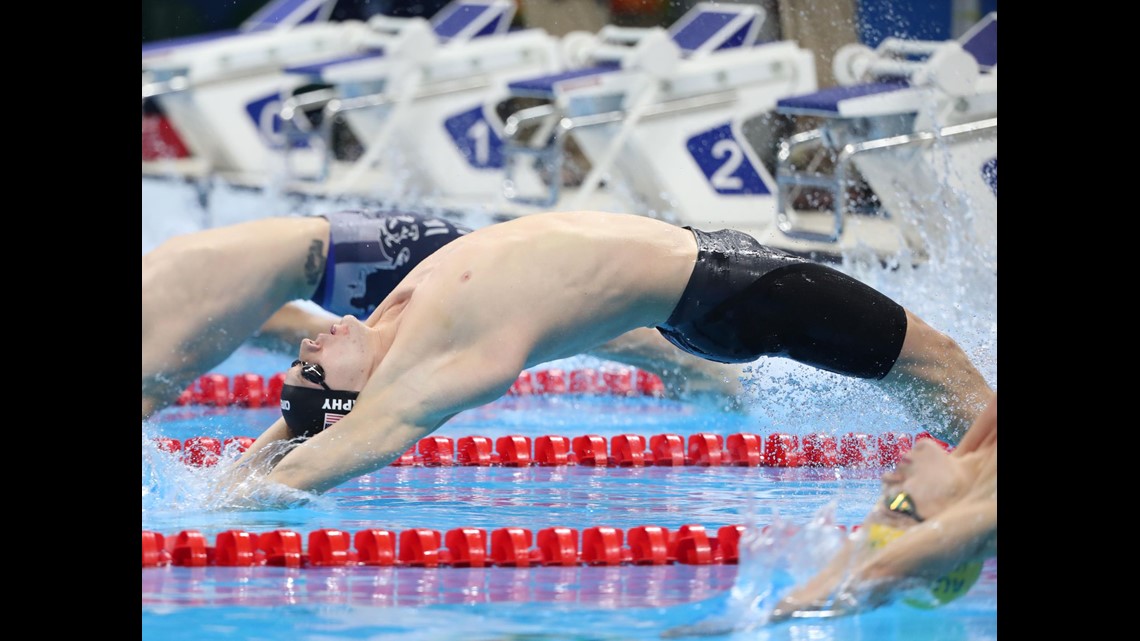 PHOTOS | Olympians swim with the fish at Georgia Aquariuim
Olympians swim with the fish at Georgia Aquarium