He dazzled everyone who saw him light the cauldron at the opening ceremonies of the 1996 Paralympic Games at Atlanta's Olympic Stadium.
It was 20 years ago this week. Mark Wellman is still inspiring people.
On that August night, Wellman, who does not have the use of his legs, used mountain climbing gear to inch his way up the tall structure to light the cauldron.
"I just started doing pull-up after pull-up. Eighty feet -- I'd go about six-inches at a pull-up," he said then. "You think about hope, and that you can do anything if you put your mind to it. And there's a lot of things that you can do out there."
That is the belief Mark Wellman lived in 1996.
It's the belief he lives now: No limits.
PHOTOS | Paralympian Mark Wellman
PHOTOS | Paralympian Mark Wellman
Wellman told 11Alive News in a phone interview from California Tuesday that he remembers the night vividly.
"I wheeled up, got on the rope, and used an ascender, doing pull-up after pull-up And when I got up on top, I lit that fuse, and literally, the thing was so intense, I almost caught myself on fire," he laughed as he remembered. "It was so crazy! But I thought I had the best seat in the house, and it was a fantastic experience. Definitely a great memory. It's hard to believe it was 20 years ago. And it was quite an honor to do that, and represent our country."
PHOTOS | 1996 Summer Olympics in Atlanta
PHOTOS: 1996 Summer Olympics in Atlanta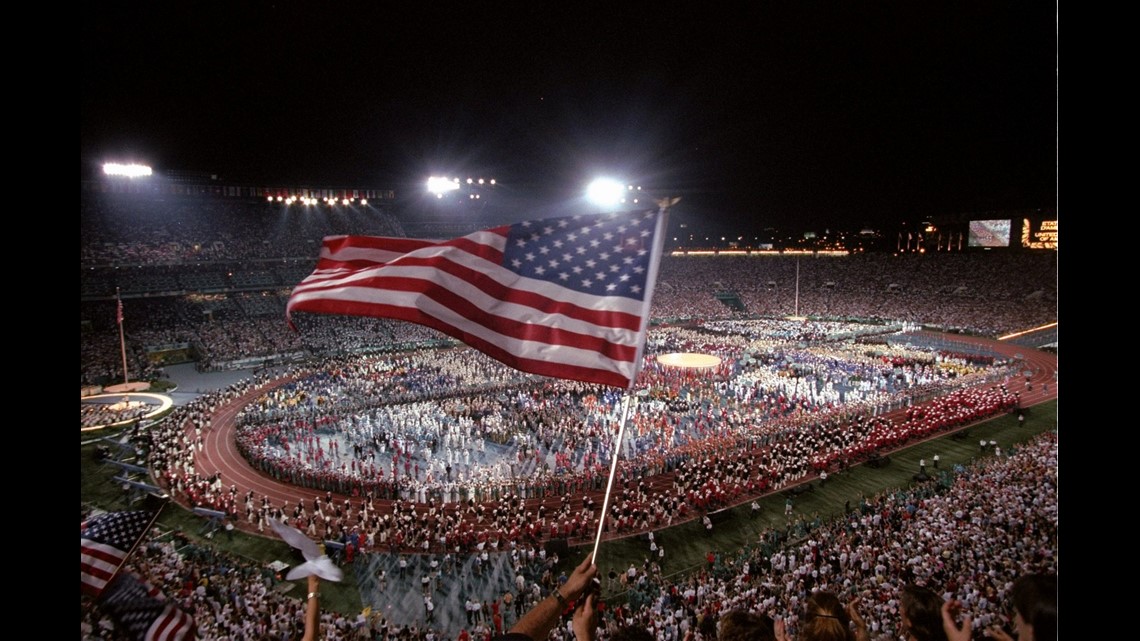 Wellman was paralyzed in 1982 during a mountain climbing accident and lost the use of his legs.
Despite that, he continued to participate in adventure sports. He was a Paralympian himself, twice -- in France and in Norway. He's never stopped climbing mountains, and he became the first paraplegic to climb El Capitan and Half Dome at Yosemite National Park.
"It's hard to believe I'm 56 years old and been a wheelchair user for 32 years," Wellman said.
He has developed special gear for people with disabilities who want to pursue adventure sports. He's also a motivational speaker, often working with children and disabled war veterans, showing, by example, that a life with "no limits" is possible for them.
"The message is not to give up," Wellman said. "Keep trying, keep going out and doing the things that you want to do. Or maybe you don't have a disability, maybe life is getting you down. Always push forward, and keep going."
That's Mark Wellman – now, and then. The man who lit Atlanta's cauldron 20 years ago this week is still climbing, and pulling others up with him.