Feb. 25:
Good-bye PyeoungChang!
Feb. 24:
Witnessing history:
Feb. 23:
Another local Olympian is set for his run!
Wow!
Feb. 22:
In just 24 hours, Team USA won nine medals. But, look who Cheryl found in Olympic Park and see the surprise he had for her.
. It's been a highlight of the trip to see @mikaelashiffrin again here @pyeongchang2018 - I've loved getting to know her and her family over the years. Congratulations on gold and silver! @11alive
A post shared by Cheryl Preheim (@cheryl.preheim) on
. The sites in Olympic Park after Team USA Women's hockey wins gold. @11alive @pyeongchang2018
A post shared by Cheryl Preheim (@cheryl.preheim) on
. This is the Welcome sign in the team Italy house. #Beautiful @11alive @pyeongchang2018
A post shared by Cheryl Preheim (@cheryl.preheim) on
Feb. 21:
The real star of the Olympic games is the mascot, Soohorang...a cute white tiger.
Feb. 20:
Millions of fish are hanging around Korea. Cheryl found out why
Cheryl cheered on our local Olympian, Elana Meyers Taylor:
Follow Cheryl on Twitter to see more of her updates!
Feb. 19:
Cheryl talked to the Olympian whose smile won over the world:
. I call this one: "3 Friends In Rings" 😊 . Utah's been such a test to work alongside long time friends I hadn't seen in awhile here @pyeongchang2018 . @mattrenoux #JohnKuhrt @11alive @9newsdenver
A post shared by Cheryl Preheim (@cheryl.preheim) on
. A candid moment with the delightful @biney.biney. Thanks, Maame for being such a bright light! . She's 18, the first African American woman on the US speed skating Olympic team. She didn't have the #Olympics she wanted on the ice but she never lost her smile, her perspective or her ability to connect with and inspire people. . She has her eyes fixed on 2020. I can't wait to see what she does. #Olympics #SpeedSkating #BreakingBarriers #JustGettingStarted @11alive
A post shared by Cheryl Preheim (@cheryl.preheim) on
Feb. 18:
Our first look at the East Sea!
Feb. 17:
Catching up with Team USA's "Quad King," 18-year-old Nathan Chen! He came in fifth after the men's long program finals.
A lovely story about an Atlanta artist who's giving Olympic athletes a way to tap into their artistic side to unwind at the games.
Feb. 16:
Learning Korean...
Robots do EVERYTHING at the Olympics!
. One of my favorite things is meeting all the families in #Olympic Park. So many ask to take pictures. The people have been incredible. #kindness #hospitality
A post shared by Cheryl Preheim (@cheryl.preheim) on
Feb 15:
A beautiful moment:
Happy Birthday, Joshua!
Feb. 14
Cheryl was there for the strong winds. Here's her report.
It's super windy at the Olympics.
Other stories you may have missed include a man who's traveled three decades to 16 Olympics! She also got an up-close look at how figure skaters keep their grip on those death-defying tricks. Finally, hear from sliding athletes on why they dread "Turn 9."
Feb. 13
Cheryl stopped by a tattoo shop in South Korea:
Behind the scenes at Team USA:
. Beautiful sunset at #Olympic Park. @11alive @pyeongchang2018
A post shared by Cheryl Preheim (@cheryl.preheim) on
A post shared by Cheryl Preheim (@cheryl.preheim) on
Feb 12.
You might not think that skiers and speedskaters have a lot in common, but Cheryl found out differently:
Cheryl talks to Olympic gold medalist Jamie Anderson!
***
Brrrr.
Wind seems to be a big factor at the Winter Olympic this year. Already, events, like the women's giant slalom have had to be postponed due to strong winds. Cheryl gives us a good look at what the wind looks and feels like.
. The Gangneung Hockey Center looks beautiful when it's dark. #OlympicsOn11 @pyeongchang2018 @11alive
A post shared by Cheryl Preheim (@cheryl.preheim) on
Feb. 11
Sunday saw many exciting and historic first such as Red Gerard, 17, the youngest athlete to win gold in the snowboarding category and Chris Mazdzer who won silver in singles luge, the first medal ever won by the U.S. in Winter Olympics history.
PHOTOS: Olympics team figure skating and snowboarding slopestyle finals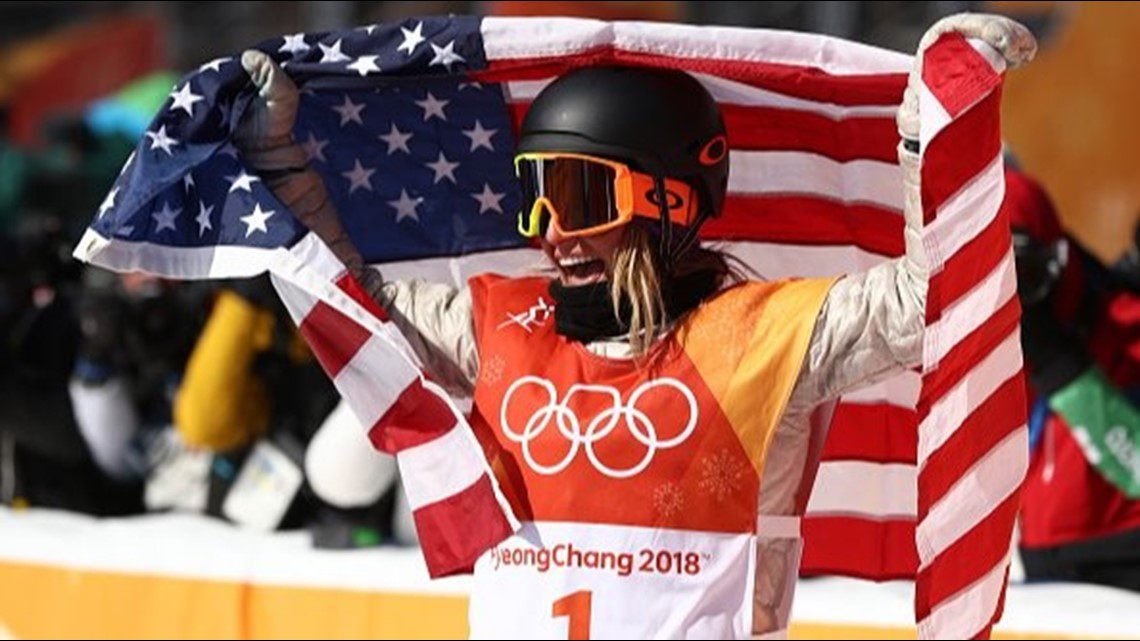 WATCH | Red Gerard wins Team USA's first gold medal
PHOTOS: Red Gerard wins gold in slopestyle snowboarding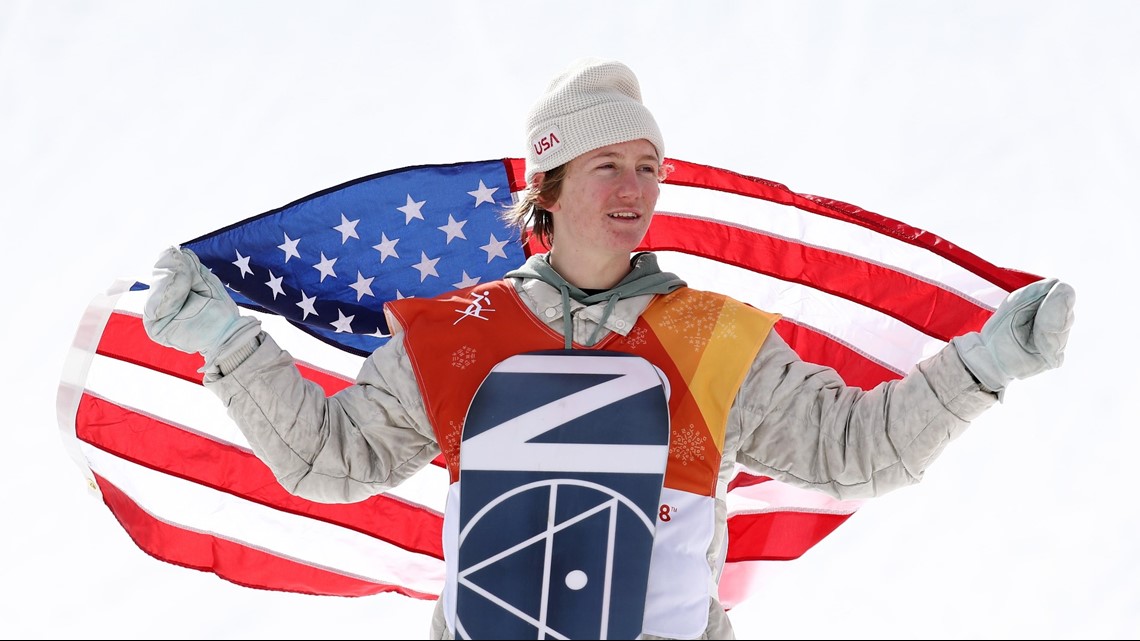 Meanwhile, Cheryl spoke to U.S. ski athletes about their custom suits, and found out... it takes a LOT to look AND compete this good.
Feb. 10
From Cheryl: Hello from Alpensia, the Mountain Olympic Venues. I wanted to show you around a bit. There is so much more to see over the next two weeks. It's always about 10 degrees colder in this area because of the wind and elevation. It looks a lot like mountain resort buildings you'd see in Vail. It is so beautiful! The artwork stands out to me. There are a lot of beautiful sculptures.
Here's a store where shopping is practically a sport!
PHOTOS: Inside the Olympic Park superstore
And, you may be seeing the phrase "passion. connected." around the PyeongChange games. But what does it mean? Cherly spoke to Team USA to hear what they had to say about it.
Feb. 9
Seeing more of the incredible sights of South Korea as the Opening Ceremony approaches
And finally the opening ceremonies themselves:
Feb. 8
Did we mention it's cold?
Heading to the mountains
Hearing from the Athletes
And meeting them up close
Feb. 7
Cheryl checks out the South Korean lodgings, taking in a few sights and meeting up with old friends 7,000 miles from home.
Feb. 6
After a 14-hour round trip to the DMZ, Cheryl shares her experience at the North and South Korea border. She also signed the guestbook at the JSA Center.
We are on the border of North Korea, looking toward a place called Propaganda Villiage; a small village of North Koreans who live inside the DMZ. #11Alive pic.twitter.com/p3otCPNhUf

— Cheryl Preheim (@CherylPreheim) February 6, 2018
Feb. 5
Road trip time again, as Cheryl heads to the DMZ, or de-militarized zone. It's the 2.5-mile wide buffer between North and South Korea.
Photos: 11Alive's Cheryl Preheim in South Korea
Feb. 4
Super Bowl Sunday (Monday for South Korea)!
Cheryl is spending the day at USO Camp Humphreys to watch the big game between the Patriots and the Eagles with soldiers stationed in South Korea. There are about 30,000 servicemembers sereving there.
Feb. 3
Cheryl has landed at Incheon International airport in South Korea after a smooth 16 hour flight!
Greeting her were beautiful birthday flowers
And check out her fancy hotel room with heated floors!
Here's a look at the airport and a recap of her first day:
Feb. 2
And she's off!
After saying "See you soon" to family, Cheryl's journey to PeyongChang to cover the 2018 Winter Olympic Games begins.
But first... a loooooong flight!
Feb. 1
It's packing time! Here's a look at what Cheryl is packing to take with her to the Winter Games in South Korea (Hint: It involves LOTS of layers!)
Follow 11Alive's Cheryl Preheim on Facebook, Twitter and Instagram!
Catch all of the Olympics action right here on 11Alive!