Friday will be one of the most exciting games of the 2018 Winter Olympics as athletes from around the world get their chance in the spotlight during the opening ceremony. Curling (mixed doubles), snowboarding and alpine skiing also top the action for Friday, Feb. 9 in PyeongChang.
Join the 11Alive Winter Olympics Watch Party group
RELATED: Olympian calls USA teammate 'soreloser' in deleted Tweet
AND: How to watch the Winter Olympics Opening Ceremony live
Authentication with a cable or satellite subscription will be required to watch the live streams.
6:30 pm ET / 3:30 pm PT (Begins Thursday): NBCSN coverage of curling, alpine skiing, and luge (men's singles) training runs
11:35 pm ET / 8:35 pm PT (Begins Thursday): Mixed doubles curling: Canada vs. Finland
11:35 pm ET / 8:35 pm PT (Begins Thursday): Mixed doubles curling: China vs. Olympic athletes from Russia
11:35 pm ET / 8:35 pm PT (Begins Thursday): Mixed doubles curling: US team of Matt and Becca Hamilton play host-country South Korea
11:35 pm ET / 8:35 pm PT (Begins Thursday): Mixed doubles curling: Switzerland vs. Norway
6 am ET / 3 am PT: Olympics Opening Ceremony (Natural sound only)
12 pm ET / 9 am PT: Gold Zone Day 0 - All the best action from the past 24 hours condensed into two quick hours
7:05 pm ET / 4:05 pm PT: Mixed doubles curling: US team of Matt and Becca Hamilton play China
7:05 pm ET / 4:05 pm PT: Mixed doubles curling: Norway vs. Finland
7:05 pm ET / 4:05 pm PT: Mixed doubles curling: Canada vs. Switzerland
7:05 pm ET / 4:05 pm PT: Mixed doubles curling: South Korea vs. Olympic athletes from Russia
8 pm ET / 5 pm PT: Snowboarding: Men's snowboard slopestyle qualifying
8 pm ET / 5 pm PT: NBC Primetime: PyeongChang Opening Ceremony
9 pm ET / 6 pm PT: Alpine skiing: The third men's downhill training run
A look at the Olympic venues in PyeongChang
PHOTOS: 2018 Winter Olympics Opening Ceremony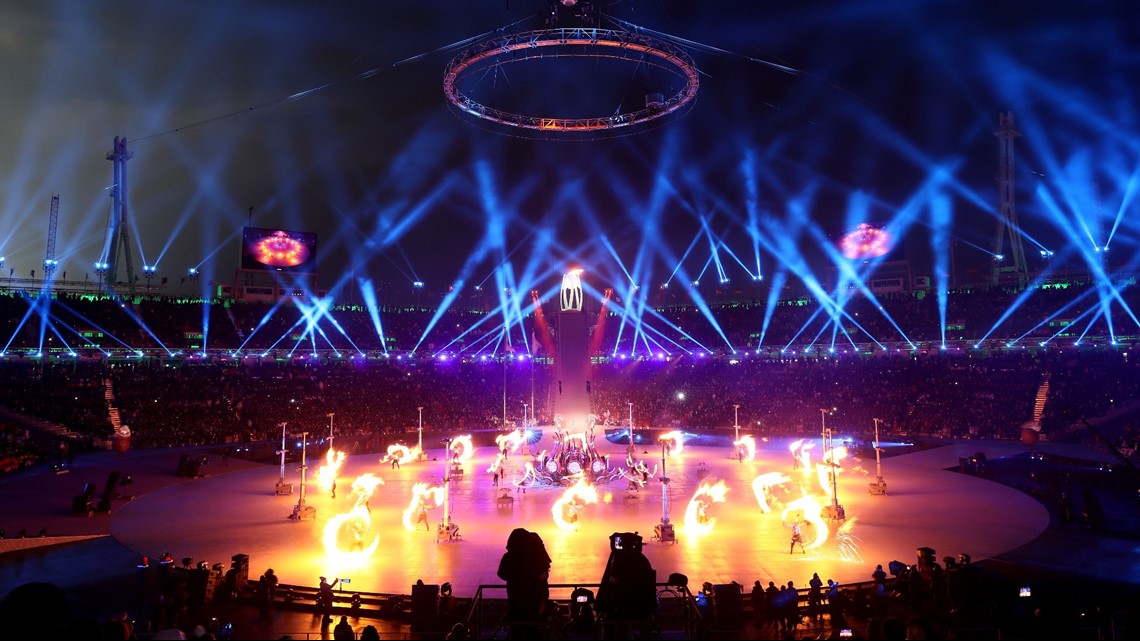 PHOTOS: Figure skating, curling and skiing kick off 2018 Olympics