ATLANTA — It was swift, and it was merciless: The Braves' loss in Game 5 on Wednesday marked a new low in the team's heartrending, roughly two-decade search for a playoff series win.
For all practical purposes, the game was over as soon as it began - the loud, boisterous fans of SunTrust Park mustering their own Tomahawk Chop, after the team's decision to mute the chant, silenced by the onslaught of 10 first-inning runs by the St. Louis Cardinals.
National media, however, had no shortage of descriptions for what took place.
Dan Wolkens of USA Today had probably one of the most depressingly succinct takes on how things went in the first inning: "One team showed up ready to play baseball. The other was prepared to vomit all over itself."
To be clear, he's referring to the Braves in the second sentence.
Braves fans watched "their team immediately melt down like Chernobyl," as Deadspin's headline put it.
"This year was supposed to be different," Bowman wrote. "But those expectations evaporated."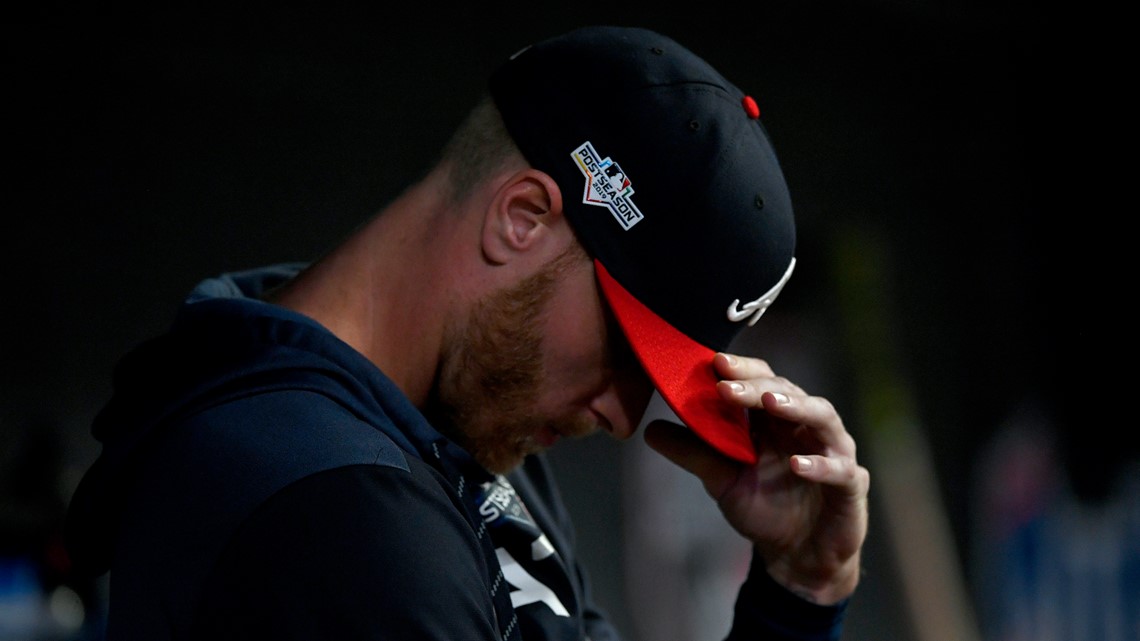 More forgivingly, NBC Sports' Bill Baer compared the Braves to the Oakland A's, themselves also famously snakebitten in recent playoff history.
Oakland executive Billy Beane has notably chalked the playoffs up as a sudden roll of the dice in short series following a 162-game regular season slog.
In other words, in some respects the Braves' postseason woes are plain old bad luck.
"Winning in the playoffs at all is hard. Doing it consistently is even more difficult," Baer wrote.
There was even one writer who looked at the bright side.
CBS Sports' Dayn Perry noted that the Braves' season "ended in, frankly speaking, humiliating fashion with their ritual slaughter at the hands of the Cardinals in Game 5 of the NLDS."
But, he also noted, Atlanta is "coming off a 97-win campaign in 2019 and back-to-back NL East titles. In related matters, they're well positioned to continue winning into the foreseeable future."
Photos: Braves in game 5 of the NLDS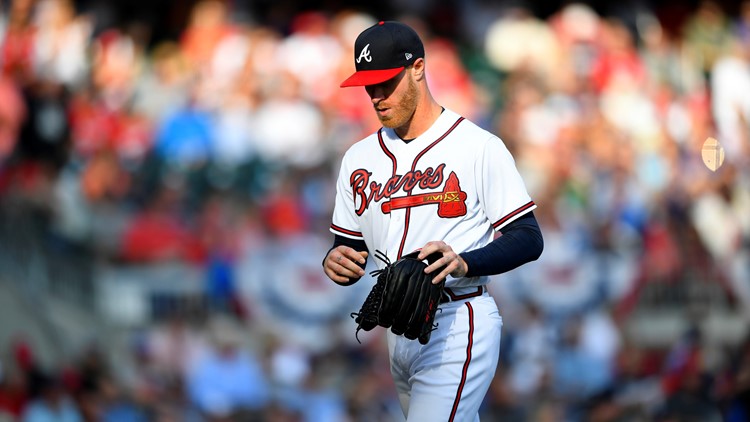 Wednesday's baffling collapse is still searingly fresh, and next season may seem an awful long way away, but that doesn't mean it's not still promising.