ATLANTA — The MLS champion Atlanta United announced on Sunday that they had agreed to a multi-year contract with Dutch soccer legend Frank De Boer to take over as head coach.
De Boer takes over for the departing Tata Martino who has been rumored to be heading south of the border to take over the manager's spot for the Mexican national team.
"Frank de Boer has a distinguished background, both as manager and player, and we're ecstatic to welcome him to our club," Atlanta United President Darren Eales said. "When we began our search, we were determined to find someone who fit all of our criteria. In addition to meeting our club's core values, Frank's philosophical views for how to play unequivocally aligns with ours. He also has a proven track record of developing youth players, with many of them going on to star for top European teams. Finally, his multilingual capabilities, including Spanish and English, ensure a smooth transition in the leadership of our club."
De Boer has had previous managerial roles with Crystal Palace in 2017 and also spots with Ajax and Inter Milan. While with Ajax, de Boer won four Eredivisie titles and was assistant manager for the Netherlands when they finished as runners-up during the 2010 World Cup.
His playing career is stellar. Playing for Ajax in the early 90s, he led them to the UEFA Cup title in 1991-92 and the UEFA Champions League title in 1994-95 along with five Erdivise titles.
VICTORY PARADE: Atlanta United crowned 2018 champs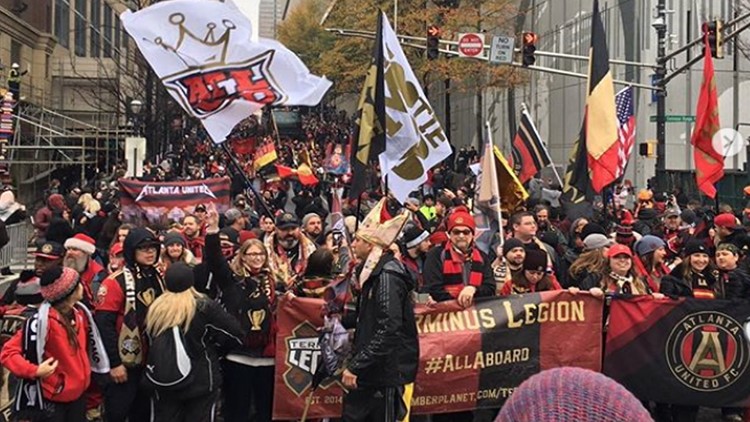 "The club's sportive ambitions, as set out in a long-term strategy to be the best in class, clearly fits my personal ambitions," de Boer said. "I would like to build on the current success to develop a secure, solid foundation for the club at the top of MLS and beyond. Aside from the club's ambitions, the values, culture and the philosophy for the entire organization are a vital part in realizing that point of success. This is exactly what I believe in as a person and as a coach. All of this combined makes that I am really excited to be a part of it."
Atlanta United's next challenge comes right away, with play in the 2019 CONCACAF Champions League against some of best teams in North and Central Amerca. Those matches begins in February.