ATLANTA — Georgia Gov. Brian Kemp has signed into law the bill that brings Atlanta United licence plates to the state.
Kemp signed SB 8 Monday with team owner Arthur Blank and others at his side. Atlanta United officials said the bill passed in the House and Senate in February 163-0 vote.
The team won the MLS Cup championship in December, beating Portland 2-0 in the final.
VICTORY PARADE: Atlanta United crowned 2018 champs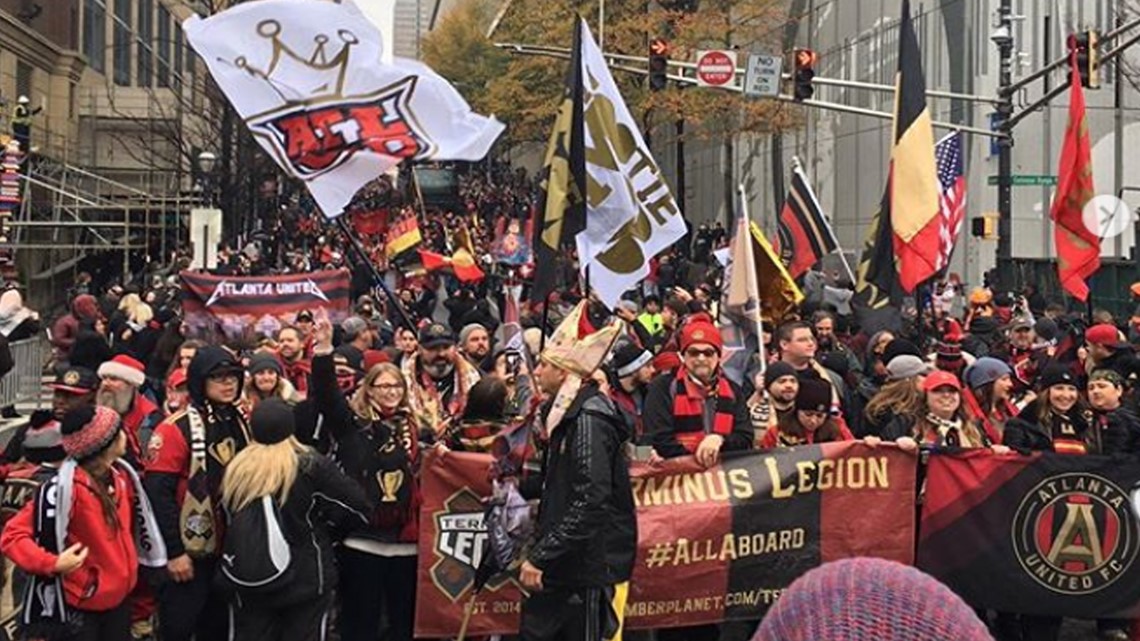 The license plate has Atlanta United's logo featured on the left side. The bottom of it says "Unite & Conquer" in gold letters.
RELATED: WATCH: Atlanta United fan creatively entertains small child without missing the live action
WXIA
The proceeds collected from the license plates will go to the Atlanta United Foundation, an organization that works to make soccer accessible and inclusive for people across the state.
RELATED: Atlanta United 'five stripe' crosswalk installed near Mercedes-Benz Stadium
The specialized plates will be available to the public for pre-order and mail delivery on May 28.
MORE HEADLINES
OTHER SPORTS NEWS |