NEW YORK — Editor's note: The video above is from a previous story before the U.S. Open final.
She's the youngest American to win a U.S. Open title since Serena Williams did so at age 17 in 1999. And while the world was watching, there was a moment when Gauff kneeled down on her knees to pray.
"I was just saying thank you, and I understood all the tough times were just to make that moment even sweeter," she said.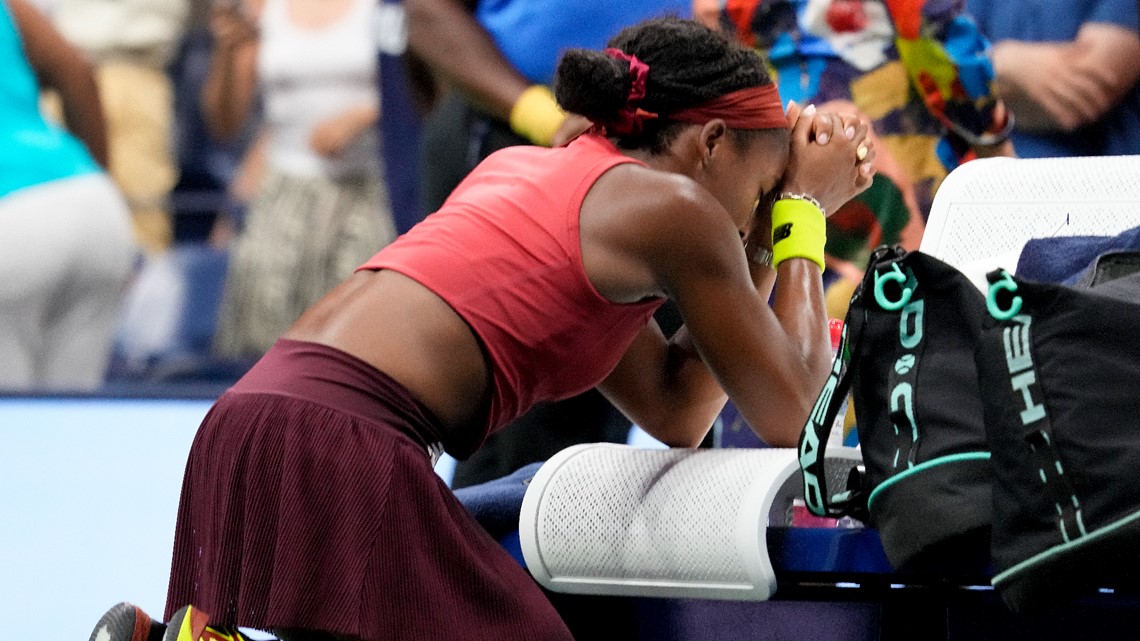 Even Monday morning, she said it still doesn't feel real.
"I don't think it's digest," she told TODAY. "Even last night I was telling myself 'you're a Grand Slam champion.'"
It hit her all at once -- joy. She shared that if the victory had come easier, she might not have felt as appreciative.
"Obviously when you're losing, you're like, 'Why is it happening now?''' Gauff explained. "But I was like, 'It couldn't have been any more perfect than this moment,' and doing it in the U.S., in New York City, is just incredible."
During her speech after the win, she mentioned it was the first time ever she saw her father, Corey Gauff, cry. She also joked and said she called her brother after the match -- but he didn't answer.
"Both my brothers were the first two people I called and then I called my grandma and then somebody that wasn't her answered," she laughed. "And then, finally, my brother called me back but by then the ceremony had started."
Her parents were in the stands -- cheering her on as she made it happen.
"Coco is a very dedicated, self-disciplined person," her mother, Candi Gauff said. "She was gifted as a child, she always strived to do her best and it comes from within her."
"We're so proud of her," her dad said.