If you're still hoping to get inside the national championship game, you may be out of luck.
The only tickets left are astronomically expensive, and people who already have them, aren't letting them go.
Kathryn Junod says it's a dream for the Georgia Bulldogs to play in the national championship, but can't afford a ticket.
"They were like $2,500, and some were $17,000, so I just quit looking," she said. "I was watching them go up. It was so sad, and the seats were going really quickly."
RELATED | President Trump to attend national championship game
Junod desperately wanted to take her son Jordan to the game.
Some lucky students didn't have to worry about the price tag, 500 of them to be exact.
GALLERY: Bulldogs celebrate Rose Bowl win
PHOTOS: Georgia Bulldogs celebrate Rose Bowl win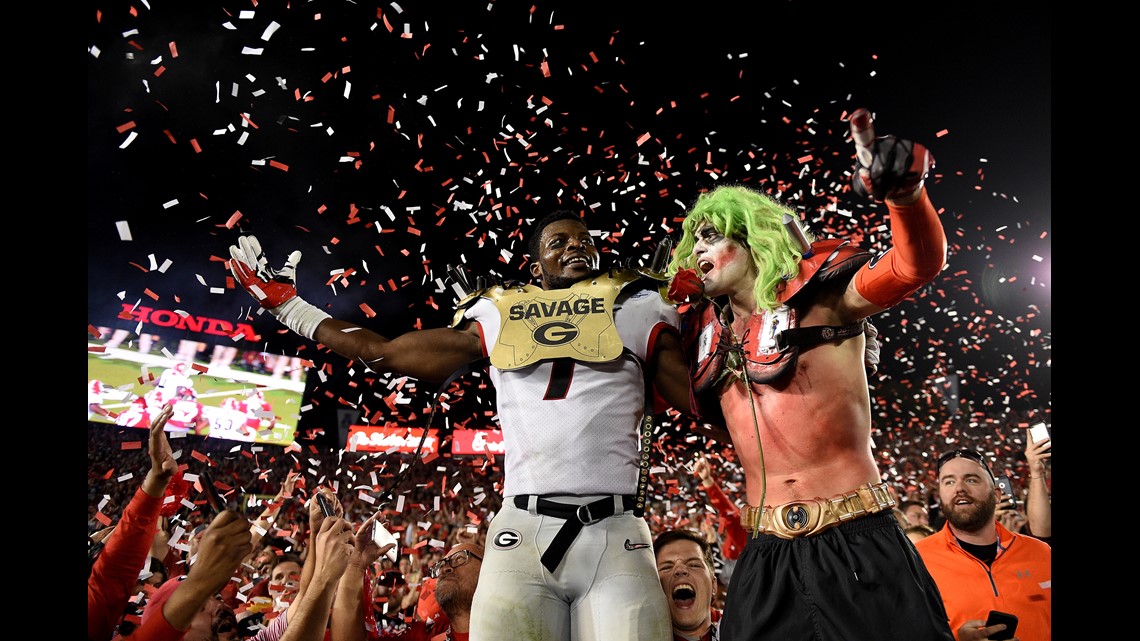 Rebecca Friedman won a free ticket from the school's lottery and still can't believe she'll actually be there Monday night.
"I genuinely feel so lucky and honored that I get to go!," she said. "It's going to be electrifying, I don't even know if there's words for it!"
RELATED | Bill Hancock talks national championship events
UGA got 20,000 tickets to the game. On its website, the school says alumni who have donated more than $1,000 could request to reserve a ticket. The more they donate, the higher their preference for tickets, but even that's not guaranteed.
RELATED | How to get tickets to the national championship game
No matter where they watch from though, UGA fans will be glued to the field Monday night.
RELATED | Your guide to national championship weekend events
GALLERY: UGA va. Oklahoma in Rose Bowl
PHOTOS: Rose Bowl