At eight months pregnant, Macee Hoffman needed a job. She had been working at a restaurant as a hostess but said she was asked to leave when the management wouldn't let her sit down in between customers.
She knew her baby, which would be her fifth child, would be coming soon, but money had been tight ever since her husband suffered an injury on the job.
Hoffman posted on a Facebook jobs forum about her situation, and caught the eye of Cynthia Wilson, owner of Parsnipity Cafe in Wichita, Kan.
Wilson needed a cashier to work 16 hours a week and sympathized with the expecting mother. With two grown children of her own, she remembered what it was like to be a young mom.
So Wilson reached out and hired Hoffman.
When it came time for her employee to give birth, Wilson told Hoffman she could take off as much time as she needed. But Hoffman wanted to get back to the cafe after three weeks, since she couldn't afford much more without work.
Most small businesses can't provide paid maternity leave, but until we get serious about this issue as a country and create policy that supports young families, this is something that we could do for one worker and her family. Besides, she's a great part of the team. Why wouldn't I do everything I can to keep her, Wilson said in a statement.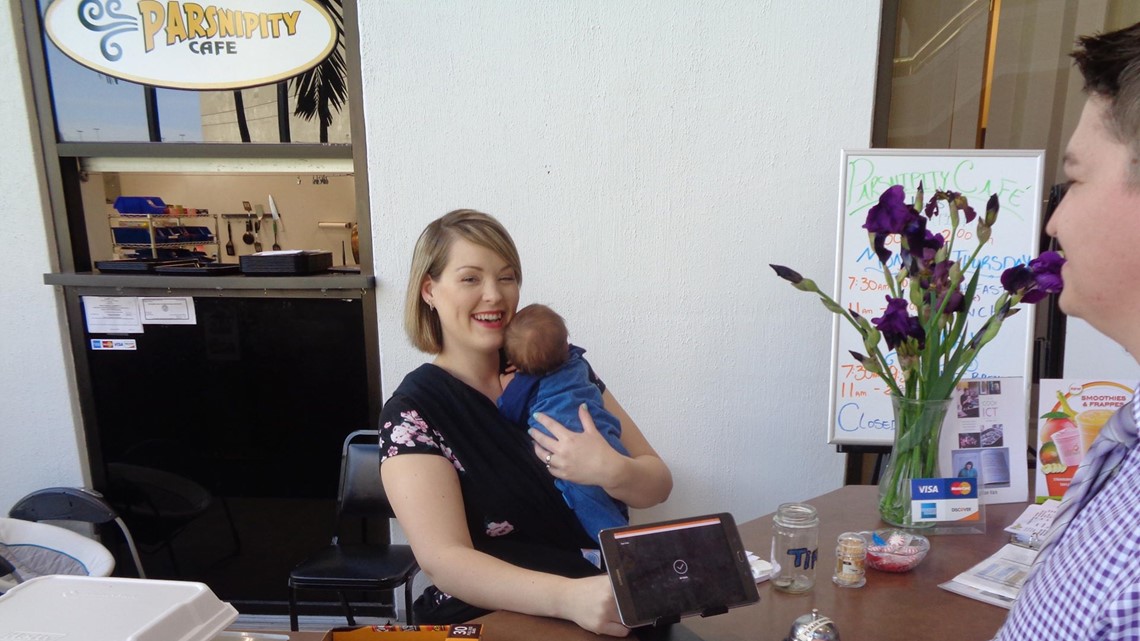 With the help of the Parenting in the Workplace Institute, we have strict protocols in place for the comfort and safety of employees, customers and the baby, including the use of my private and separate office for diaper changes and diaper disposal, she said in a statement.
In addition to the diaper protocol, Baby Jesse would stay in a swing behind the counter, or with his mom in a sling and they would both avoid any heat sources.
Since bringing on the new member of the team, both women agree the situation has worked out well. Jesse usually sleeps most of the day, and their community of customers, whom Wilson describe as a "village," love seeing him.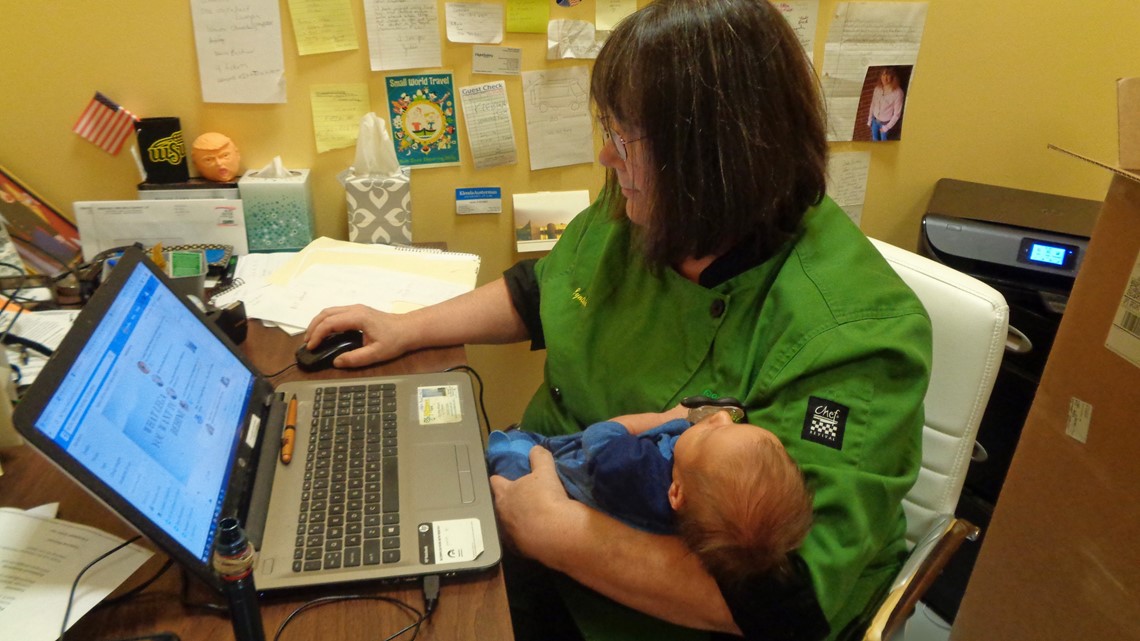 Wilson, who helps care for Jesse when he gets fussy, said she sees him like a grandson, which is special because she doesn't get to see her own grandchildren very often.
"It's my great joy to do anything for that baby," she said.
Hoffman said it's been "amazing" to have a manager who helps accommodate her child. She's hoping to get Jesse into a Head Start childcare program for low income families soon, but appreciates the flexibility for the time being.
HeartThreads are the best stories about the best of us. Want more? Follow us!