MADISON, South Dakota — School looks a lot different these days-- at least for those who still have classes. As a result of the coronavirus pandemic, teachers nationwide are moving their lessons online, while students participate from their homes.
Despite every effort to make the best of the new normal, sometimes it's just not the same as in-person learning.
Madison Middle School sixth-grader Rylee Anderson in South Dakota learned this the hard way during a virtual math class.
As much as she tried, the course material about graphing just wasn't making sense.
"My daughter knew better than to ask me (for help)," her dad, Josh Anderson, said.
Rylee was emailing her teacher, Chris Waba, for guidance, but things still weren't adding up.
So Chris, a neighbor and family friend of the Andersons, took matters into his own hands. He arrived outside their home with a white board he had taken from his classroom.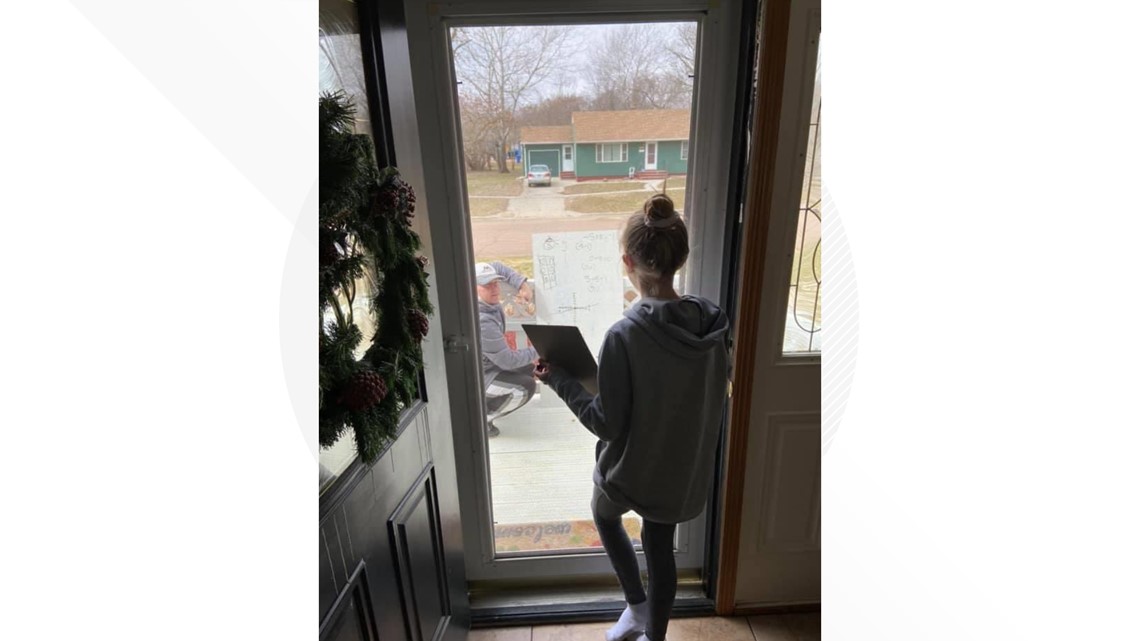 Through the glass door, he gave Rylee a personalized lesson for about 15 minutes, which helped her understand the material.
Josh shared a photo of the special moment on Twitter on March 27. He says he's grateful to Chris, whom he describes as a "lifelong educator."
"We're lucky to have him as a neighbor," Josh said.
Seeing his daughter's course material firsthand has also given Josh a renewed sense of appreciation for educators everywhere.
"I'm so thankful for the teachers," he said.
HeartThreads are the best stories about the best of us. Want more? Follow us: